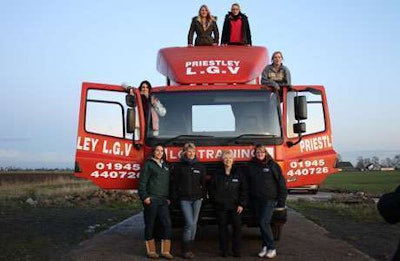 The new Mother Truckers TV show on Channel 4 in the United Kingdom pitches in its intro a looming takeover of the industry there by drivers of the female sex — as one reviewer put it, however, that only works if 2 percent of drivers being women qualifies as looming takeover. Nonetheless, the fact that the show exists is at least an interesting development across the pond.
How long before we have our own here, I wonder? Given the profusion of trucking-related shows stateside, it's unlikely to be long.
That said, the UK show sounds laudable in intention. As summed up by this story: "It looks at how these mothers, daughters, grannies and sisters [including a transsexual] manage to keep their feminity and family life intact while working in this male dominated world. The show also tells how they cope with the greater risk of robberies and truck stop facilities that lag way behind those in Europe – especially for women."
Women, how are facilities for you in the U.S. today? Much improved over previous decades? Or not so much?