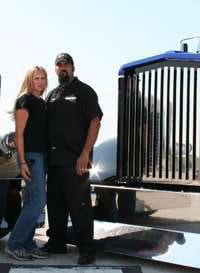 If you give a look at the March 26 schedule on Discovery's Velocity Channel website you'll find a listing that may well ring a bell or two for the custom-truck enthusiasts among you. Listed at 9 p.m. on that date is Episode 1 of a show called "Outcast Kustoms," which will feature Kelvin and April Locklear of the custom build shop of the same name. The Locklears are the longtime customizers behind the K&L Chrome Shop in Florence, S.C., and now in Mooresville, N.C., outside Charlotte. (Kelvin was a lead builder on the fifth season of Trick My Truck, too, and you may well recall the spot he did for Progressive Insurance with a tricked-out shopping cart I wrote about way back when.)
In Mooresville, according to Charlotte Observer writer Tara E. Smith, the pair bought a race-shop building and moved some of their custom-truck (and bus/RV) operations there, conducting some of the new show's filming there, too.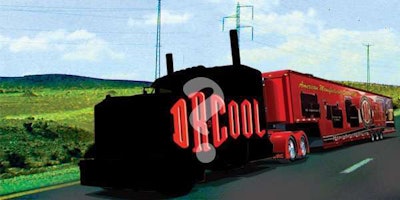 Keep an eye out for one of their creations, reportedly to be featured in the TV show when it gets going, at the Louisville trucking show next week if you're headed there. The Detroit Radiator Corp. reports it will unveil "DRCool" (ghost-pictured) at its booth. Find more via the company's Facebook page.
The Locklears themselves have been pretty busy lately — they took part in the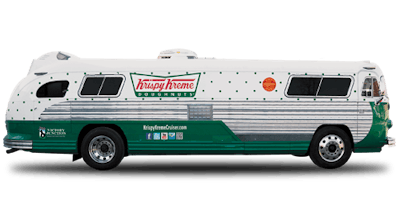 reveal of the custom Krispy Kreme Cruiser, a 1960 Flxible Starliner coach, at Daytona Feb. 23. It's headed out on a two-hundred-stop "Glaze the Nation" tour later this month to celebrate the doughnut company's 75th anniversary. Find more on Outcast's Facebook page here or via the Cruiser page on Krispy Kreme's site.
And for a little more about the K&L shop and the trucking history that the Locklears have brought to bear on their business, here's a five-minute promo vid posted to YouTube back in 2010. Happy viewing.
[youtube FvuJCJa3ktM nolink]