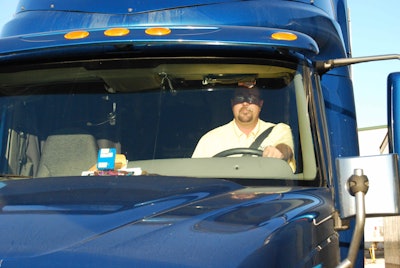 The Federal Motor Carrier Safety Administration recently dispelled years of road rumor regarding a perceived blanket restriction of window tinting in interstate-hauling Class 8s. The thought among a majority of trucking industry participants, including many owner-operators, was that window films were outright banned. However, as this news attested several weeks back, in response to a request for clarification of the issue from the International Window Film Association, FMCSA said that "truck drivers, fleet owners and managers can install a protective window film with over 70 percent net Visible Light Transmittance (VLT) on the side windows of trucks weighing over 26,001 pounds."
For daycab operators, such would extend to the rear window if applicable and/or desired. Why does it matter? The Skin Care Foundation cites research that shows that 53 percent of all U.S. skin cancer cases occur on the left (or driver's) side of the body. Larry Constantin, Director of the Americas for the Solar Gard company, notes that the problem is long exposure to ultraviolet sunlight.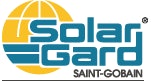 Constantin's company's Ultragard UV film is for all intents and purposes a clear film, but it blocks 99 percent of skin-cancer-causing ultraviolet light. The company's set up a special fleet customer service unit to assist interested owner-operators and fleets, following the clarification.
"Solar Gard window films has been around for 35 years," says Constantin. "We go to market direct… We have warehouses and distribution sites that we own, and the places serve independent dealers. You'll typically find our dealers commingling with detailing accessories and garage sites."
The Ultragard product, he says, is "an invisible UV shield – designed to protect drivers." It installs on the interior of the side glass. "You're already getting a fair amount of protection from your windshield," Constantin notes, given the way most windshields are made today — a good thing, since FMCSA's clarification on window films does not apply to windshields as far as the National Highway Traffic Safety Administration is concerned. "NHTSA has said to us, 'We're comfortable with the clarification but not for windshields,'" Constantin adds.
Cost for the Ultragard product for haulers whose only need would be side glass would range from about "$99 to around $200," says Constantin, depending on the presence of smaller glass pieces like vents. "We knew this clarification was coming forward, and this film was developed with your readers in mind…. They deserve protection and in many cases they haven't known they could have it."
Beyond, of course, wearing long sleeves on sunny days, as noted one commenter on news of the regulatory clarification on Overdrive's Facebook page: "That would be a much cheaper option."
But UltraGard has other benefits as well. "With the UV control, you're reducing the fading of the material in the truck," Constantin says. "A lot of retail stores buy this [for their windows] to reduce the fading of their merchandise. In some cases, it can double the life of it."
Ultragard, he adds, does not violate any state laws, as would some of the darker, heat-control-oriented films.
The company has made an installation video demonstration on a Freightliner daycab that you can check out below. If you're interested ultimately in obtaining further information about the company and/or the Ultragard films, contact Solar Gard's fleet unit here.
[youtube 4K11UuvJ67c nolink]