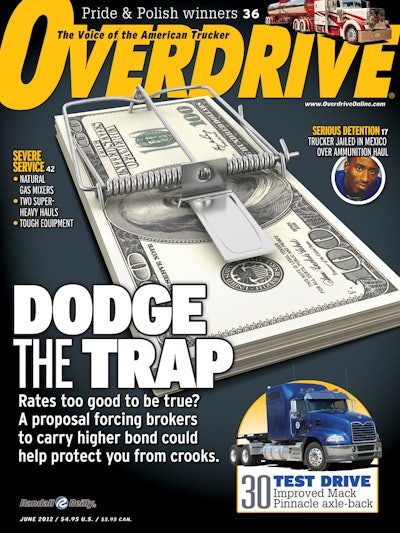 The Association of Independent Property Brokers and Agents is circulating a poll on LinkedIn meat to probe thoughts of current members of the Transportation Intermediaries Association on the highway bill measure to increase the minimum broker surety bond requirement to $75,000. We reported on the measure as it was in conference between House and Senate and set to raise the bond to $100,000, an amount both the TIA and Owner-Operator Independent Drivers Association favored.
The AIPBA sees the bond increase, which is well above any reliable inflation metric (and intended to fight shady dealings among brokerages in its original conception), as an anticompetitive measure intended to drive out smaller brokerages.
Here's their poll question:
Assuming you are an FMCSA licensed property broker currently a member of TIA, will you continue be a TIA member now that TIA has convinced Congress to raise your bond to $75,000?
Answers of yes, no and maybe follow. If you're a TIA-member broker and LinkedIn member, you can weigh in here.
Find our coverage of the bond in the June issue. And further coverage via this story.