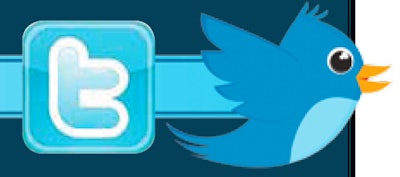 We found these followers of Overdrive's Twitter feed to have intriguing self-descriptions. Upon closer examination, their tweets seemed like something you might want to read, too. Follow @OverdriveUpdate at twitter.com for daily news and views updates.
@drury1150 Ex-trucker John Drury recently left the road after dancing his way to losing 100 pounds, and he's poised to "make a difference in trucking," as a recent tweet noted. He hosts Big John's Dance Fitness Hour zumba classes around his Hamilton, Ohio, hometown, which I wrote about previously here.
@Gonzotrucker is the chosen name of a private fleet driver blogging frequently via the gonzotrucker.com website. Conversation is his strong suit on Twitter.
@truckersVA Ever wonder how your business could use a Twitter account? Alaskan hauler's wife Dianna Lambert posts updates for small fleets based on her work with the Trucking VA ("virtual assistant") business (thetruckingva.com), helping carriers build a social media presence and more traditional tasks.
@safedrivehome is the Twitter handle of Ohio-based attorney Andrew Young, who's got a bead on how precedents are built in accident law. He's part of the Ohio-based Nurenburg Paris firm, whose clients include truckers. The self-described "truck owner, Class A CDL driver .. and trial attorney" shares updates from court appearances, industry news, and more.
@truckertherapy Got stress? Anger? Problems with "relationships on the road?" Follow Buck Black for his various "happiness resources" tips – he's a therapist who specializes in consultations with drivers.