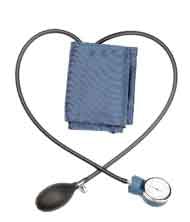 I imagine your answer to that question would be a resounding yes. For one example, look to this report from Minnesota Public Radio about Dr. Clayton Cowl and his practice, part of which includes performing DOT physicals. The story deals with FMCSA's National Registry of Certified Medical Examiners, which FMCSA hopes will beef up its medical program and give the agency more contact and better oversight over examiners.
What we don't need, undeniably, however, is further oversimplification of the nation's truck drivers, which the public radio story provides plenty of. To wit, the story's pigeon-holing lead-in:
When many people think of truck drivers and their lifestyle, they likely envision someone who sits a lot, eats loads of unhealthy food and consumes too many soft drinks. They'd be right.
Then, in the third paragraph, a misleading sentence makes it sound as if there are no medical qualifications in place for drivers on the road today, which anyone well knows is false:
As a result, some drivers suffer medical emergencies on the road, including heart attacks and excessive drowsiness. To reduce trucking accidents such emergencies cause, new rules from the Federal Motor Carrier Safety Administration will soon require commercial drivers to undergo medical exams from health professionals it has certified to perform physicals designed to identify conditions that could pose a hazard while driving. (Bold emphasis added.)
The new rule here is the registry, of course, and the problem with health and medical certification has as much to do with the availability of options on the road and dishonest doctors, among others, as it does with drivers.
Stories like these would do better to highlight the very real efforts all parties involved, from truckstops to individuals and driver and carrier organizations like TCA and the Trucking Solutions Group, are making to improve health out on the road. Follow the links for more of those efforts. All in all, we need more thanks paid to the nation's drivers for the jobs you do day-in day-out. Clearly there's a dearth of it in many quarters.
Otherwise, here's hoping you're making the best of your Thanksgiving Day today, wherever you are. Check in for more on Channel 19 Saturday.