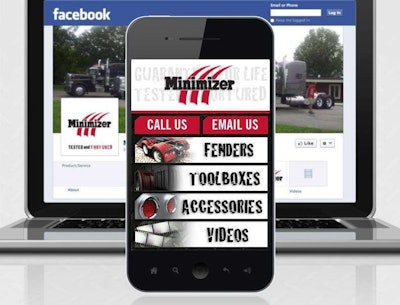 Any fans of the Minimizer maker of custom truck and other accessories out there? You'll be interested no doubt in the company's newest addition to their product line of fenders, toolboxes and so much more: a brand-new streamlined access point for the oh-so-mobile among you (that'd be everybody, of course). As did TransCore's TruckersEdge.net load board around this time last year, Minimizer's produced a parallel mobile-friendly version of their website — as opposed to a phone app — to make the experience of their product information and social media campaigns a great deal more user-friendly on any smartphone or tablet with a web browser. Using one right now? Hit this link for a closer look.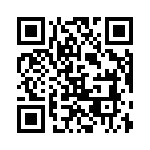 If you're reading on a desktop, scan the QR with your device to pull it up.
Around the launch of the new site, they've also planned a new overall social media campaign, easily accessible from the mobile site, that will include "contests with prizes, milestone prizes, day-to-day following of the mobile Innovation & Training Trailer, and more videos," the company noted. Minimizer "Chief Visionary Officer" Craig Kruckeberg notes he hopes the "campaigns will create more of a conversation with truckers," with better engagement and more useful information.
On the video tip, I've always liked to see those heavy demolition balls falling on the company's poly fenders, well able to withstand the punishment…
Find them on Facebook, Twitter and YouTube.