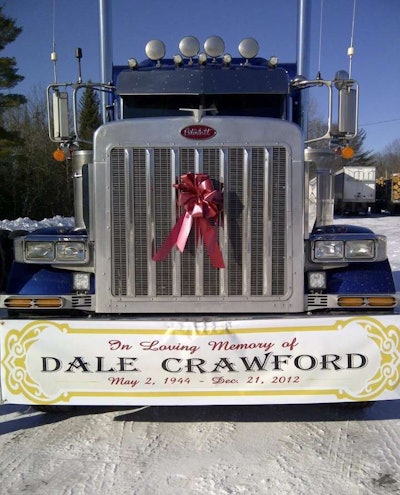 It's been nearly three years since I wrote about the log-hauling Crawford family of Maine, the last time being a detail of a sort of grand gesture of a prank the Crawfords performed on their rival logging family, the Pelletiers, when the latter opened their own restaurant.
Yesterday, Crawford family member Julie Crawford Howland wrote in with news her father's passing — former small fleet owner and operator Dale Crawford, 68, went out "in a blaze of glory," Howland wrote. "A proper send off, for sure!"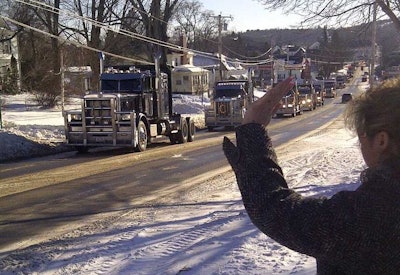 The funeral procession was a 37-truck convoy led by Percy Crawford, Dale's son, carrying "Dale Crawford's ashes from Robin A. Crawford & Son trucking in Chester to Wytopitlock Baptist Church," reported the Bangor Daily News. "It was a fitting tribute to the late logging and chip truck driver." Read more about the "Big C.," as he was sometimes known, in this story.
Following, find vid of the convoy. And safe hauling to you and yours this winter weekend!
[youtube YmpuwemWPAQ nolink]