Another Great American Trucking Show has come and gone, and by all accounts, this one was one of Randall-Reilly's (Overdrive's publisher, by the way) most successful Dallas events yet. Lots of beautiful rigs contending for the Overdrive's Pride & Polish National Championship, the successful launch of the Overdrive-Red Eye Radio Trucker Talent Search singing competition, the crowning of Emily Weymouth as this year's Overdrive's Most Beautiful winner (who looks pretty darn happy about the award, by the way), a meet-and-greet with the incredibly talented Lee Ann Womack and other celebrities … man, what a show! If you weren't there, let's just say YOU MISSED OUT and you should make plans to be there in 2015.
When there's so much great stuff going on, sometimes all at once, it's easy for some things to get a little overlooked, and I think a few of last week's product announcements and introductions are worth a second look.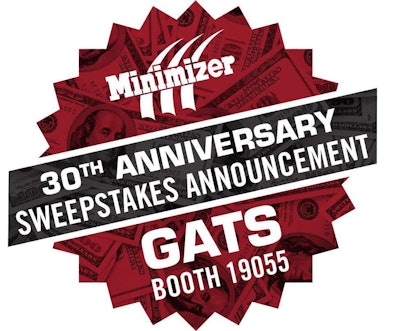 Let's start with a $30,000 giveaway. Who couldn't use a few thousand extra bucks? Even better, if you enter this contest, you also get some great products as a result. Minimizer, a provider of fenders, mudflaps and floor mats, is celebrating its 30th anniversary by giving away $30,000 – $15,000 to an owner-operator and $15,000 to a fleet. Anyone who spends $100 with the company will be entered into the drawing, and additional entries will be given for every $500 spent after the first $100. To enter or for more information, go to http://minimizer.com/30years/rules/.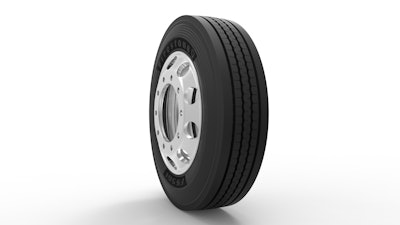 Meanwhile, Bridgestone Commercial Solutions literally rolled out its new Firestone FS561, an on-highway all-position radial tire designed to reduce susceptibility to stone retention and drilling and is recommended for steering applications in regional and pickup-and-delivery use. A rugged casing with sidewall protector ribs is engineered to resist cuts, snags and abrasions from curbing and impacts, while the sidewall design helps reduce tire weight to improve fuel economy. The FS561 now is available in sizes 295/75R22.5 and 11R22.5, with more sizes available later this year.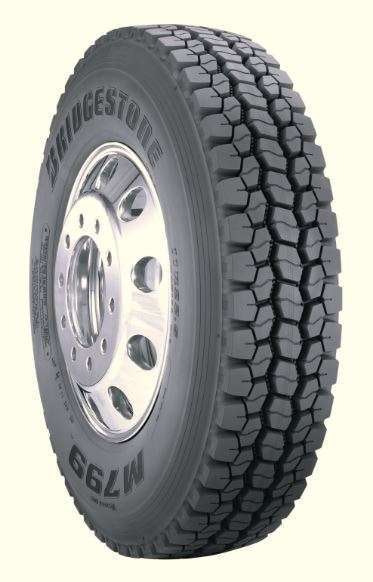 Bridgestone was pretty busy at GATS; they also debuted their Bandag B799 tread, which complements the Bridgestone M799. The tread has an open shoulder design that helps improve traction for mild on/off-highway, regional haul and pickup-and-delivery applications. The deep 28/32-inch deep tread is engineered for long wear, while stone rejector technology helps prevent trapped stones from damaging the casing. The B799 is available in four tread sizes, 210mm through 240mm.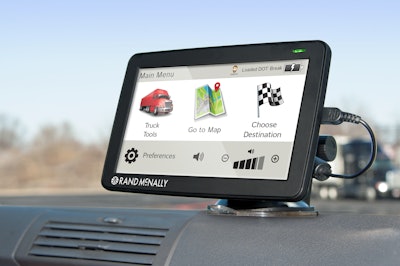 Rand McNally was another company that couldn't sit still in Texas. The company introduced its latest-generation IntelliRoute TND GPS devices for commercial truck drivers. Redesigned inside and out, the devices showcase new hardware, a faster processor, two new graphical user interface options and an improved map appearance. The IntelliRoute TND 730 and 530 LM devices bring together Rand McNally's navigation and new features such as Toll Cost estimates in route planning and Advanced Lane Guidance.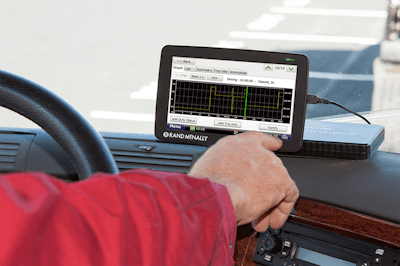 Rand McNally also announced that its announced that its HD 100 device now is shipping with software that adds compliant e-logs to tablets, smartphones and its IntelliRoute TND GPS devices. The HD 100, a small black box about the size of a deck of cards, plugs into a truck's onboard diagnostic port and records the truck's GPS position along with critical vehicle-specific information and driving behavior. Depending upon the service plan selected, the HD 100 also can turn those devices into fully functional mobile fleet management solutions.

Not to be outdone in the world of technical innovation was SmartTruck, which debuted its TopKit system that consists of an Aero Rain Guard component that runs along the trailer's top-rear edge and features two side fairing components on the side-rear edges. The system is about one inch thick, weighs 72 pounds and is engineered to provide a SmartWay-verified 5.5 percent highway fuel savings. The standalone system is designed for dry vans, refrigerated units and trailers equipped with either swing or roll-up doors and does not require driver involvement or have moving parts. The solution also helps eliminate increased heating of tires and brakes while reducing damage from dock or intermodal operations.

Meanwhile, Swiftwick, a producer of athletic compression socks, announced a relationship with Pilot Flying J to roll out its Health+ Medical Class II graduated compression sock line to more than 400 Pilot and Flying J travel centers across North America in September. At $19.99 a pair initially, the sock is designed for travel comfort and to be medically beneficial for mild vericose veins, post-surgery, poor circulation, leg discomfort, mild to moderate swelling and tired and aching legs. For long-distance travelers, the sock also is made to help prevent edema and deep vein thrombosis.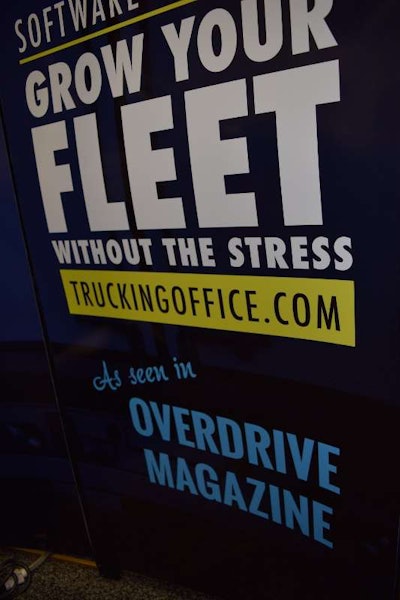 Now, who couldn't use a little extra financial advice to keep your truck running as profitably as possible? TruckingOffice, an owner-operator and small-fleet focused business software provider, announced a newly upgraded version of its online package, TruckingOffice Pro. Designed to meet customer demand for more complex hauling, TruckingOffice Pro offers advanced load planning capabilities so users can track both full truckload and less-than-truckload loads. Pricing starts at $30 per month. For a 30-day free trial, visit www.truckingoffice.com.
Finally, factoring service Apex Capital announced its new Apex Startup Program, a service for operators moving to get their own authority. The $885 total fee, potentially with other costs depending on base state, covers federal filing fees, BOC-3 process agent set-up and more. The company also recently developed a custom load board for customers of its factoring service, aggregating freight from various public sources. Those who go through the Startup program then also have access to Apex's suite of services from the account management portal, fuel discounts at major truck stops, a tire program with national account pricing on Continental and General Tire, various service discounts, prescription discounts, hotel discounts and savings on FedEx overnight delivery. For more information, go to www.apexcapitalcorp.com.