Moving freight long-distance is a much more complicated endeavor than taking a passenger across town, says Transfix CEO Drew McElroy, something any truck driver well knows. Nonetheless, as a variety of start-ups have launched as the Uber taxi service and its smartphone app and back-end system have gained worldwide media attention, as Overdrive reported extensively in the April issue cover story, various brokerages and online-freight-marketplace services have pitched themselves as "Uber for trucking."
As with the Transfix brokerage's software, all offer varying degrees of automation to owner-operators and small fleets when it comes to load selection, rate confirmation, dispatch and other aspects of the freight transaction. McElroy himself comes from a family brokerage, he says, which his father ran, and he later took over when the elder McElroy passed away five-six years ago. At the same time, McElroy says, "I was beginning to have the faintest outline of Transfix."
After the loss of his father, however, he turned to setting up the team at his family's brokerage so that he could launch another business, ultimately. That he has. Transfix's app went live with a soft-launch a few weeks ago on Google Play for Android and in the iTunes App Store for iOS devices.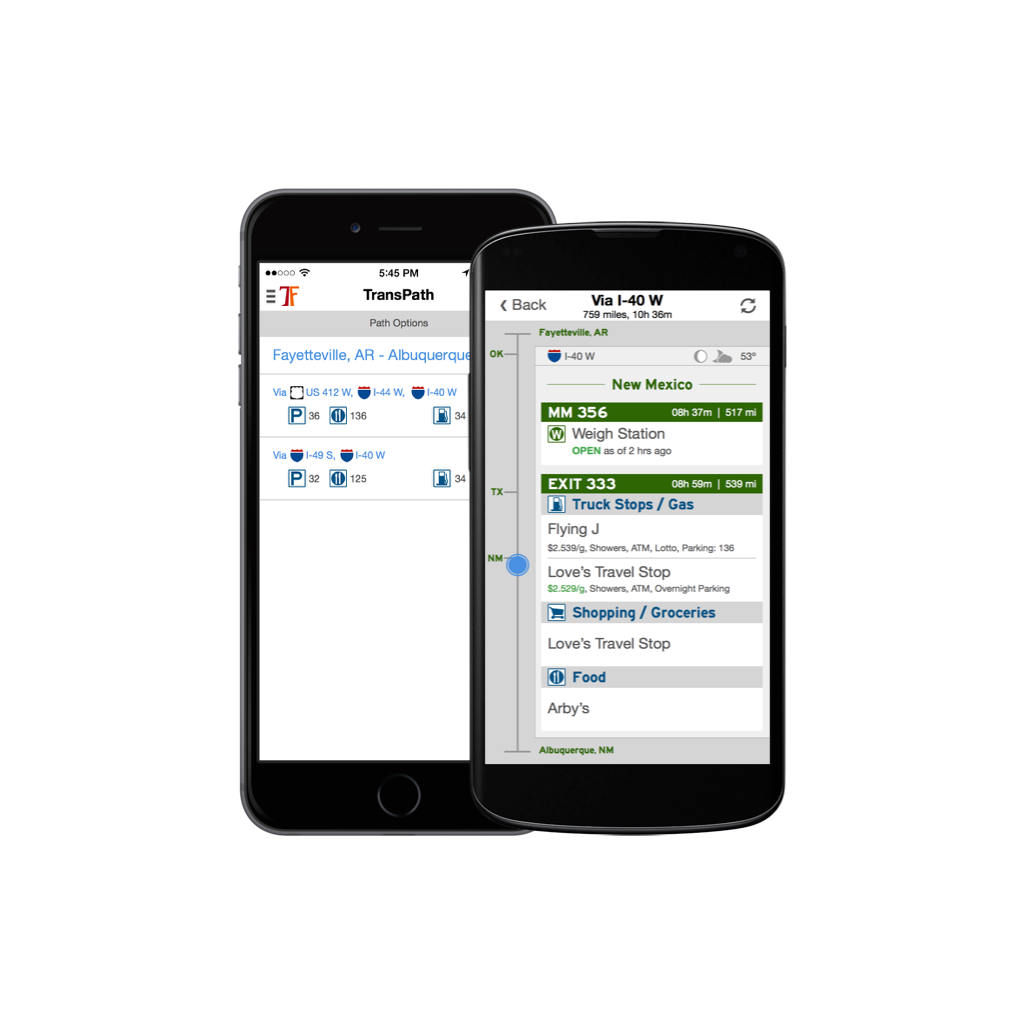 Its freight functionality is where the app sets itself apart from others that offer similar routing, parking crowd-sourcing functionality and other information, such as the Trucker Path app and Overdrive's own Trucker Tools. Owner-operator users will receive offers for loads pushed out to them when TransFix's internal ranking system sees they're in the best position to cover an available load from one of the brokerage's shippers.
With most shippers on contract rates, says McElroy, "when we get tendered a load" from a shipper, "the system will rank all the drivers – based on [necessary] deadhead, wait time," and other factors to determine "what amounts to the best match. How many drivers do we have in and around Denver?" It will then go directly to the owner-operator or dispatcher via a push notification or a text message with an offer they can either accept or reject.
"If they want to know more," McElroy says, the driver can investigate the load's details, and once they're ready to take it, "they'll get a rate confirmation on their phone. They sign with the finger if they want it, and the shipper will get an email confirming it."
In terms of pickup and delivery, the system is tied into Google's maps functionality that will monitor the operator's device's GPS position to alert the shipper to arrival times.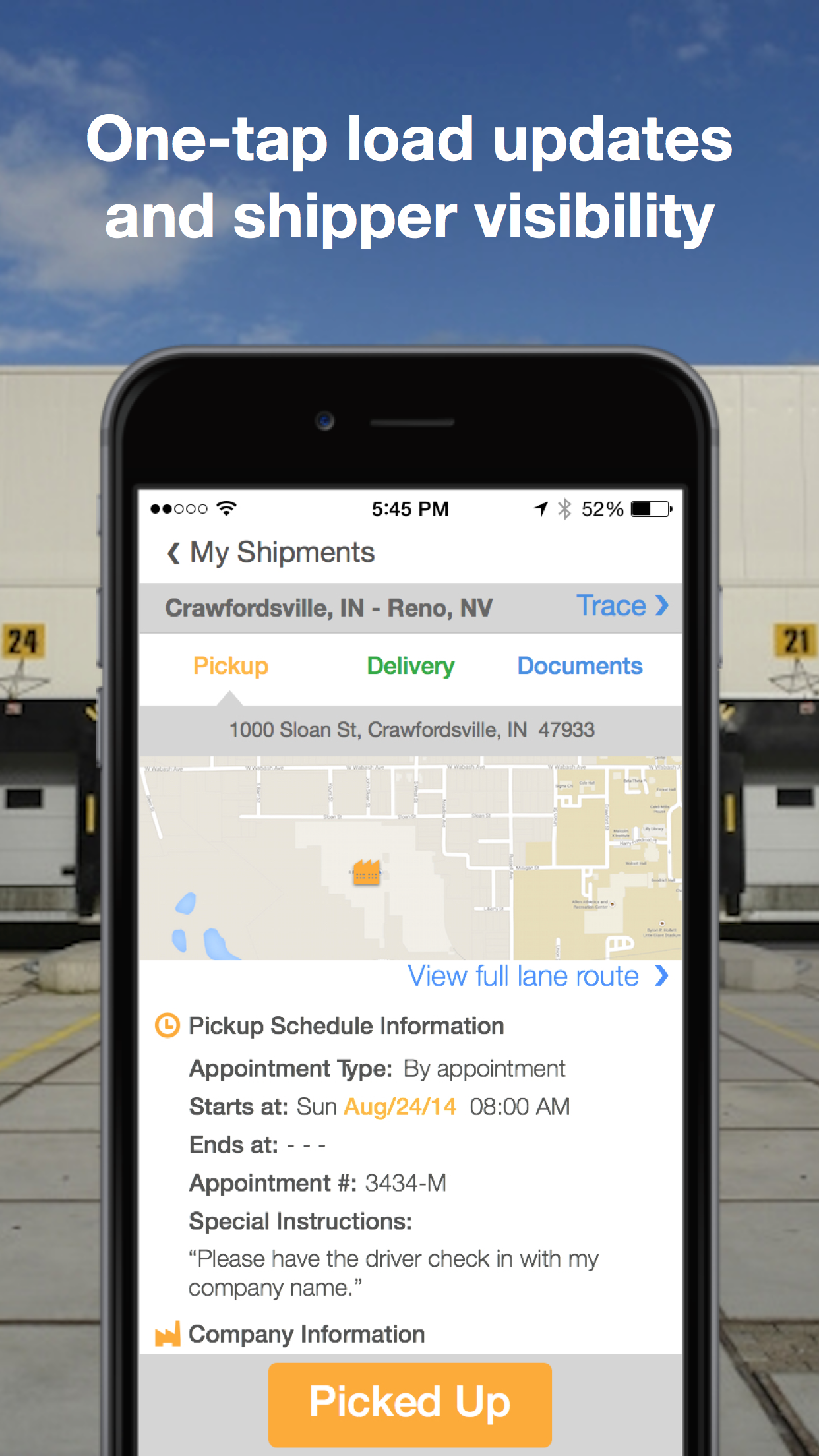 In shipper contracts, McElroy says, detention pay is built-in for "two free hours. Shippers all pay after two hours." Asked about specifics for hourly rates, he says "we're not pushing the shipper too hard, but focused on getting the customer" at this point. He suggested a minimum of $20 an hour would apply for most loads.
The brokerage's quick-pay option comes at no charge, he adds. If the driver is not on quick pay, upon proof of delivery (utilizing the smartphone's built-in camera), the system will generate a traditional paper check.
Other capabilities built within the app include messaging IFTA calculation, and more detailed in Aaron Huff's coverage of it over on CCJ. "It's all free forever," says McElroy, asking only that users accept the bargain to be offered loads from the Transfix network. "We will offer loads to drivers you can either accept or deny. If you want them, great."
Drivers he views as the "most important part of this industry – it's difficult lifestyle, and from a moral and smart business perspective,  taking care of drivers is the fastest way to scale up a brokerage – whoever wins the hearts and minds of drivers will have the biggest asset."
Transfix, McElroy says, will strive to be more than just "the outsourcing department of a shipper. … If shippers abuse our drivers, they're not here any more. We're looking to provide value on both sides, ultimately, and if we do our job correctly" the result will be "the elimination of waste" — bloated broker margins and better rates to operators. "That continues to be the idea. There's a lot to do."
Read more about the technical capabilities of the app via this CCJ story.