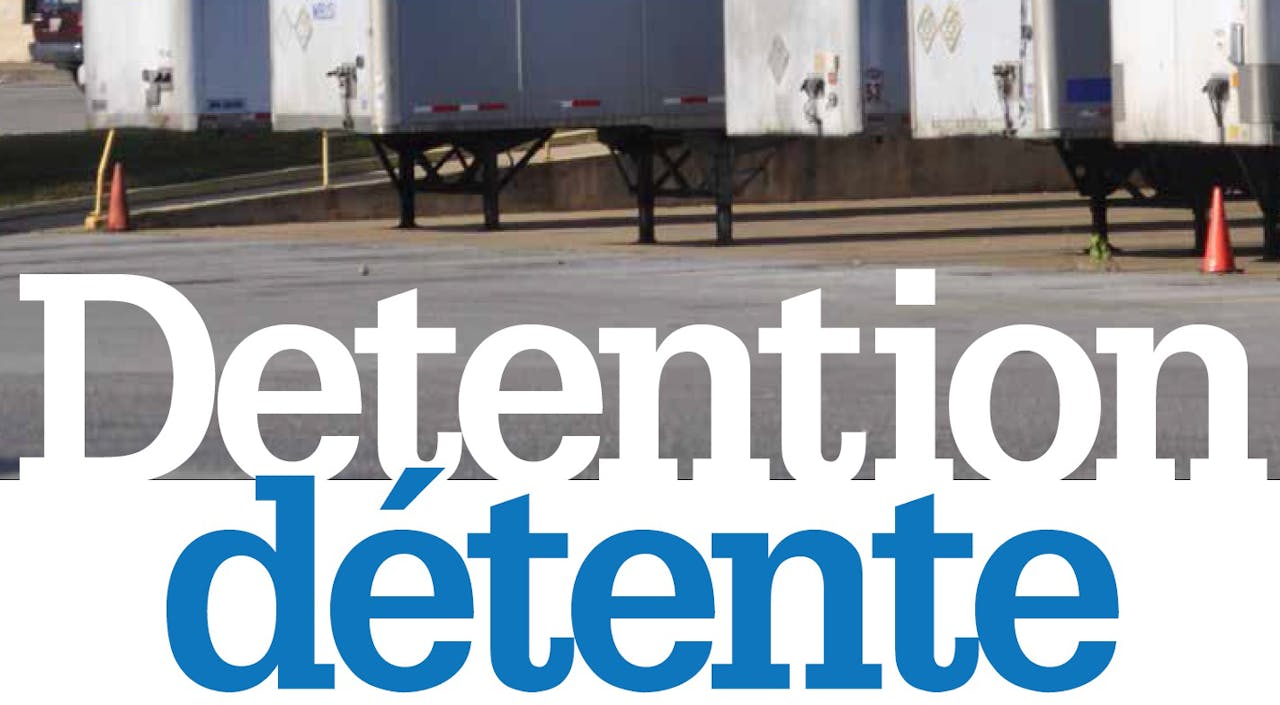 There's of course been plenty of discussion on just how to provide relief to operators relative to the long-entrenched problem of undue, uncompensated dock delays, and particularly following my own coverage of the various components involved in forcing the issue with shippers and receivers by charging for detention and paying drivers for time accordingly. You'll find links to that coverage below.
I bring it up today because I came across a news item this morning that put one driver's comments front and center in the context of supply-chain-management discussions of the "driver shortage," or "pay shortage," or "capacity crunch," however you prefer to view what the driver in question preferred to see as a problem, yes, of detention.
Here's America's Road Team Captain Allen Boyd, a Walmart driver, on the issue, quoted in the Memphis Business Journal attendant to the journal's broader coverage of the recent Inland Distribution Conference.
"If we can figure out how to keep that driver moving, the [shortage] numbers aren't that big of a deal."
Corbet's headline speaks to the dynamic those among you without much recourse on dealing with detention other than to wait I suspect know too well — "Truckers could become an endangered species."
Boyd, again: "If my wheels don't turn, I don't get paid…. I got a call from a friend of mine just the other day who waited a day and a half on a load and he didn't get paid" a dime for the time.
Click through this link to read the Business Journal report.
I don't know about you, but for my money I'd say Boyd hits the nail on the head. It will take more than just carrier efforts at raising pay and boosting recruitment energy to keep them rolling. Collaborative efforts between shippers/receivers, carriers of all sizes and their drivers (whether employed or leased) to alleviate detention issues might solve the No. 1 problem going today. Solve detention by charging for drivers' time/improve dock efficiency and etc., and you've got yourself a much healthier transportation industry, all around.
At once, the more trouble sizable fleets have on the issue, the better independents without the pressure to hire and expand might fare on freight and rates, at least those who can effectively deal with detention and still maintain high profitability. In any case, those are things we've talked about in recent memory (and in other contexts) here, of course.
Run through related detention issues via the links below, and here's hoping for a good start to a productive, profitable week.