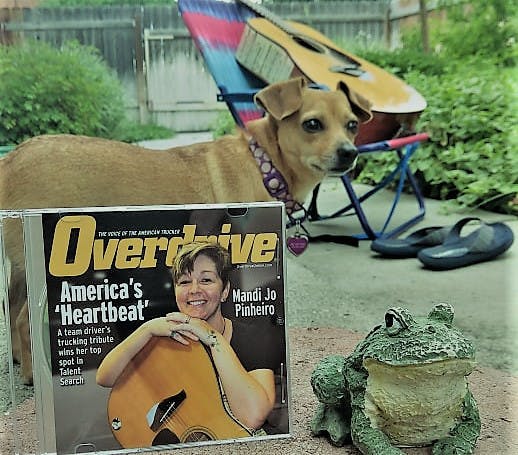 Owner-operator Mandi Jo Pinheiro, in a team with her husband, William, distinguishes herself yet again with a four-song CD EP and three-song digital version that's out and available as of this past weekend. On it, hear the results of her session with Jay Vernali on Music Row here in Nashville, which I wrote about just after it happened in March. The session, in turn, was part of the prize for her being named champ of the 2018 Trucker Talent Search at GATS last August.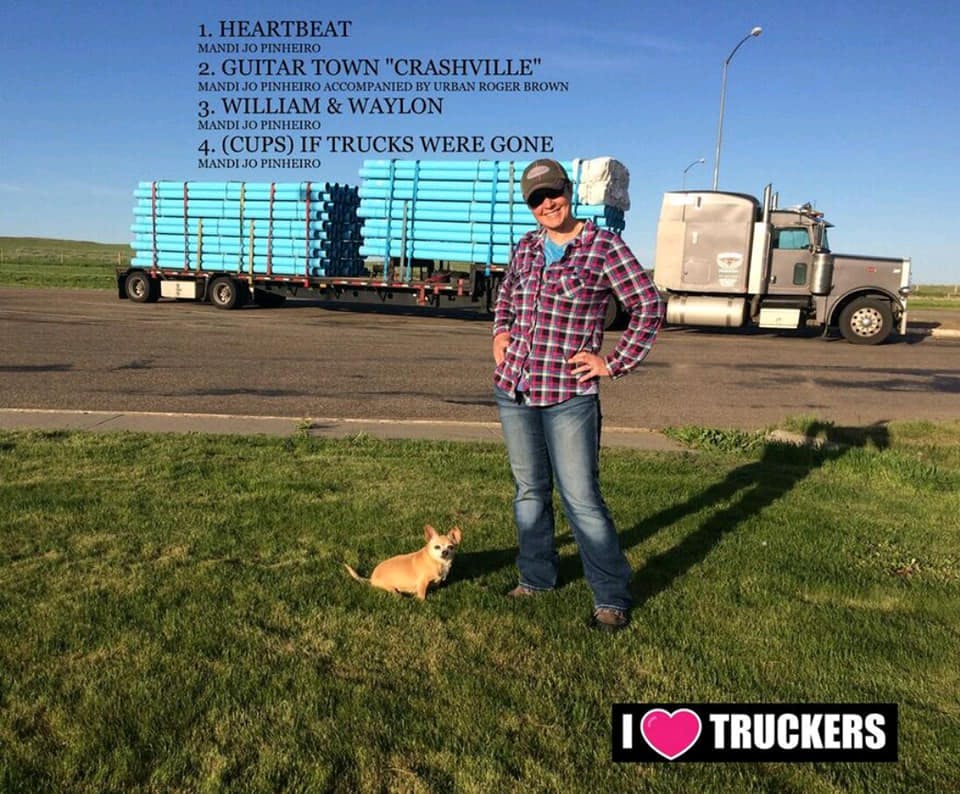 In announcing the availability of the recordings, Pinheiro ran down a few of the tracks, with which regular readers and Overdrive Radio podcast listeners may well be a bit familiar:
Song No. 1: "Heartbeat" Mandi Jo Pinheiro wrote "after asking a bunch of truckers their favorite roads to truck and why. It has odes to John Denver and a few others in it."
Song No. 2: Also memorialized of a fashion in an impromptu duo session with her father, Urban Roger Brown, in the March Overdrive Radio podcast embedded below, "Guitar Town" Pinheiro penned "after finding out that I was going to record in Nashville, Tennessee," she says. "Dad helped out with his awesome guitar skills and backed me up on vocals as well."
Song No. 3: Also mentioned in the prior podcast, "William & Waylon," husband and guitar, respectively, "is my cheatin' song," she says.
Congrats on the release! And here's to a great trucking week.