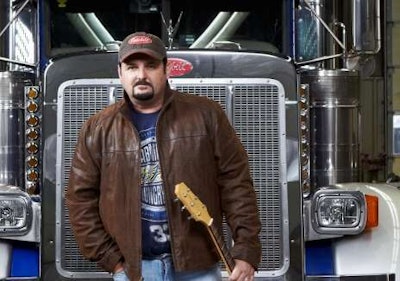 It's always great to run into Tony Justice. The singer-songwriter and East-Tennessee-based Everhart Transportation driver Tony Justice, whose "Apple Pie Moonshine" record was the subject of Overdrive's December 2013 cover story, performed Friday, March 28, for attendees of the Mid-America Trucking Show at the TA Petro booth.
Enjoy the video of his first numbers below, a version of Charlie Daniels' "Simple Man" and his own "Trick My Truck," from his first record, "On the Road." And for MATS attendees, he'll be on the Papa John's Parking Lot on Saturday evening. Get out there and check him out. . . Tell him I said hi.
Hear tracks from his new record in the podcast at this link.
[youtube 0–hBKE-Ab0 nolink]