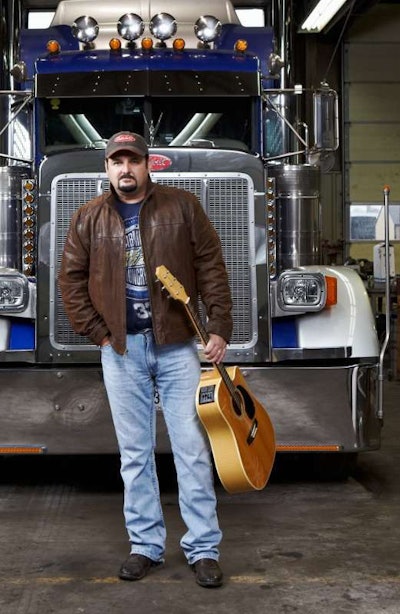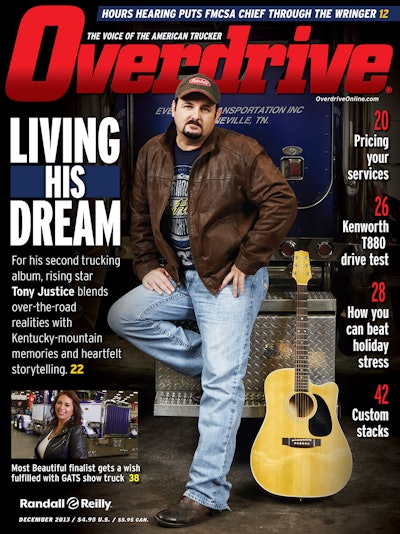 You may well have seen driver-songwriter Tony Justice's new "Apple Pie Moonshine" record out in the truck stops by now. Whether or not you have, unless you've picked up a copy it's unlikely you've heard much more than the snippet of "The Big Road" Overdrive shared back in November and Justice's version of Eddie Rabbitt's "Driving My Life Away," offered in a special download for readers. 
Until now. Justice joined us in a talk about the origins of several of the tracks on "Apple Pie Moonshine." In this podcast, catch excerpts of them throughout the talk, in which he tells the stories behind each. 
Podcast: Play in new window | Download
Justice reports the record will be available for digital download via his website in the coming weeks.