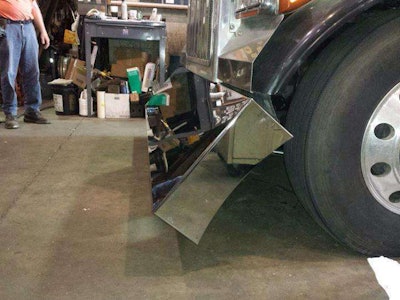 Monday, July 7, I posted the first in two videos in which Old Time Express' Mark White tells the story of how his small fleet got out from under a Conditional safety rating over the course of two years. Part 2 of that story follows in the video below.
To read about related issues relative to Conditional carriers and FMCSA's shifting policy on follow-up reviews, as well as more of White's story and how it's situated in today's carrier-review landscape, follow this link for our July feature.
Catch Part 1 of the video via this link.
[youtube A3aDJd-MYZk nolink]