Owner-operator Dawson Taylor's "Roll of the Dice" 2020 Freightliner Cascadia's numerous custom touches – interior upholstery work, paint, stainless accents, among others – include serious use of a technique I previously encountered on the dash panels of the Dustbusters company's 1980 Kenworth W900A custom roll-back, earlier this year.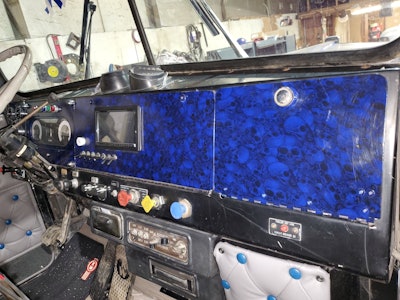 On owner-operator Taylor's 2020 Freightliner, that use of so-called "hydrographics" -- or "hydro dipping" -- was taken to another level entirely. Taylor added various graphics to trim pieces on the cab doors, on the APU the rig's outfitted with on the exterior, and all around the rig, really. 
The owner-operator came to the technique after frustrations with the scarcity of made-to-order custom chrome and other parts for the Cascadia -- certainly compared to other Pete and Kenworth models -- led him to detailed paint and other work on the inside and out of the rig. He used the hydro-dip technique on a variety of pieces of both the interior and exterior of the Cascadia, with a motif befitting his big-gamble theme and its dice.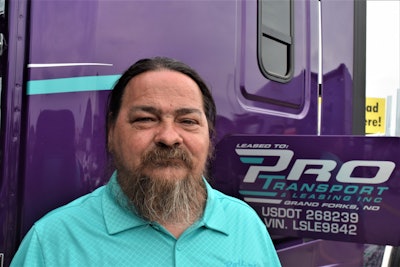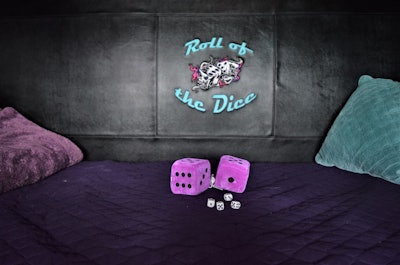 Taylor hauls leased to Pro Transport of Grand Forks, North Dakota, in a system where he's compensation on percentage of the load. He hails company owner Art Bakken as the kind of no-nonsense business owner he appreciates in this day and age.
"He reminds me of my dad," said Taylor, who's dedicated the rig to Bakken as well as James Taylor Senior (his father) and brother James Taylor Junior, who taught Dawson how to drive a truck. He credits and thanks all three for their military service whenever he shows the truck.
Both family members, Dawson said, have passed on. "I miss both of them."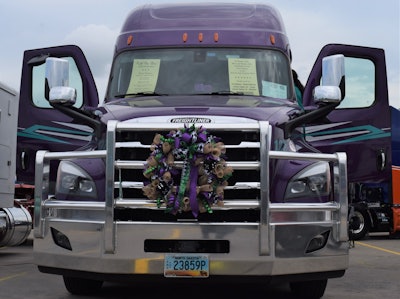 Hydro-dip tutorials abound on Youtube, if you've never tried it yourself. If by chance you've mastered the technique yourself, how did you learn it? Drop a comment here with any and all suggestions.