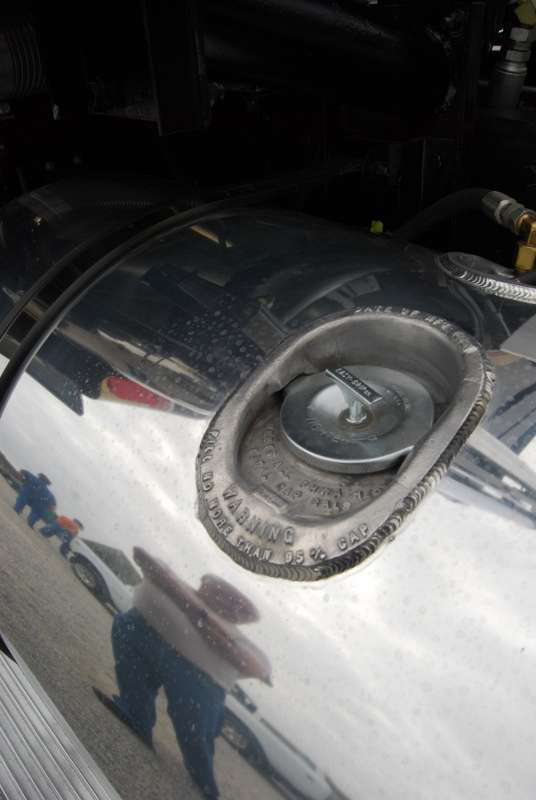 Talk about long preparation for a first show: three years' worth of work, including AlumiTank's custom work on the tanks pictured, says Bill Bradford, owner of the now-pristine 1973 Kenworth K100 the tanks belong to (see below for the money shot).
Wanting to preserve the original fittings and associated stamped type, Bradford had the company cut out and reinstall the fitting onto brand-new stainless tanks, among many other restoration efforts Bradford did himself.
The South Pittsburg, Tenn.-based Bradford found the truck employed in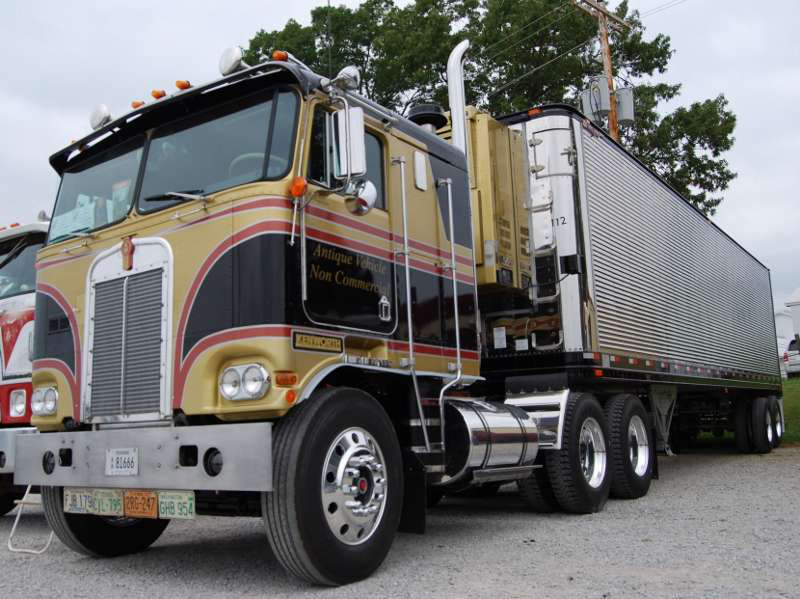 freight hauling at an Indiana-based small fleet — the owner had had a longtime driver get out of the business after not passing the vision test and needed to get rid of it. It was just the sort of project Bradford was looking for at the time — semi-retired as owner of a business selling Land Rover parts and a sometime driver (most recently with the Farley's and Sathers Candy Company out of Chattanooga part-time through the fall of last year) .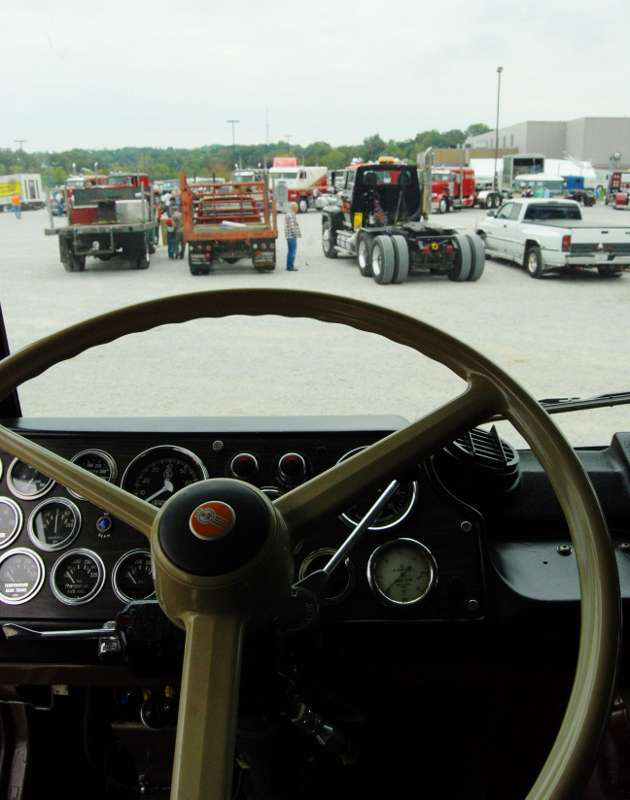 Three years and untold monetary and time investment later — you can see the results in the gallery below. As promised back in June when Bradford showed his most recent acquisition, a late 1970s Freightliner cabover, Bradford finally debuted the finished KW, powered by a 350 Cummins, at the Cookeville, Tenn., truck of ATHS' Music City Chapter Friday-Saturday, September 28-29. In preparation, polishing the stainless sides of the 1977 Great Dane 40-ft. reefer that was also part of the restoration was a three-day project itself, Bradford says, undertaken with a length of hose and a rag on every rivet.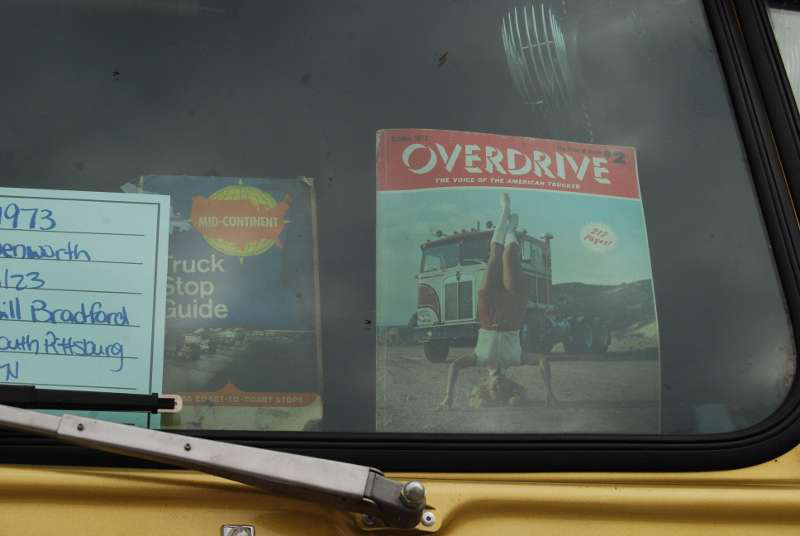 The paint on the cab was in a classic scheme — the same pattern you see on the truck in the vintage Overdrive cover Bradford displayed in the cab window, one from his personal collection. The color arrangement is the one thing he changed, with MHC Kenworth of Chattanooga, Tenn., doing the application to his specs. On the way to that result, he says, after tracing the design on the Overdrive cover, he borrowed his grandkids' crayons and did a few coloring-book style treatments to see what he like best. In the end, though the arrangements are different, he says, "the color chart on the dash is correct" — only thing he eliminated was the dominate white.
You can find more from the show in this post.
A video walkaround of the KW Bradford shot himself is available via this post.
And enjoy the KW Gallery below.