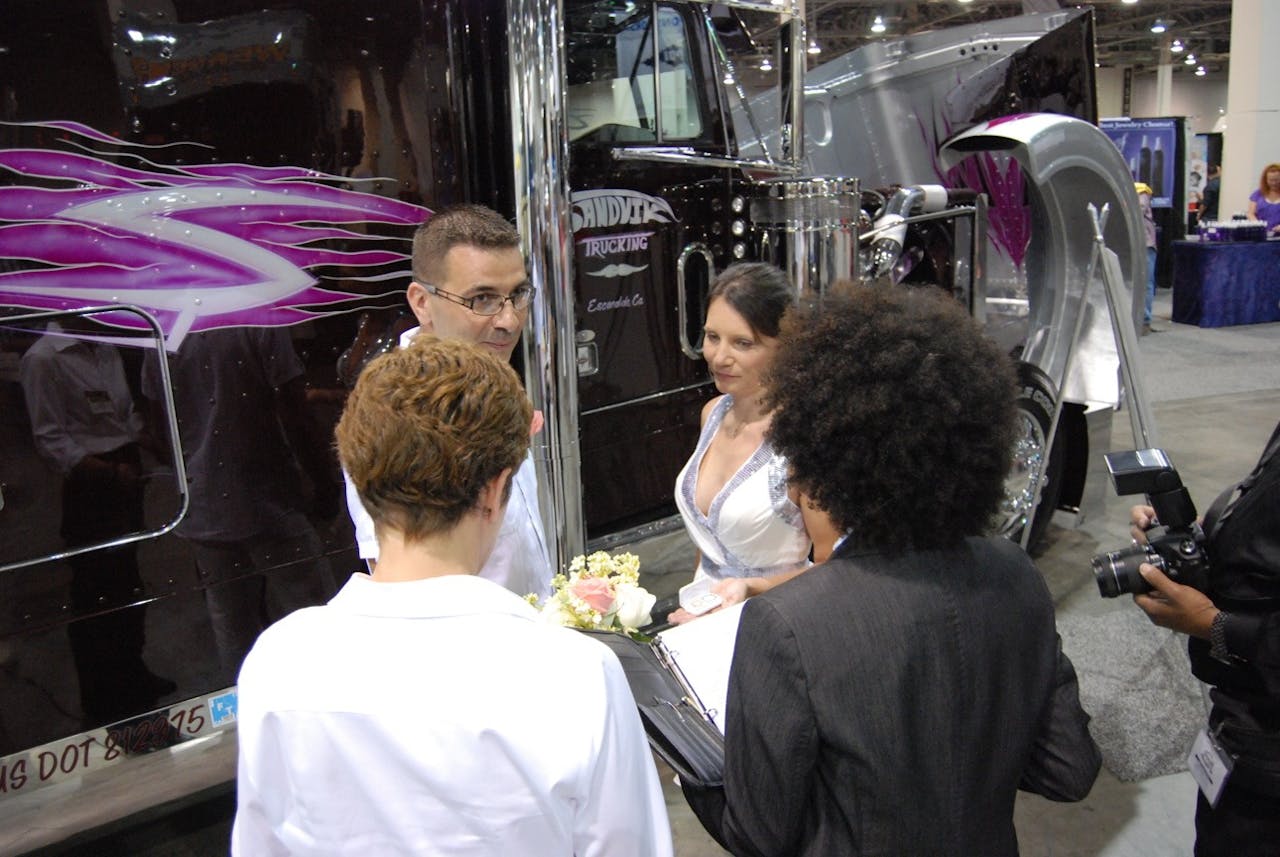 A French couple threw a surprise wedding in the Pride & Polish area of The Great West Truck Show this morning in Las Vegas.
Sebastien Requena and Bihler Sylvie — co-owners of and drivers for Emilio Transports in France — said their vows and exchanged rings in front of Bill and Marie Sandvik's perennial award winning 1992 Peterbilt 379, dubbed Still Deliriouz.
Marie said she and her husband did not know the couple nor had any idea they'd be performing a wedding ceremony in front of their truck. She and the truck's driver, Isaac Aguilar, walked up while the wedding was taking place.
"I think it's very cool," Marie said. "I have to say I was surprised. I've been showing for 14 years and I've never seen anything like this."
She also threw in a joke: "I haven't asked, but I wonder if they're expecting to use the sleeper for the honeymoon."
Requena approached Marie directly after the ceremony to thank her — in a heavy French accent and with the help of a translator — for allowing the couple to use the truck as a backdrop for their nuptials.
"For us, it's a dream come true," he said.
Here's a full gallery of photos from the wedding: