Texas-based owner-operator C.O. Bruce is 75 today and retired, but he's still an avid reader of Overdrive. On the occasion of an issue he had with his subscription we had the opportunity to talk a bit and he shared an anecdote about the time he stopped in with his 1967 GMC tractor — outfitted with a 68-inch Mercury sleeper — at Overdrive offices then on Santa Monica Blvd. in Los Angeles. Bruce had just joined founder Mike Parkhurst's RoadMasters organization but hadn't received any official confirmation.
He'd also just bought a steal of a brand-new milk tanker he had to pick up in Modesto, he says. "I went out there and I said, 'Well, I'm going to go by Mike Parkhurst's office and find out about this RoadMasters deal'… We got on Santa Monica Blvd. and found the place and parked right out in front of it."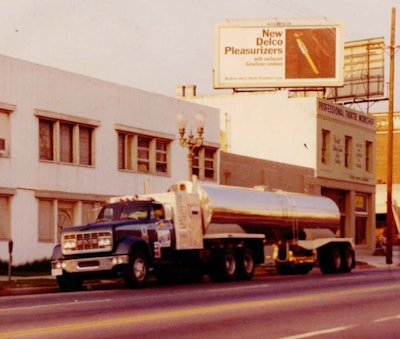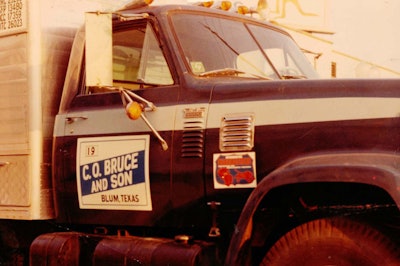 Parkhurst came out and put RoadMasters decals on Bruce's long-nose GMC and new tanker and took these and other pictures of the rig. Then, "he sent me the pictures," says Bruce.
Bruce sent along a collection of other shots of various and sundry of his rigs over the years, including a shot from a Small Fleet of the Month profile Overdrive did in the 1960s and the Peterbilt that was involved with Bruce as an extra in the sequel to Smokey & the Bandit.
Likewise his final truck, a custom restoration of a 1969 Peterbilt — painted red, 312-inch wheel base, brand-new frame rails, cab stretched 20 inches and with a 70-inch Able stand-up walk-in sleeper. Enjoy the pictures below.