[youtube X77WNBaxQwg nolink]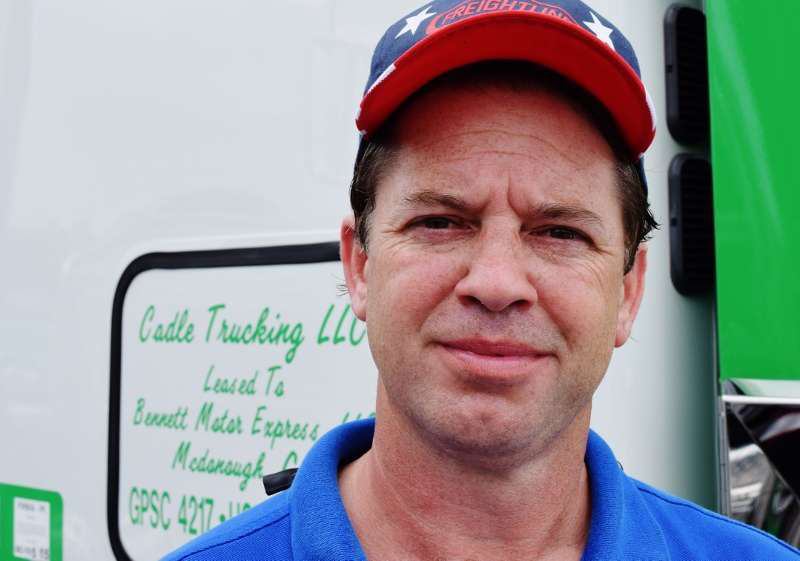 Owner-operator Ben Cadle launched his independent business with his own authority in 2007, right as the financial world was starting to collapse under its own weight, taking the freight market along with it. Cadle, in some ways, saw opportunity in the hit, and for the first few years of the business made his way into expansion to a small fleet of Freightliners hauling equipment out of shuttered businesses of a variety of stripes, running with flats and other open decks.
Hear him tell the story in brief in the video above, captured during the 2015 Crossville, Tenn., edition of Overdrive's Pride & Polish show at Fitzgerald Glider Kits, where Cadle showed his flagship 2013 Coronado glider as well as a 2013 Cascadia in partnership with Larry Murray, dedicated driver of the latter unit.
When the recession did finally catch up with him in 2011, he made another big decision to lead on with Bennett Motor Express to remove some of the burden of liability insurance and the maintenance of authority, as it were, that came with multiple trucks. Today, he puts that act of leasing on among the "best decisions" he's made relative to trucking.
Pictures follow of both rigs, with more of the Augusta, Ga.-based Cadle Transport story.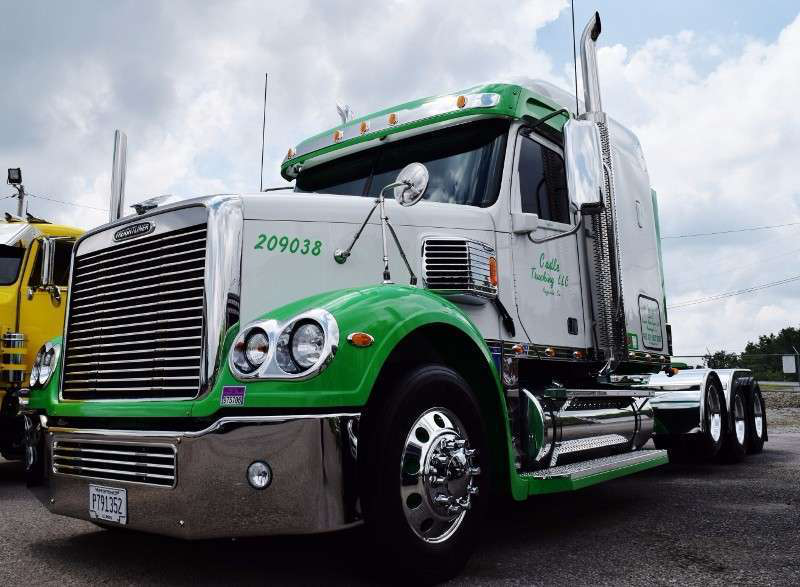 Cadle's 2013 Coronado glider, the first "new" truck he's ever owned, he says, took second in its class at the Pride & Polish this year, behind Dan Brubaker's "All In" 2014 389 glider, which I wrote about after last year's event. With the lift axle, the Coronado, with Cadle himself as driver, is the unit reserved for many of the small fleet's heavier moves.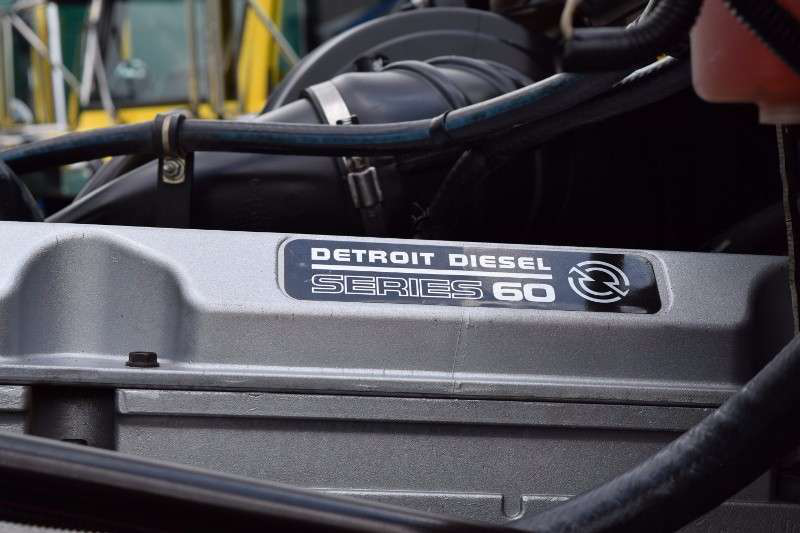 The unit is powered by this 12.7-liter Detroit Series 60 reman powertrain -- Cadle worked with Freightliner of Augusta on spec'ing the glider in order that he might fully specify paint and other details with the factory on order.
The color extends through the frame rails all the way to the back of the unit.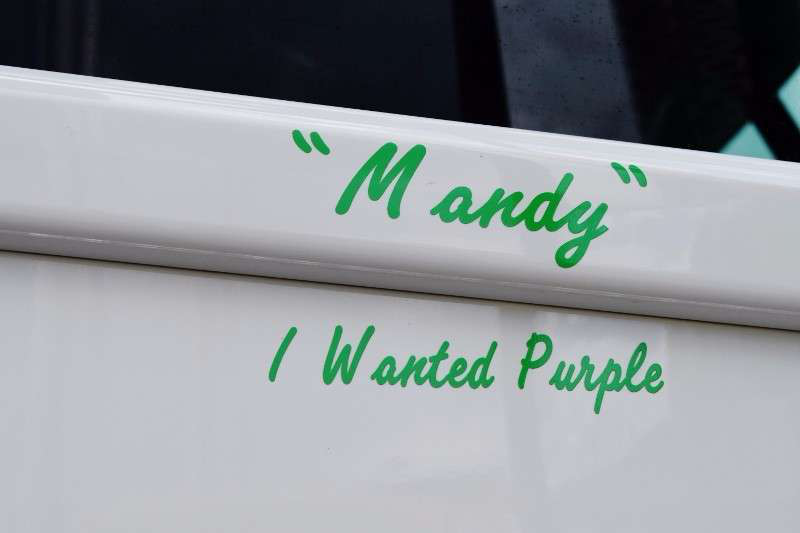 As recorded in this inside joke on the passenger-side door, Ben Cadle's wife had suggested another unique hue for the rig entirely.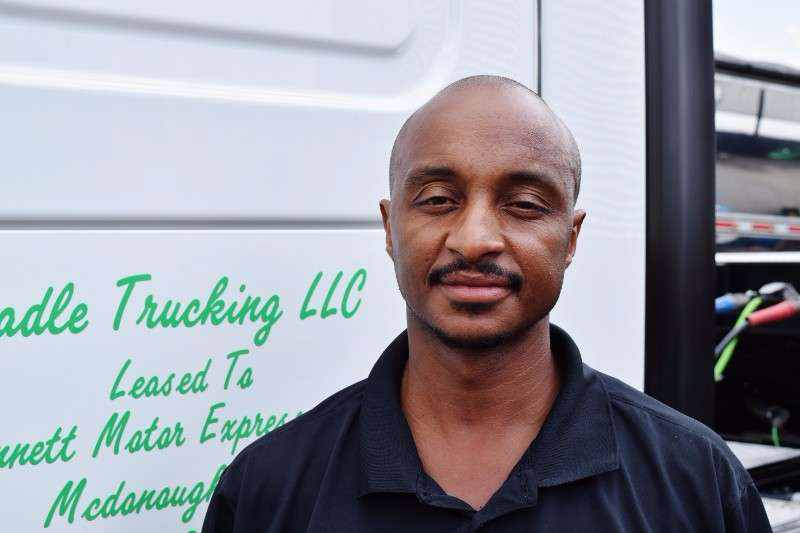 The Cascadia's dedicated driver, with Cadle for around five years now, Larry Murray.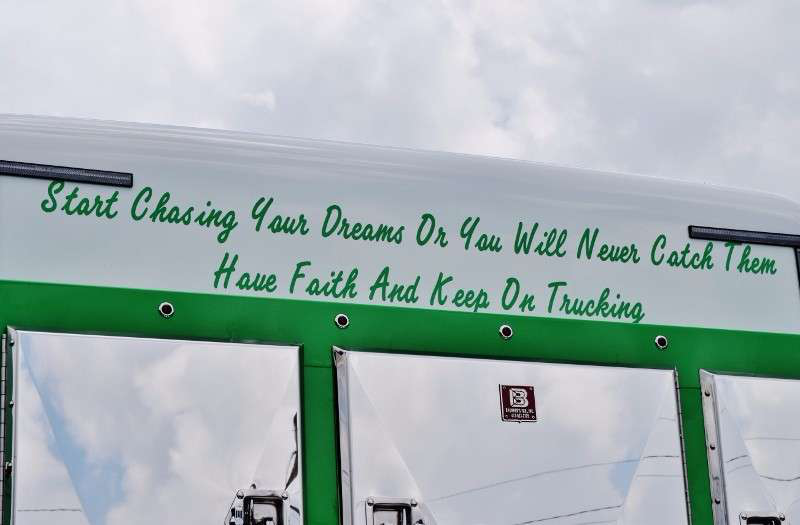 Finally, fed up with negative messaging he'd increasingly seen on trucks out on the road, Ben Cadle adopted this positive slogan to represent his operation on the back of his Coronado.