Views from the show floor on the first day of the 2015 Great American Trucking Show:
Joanne Fatta, winner of Overdrive's Most Beautiful contest, gets behind the wheel of the antique Mack cabover that hauled equipment for the daredevil Evel Knievel. Mack Trucks is sponsoring a tour of the newly renovated truck.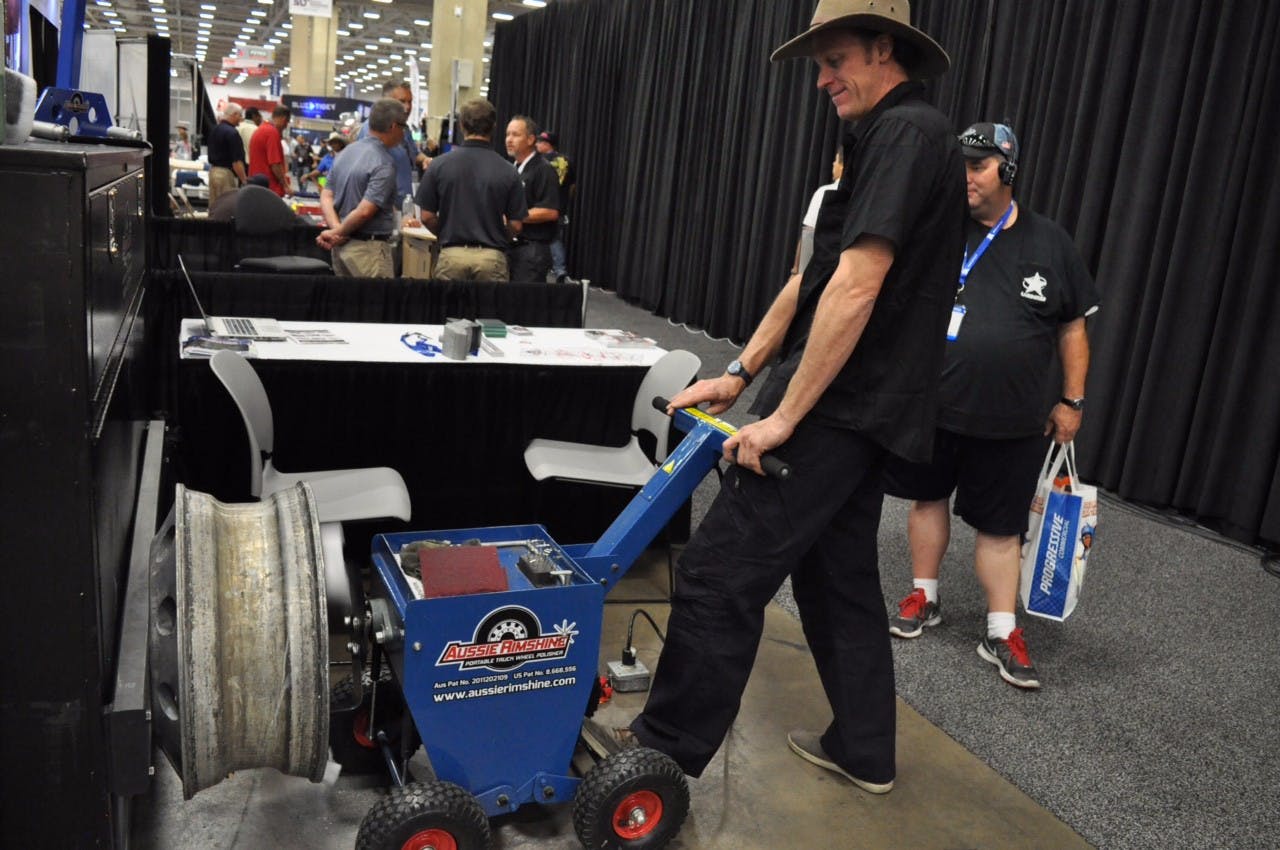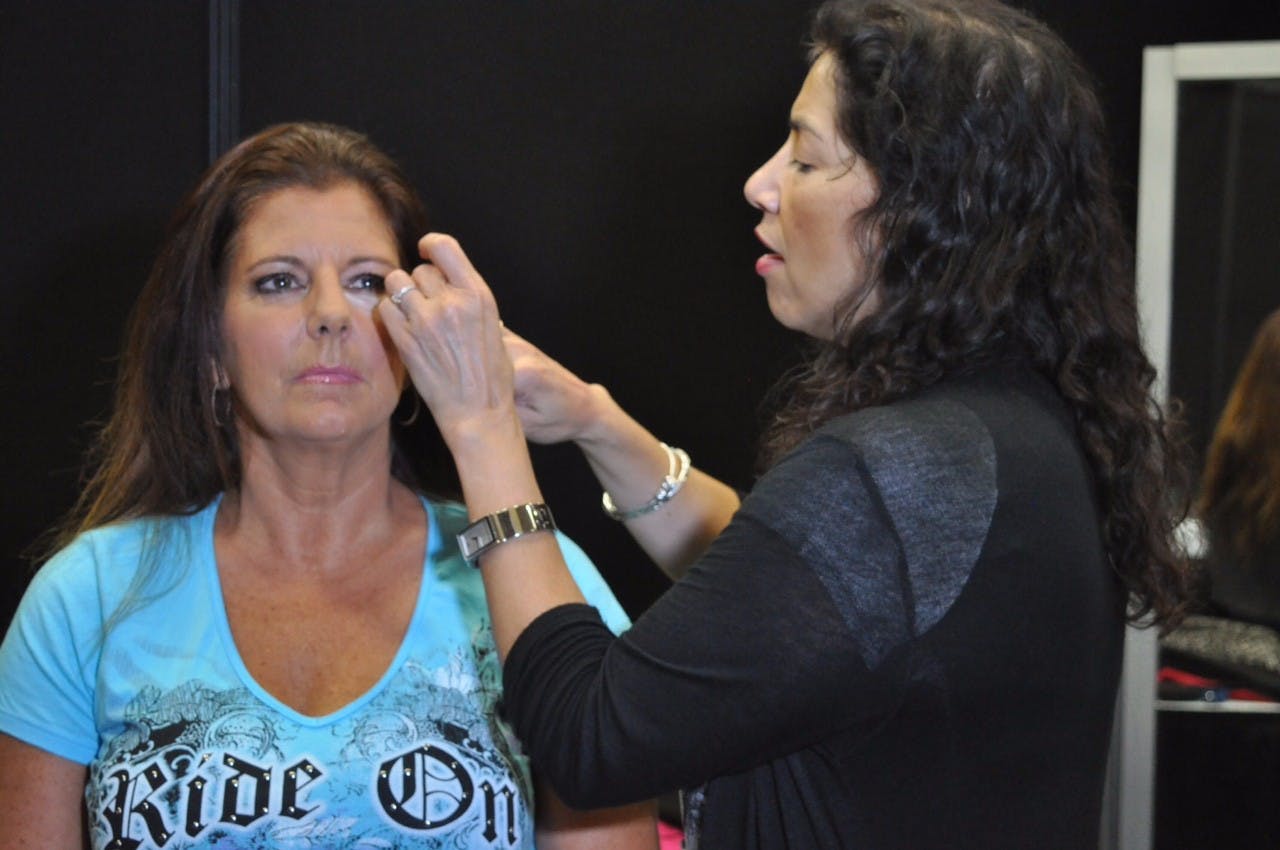 A styling specialist prepares Joanne Fatta, the 2015 Overdrive's Most Beautiful winner, for photos shoots with custom trucks.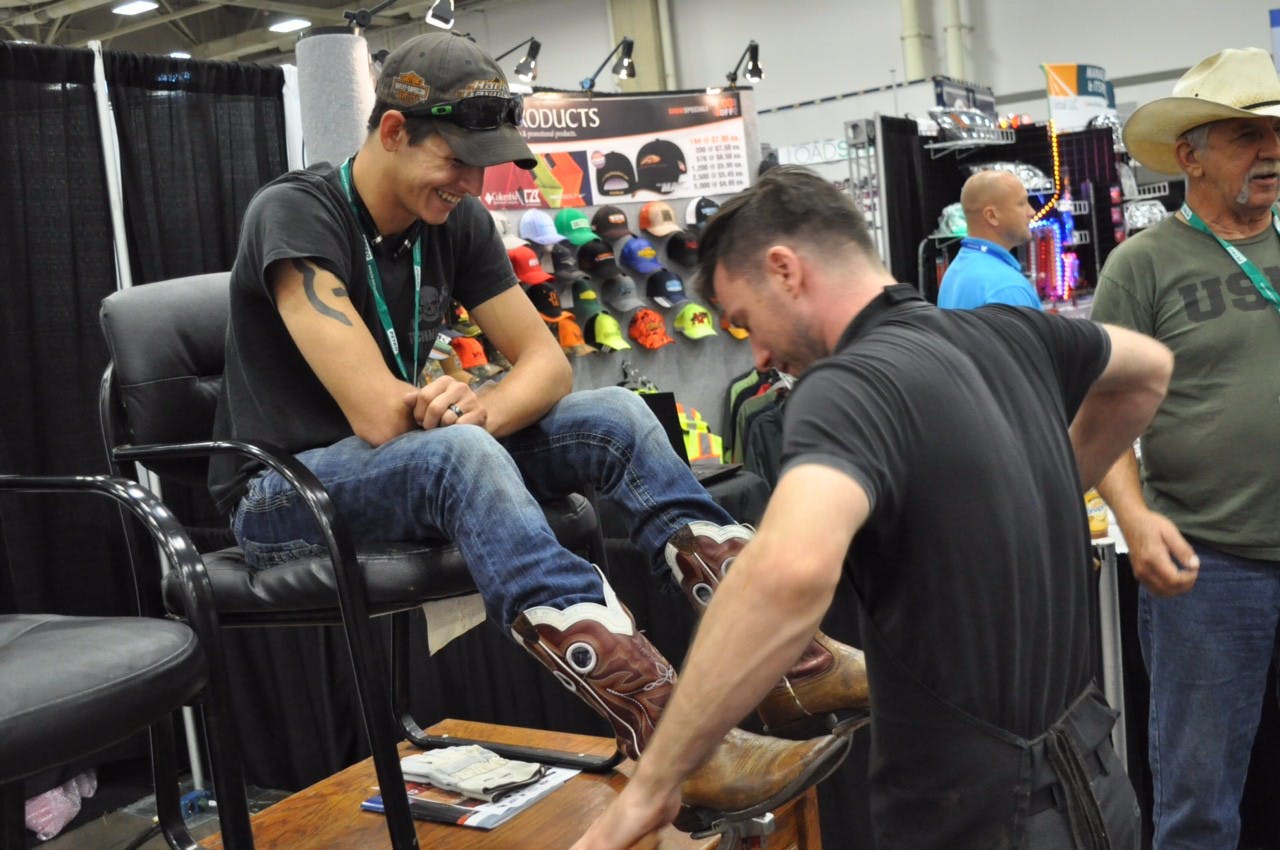 These boots are made for walking the show floor, thanks to a fine shine Kyle Lefler provided for Clint Bell.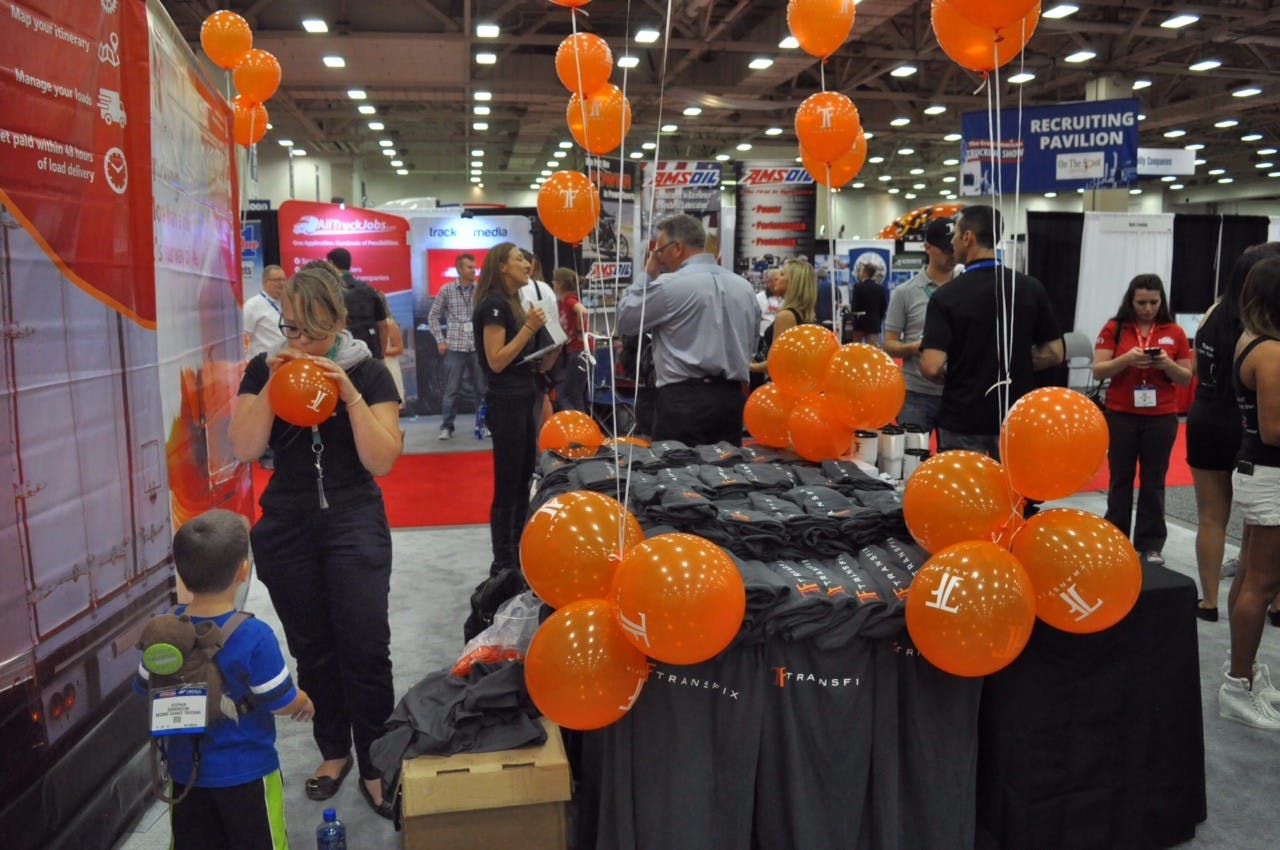 Desarae Veit inflates a balloon for her young visitor at the Transfix booth. The Transfix app enables locating motels and other services on the road, and also is used for load matching.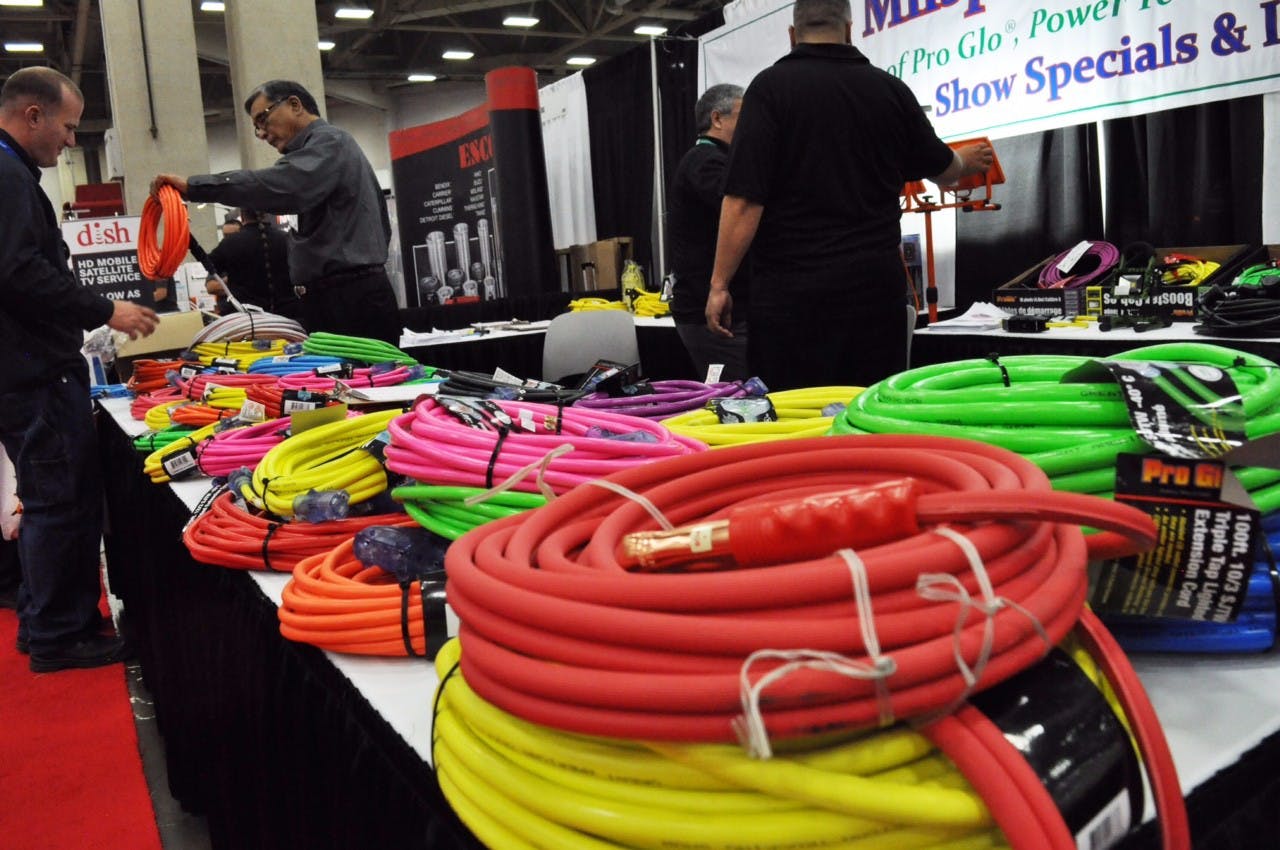 There's plenty of color in the jumper cables and power cables offered at the Milspec Industries booth.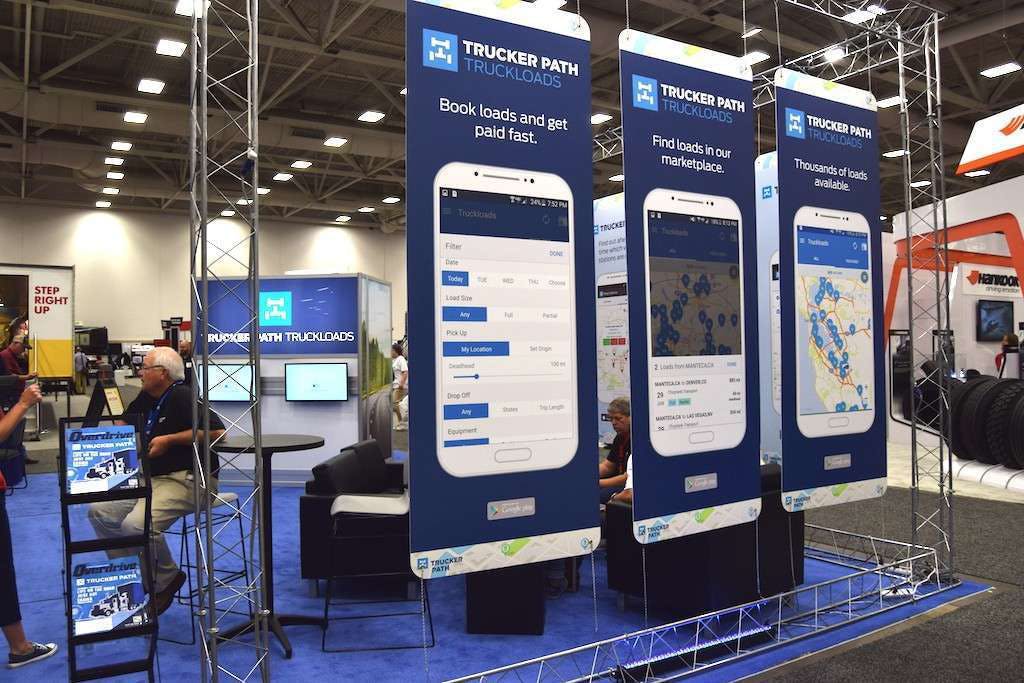 Trucker Path's booth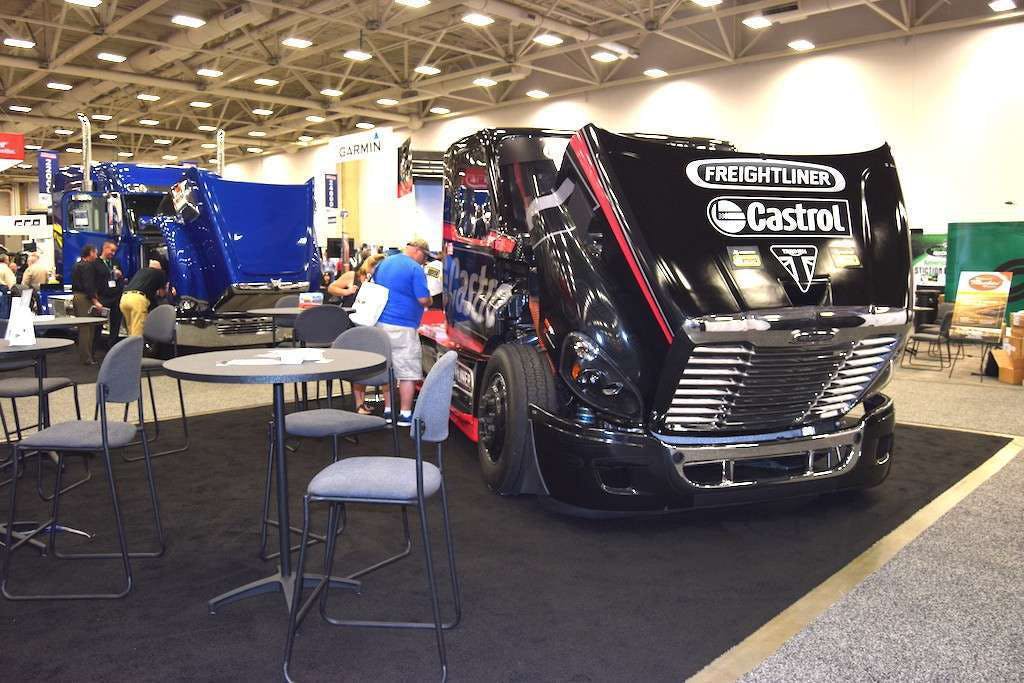 Mike Ryan's Freightliner racer in the Overdrive booth. Ryan is signing autographs and meeting attendees.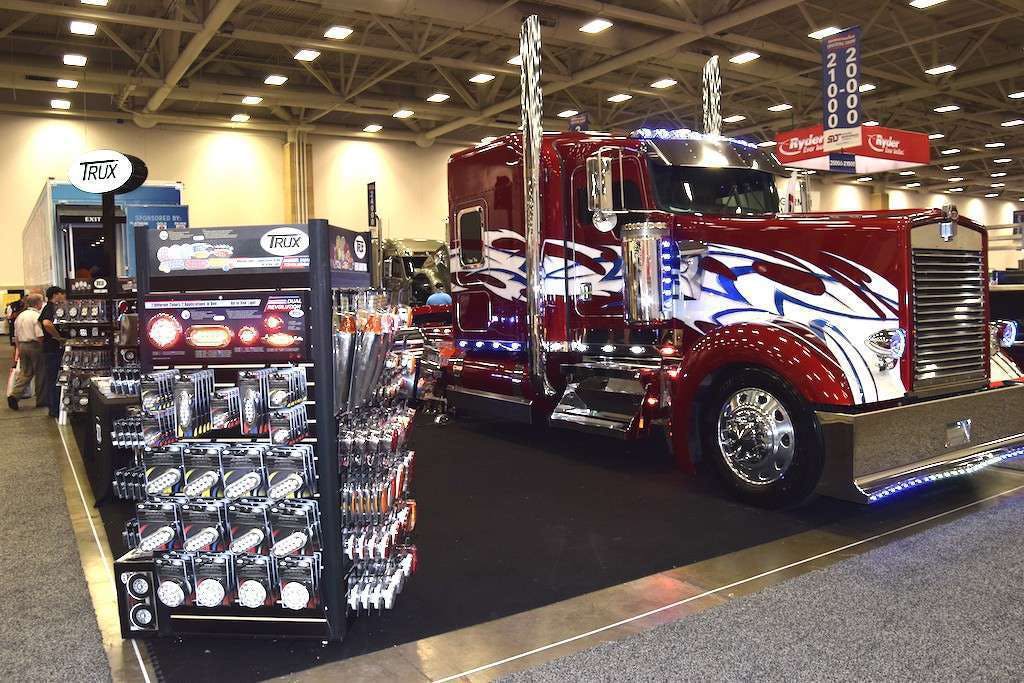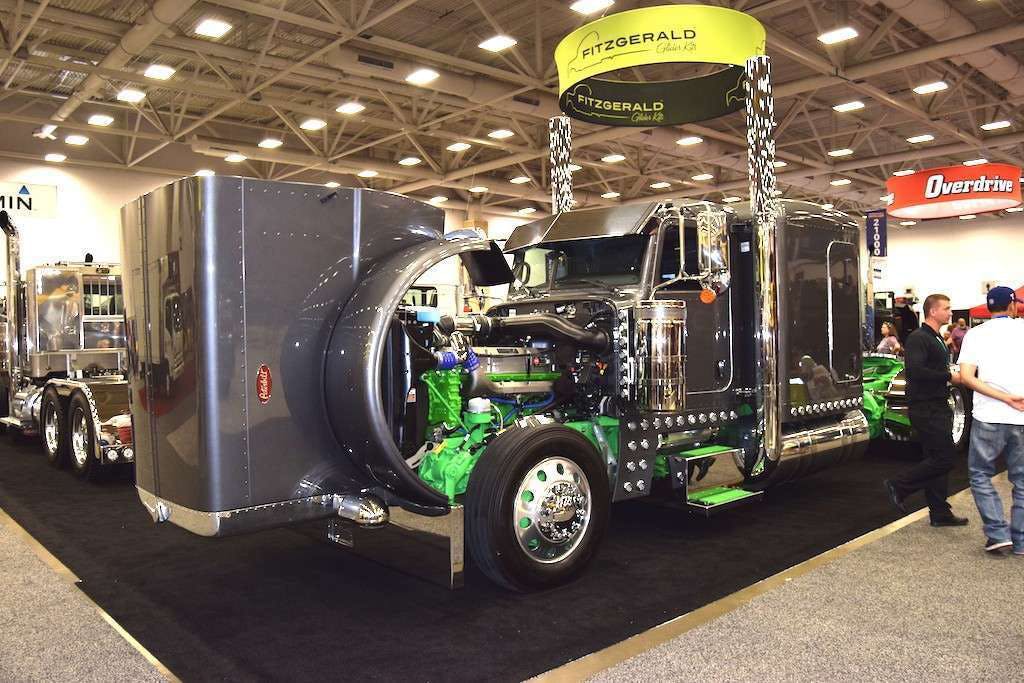 Fitzgerald Glider Kits' booth