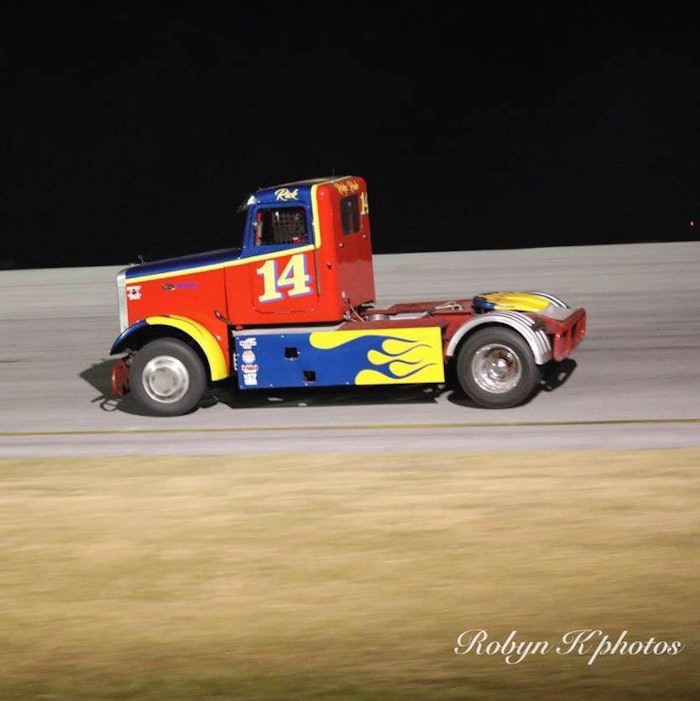 Update – Friday, Sept. 20: The Bandit Big Rig Series has cancelled its Sept. 21 event at Hawkeye Downs Speedway in Cedar Rapids, Iowa, due to a high chance of thunderstorms in the area throughout the weekend.
Series organizers say they looked at dates to reschedule, but a suitable date couldn't be found for all involved. The Bandit Series will now finish out its season Saturday, Oct. 12, at Bristol Motor Speedway in Bristol, Tennessee.
Original story follows:
The Bandit Big Rig Series truck racers will return to action in the penultimate race of the 2019 season at Hawkeye Downs Speedway in Cedar Rapids, Iowa, this Saturday, Sept. 21.
Two-time defending series champion Ricky "Rude" Proffitt will look to hold onto his slim lead in the overall points standings as he tries for a championship three-peat. He'll have to hold off Mark Noble, who is just 13 points behind him in the standings.
The Iowa event will kick off with the free Fan Series Truck Show at 11 a.m. in which truckers can bring their own rigs to the track – one of which will be selected as the pace truck for the feature race. Track gates will open at 3 p.m., and fans can meet and greet Bandit Series drivers at 5 p.m. Racing begins at 7 p.m.
Tickets are available online here for $15 for adults. Children 8 and under get in free.