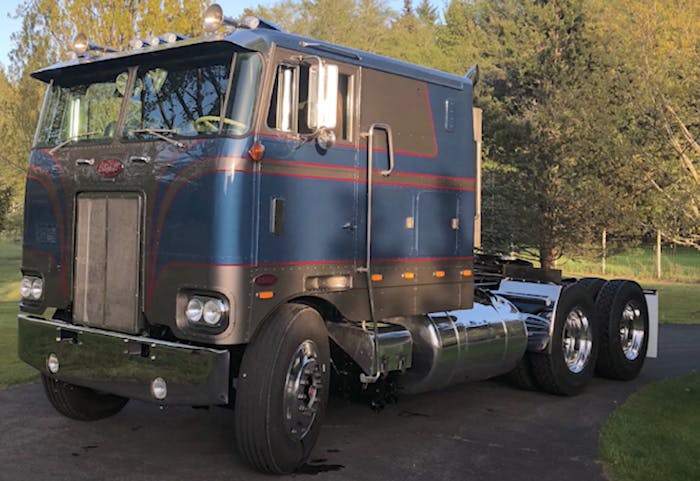 The American Truck Historical Society held its annual convention and truck show in a virtual format in late May.
In the two videos below, get a view of a number of trucks from 1976-1980 that participated in the truck show portion of ATHS' virtual event.
One truck featured in the first video below is a 1976 Peterbilt 352 with a 110-inch cab, owned by Rufus Clark in Gig Harbor, Washington. According to the truck's owner, the rig at one time was used to haul equipment for country music legend Waylon Jennings.
One of the many rigs in the second video is a 1980 Kenworth K100, owned by Russell Spawn in Omaha, Nebraska. Spawn is the third owner of the truck. He said he knew the two previous owners and has known about the truck since it was new. It still sports its original paint and has undergone a medium restoration to keep it as original as possible.
ATHS created 23 videos spanning 118 years of trucks, starting with a video showing trucks from 1902 to 1929 and ending with one that includes trucks from 1996 to 2020. In total, more than 1,400 trucks participated in the event.
Stay tuned to the Overdrive's Custom Rigs newsletter each week for a decade-by-decade look at the trucks that took part in ATHS' virtual truck show, or check out all 23 videos on YouTube.