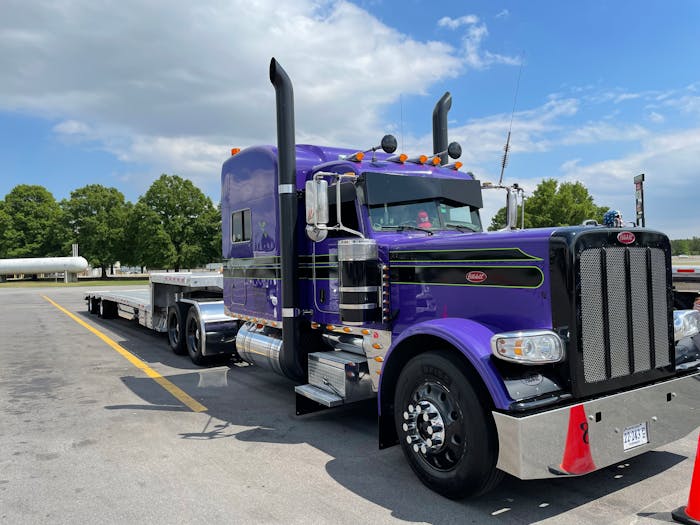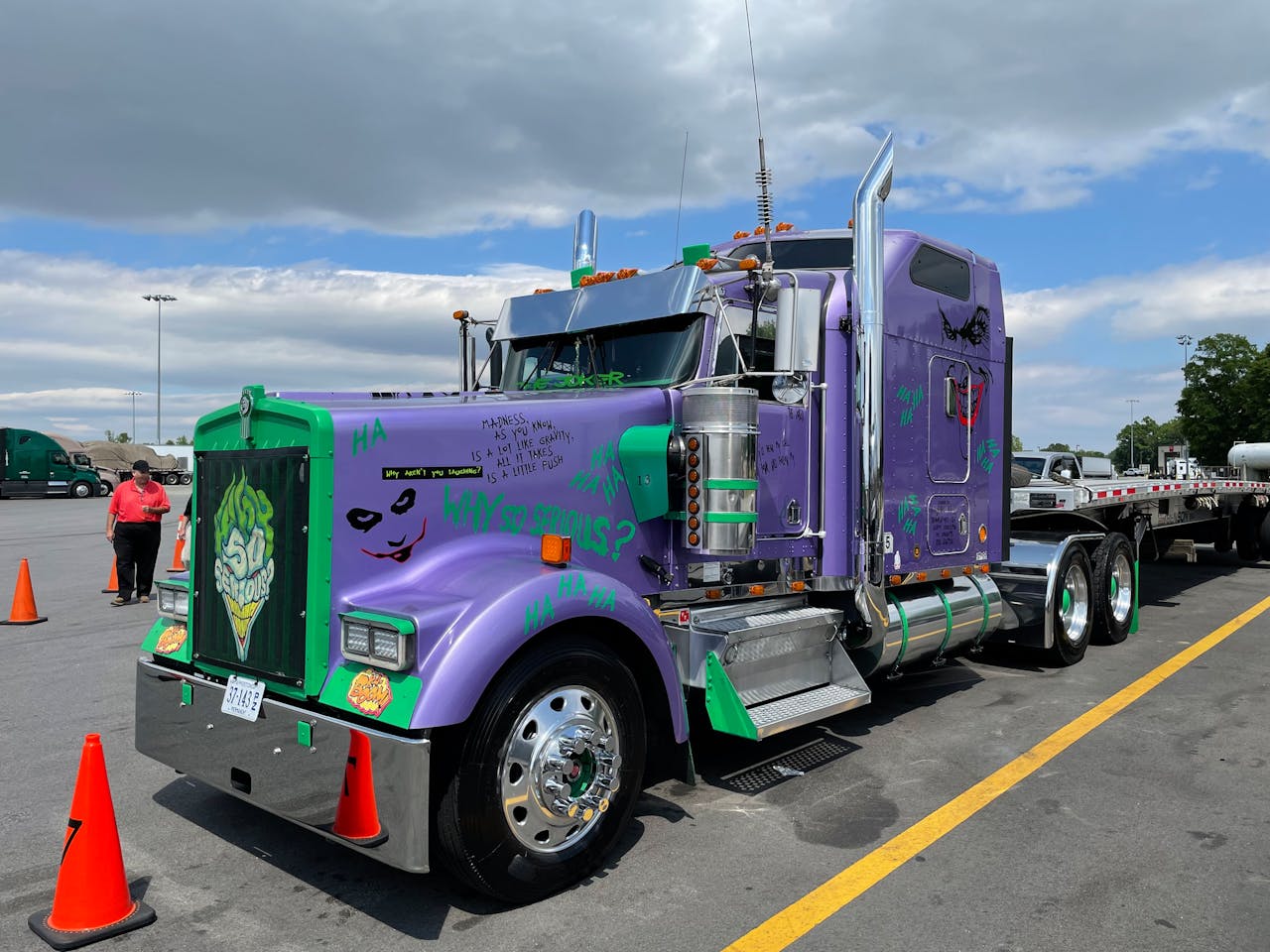 Jon Olah's 1999 Kenworth W900L, "The Joker"

One of the first in-person truck shows since the pandemic began – the East Coast Truckers Jamboree at the Kenly 95 Petro in Kenly, North Carolina – officially kicked off Thursday with trucks expected to continue rolling in for the event Friday.
Show organizers expect this year's iteration of the Jamboree to be one of the biggest in its 8-year history, as the 39 pre-registered trucks are the most the event has ever had before actual show day.
Winners will be chosen in numerous categories during the awards ceremony Saturday afternoon. Categories include overall Best of Show, Tractor-Trailer Best of Show, Antique Best of Show, Bobtail Best of Show, Custom Paint, Custom Graphics, Best Lights, Best Interior, Polish and Detail Award, Best Overall Theme and more.
See below for views of some of the trucks already in the process of getting shined up for the contest: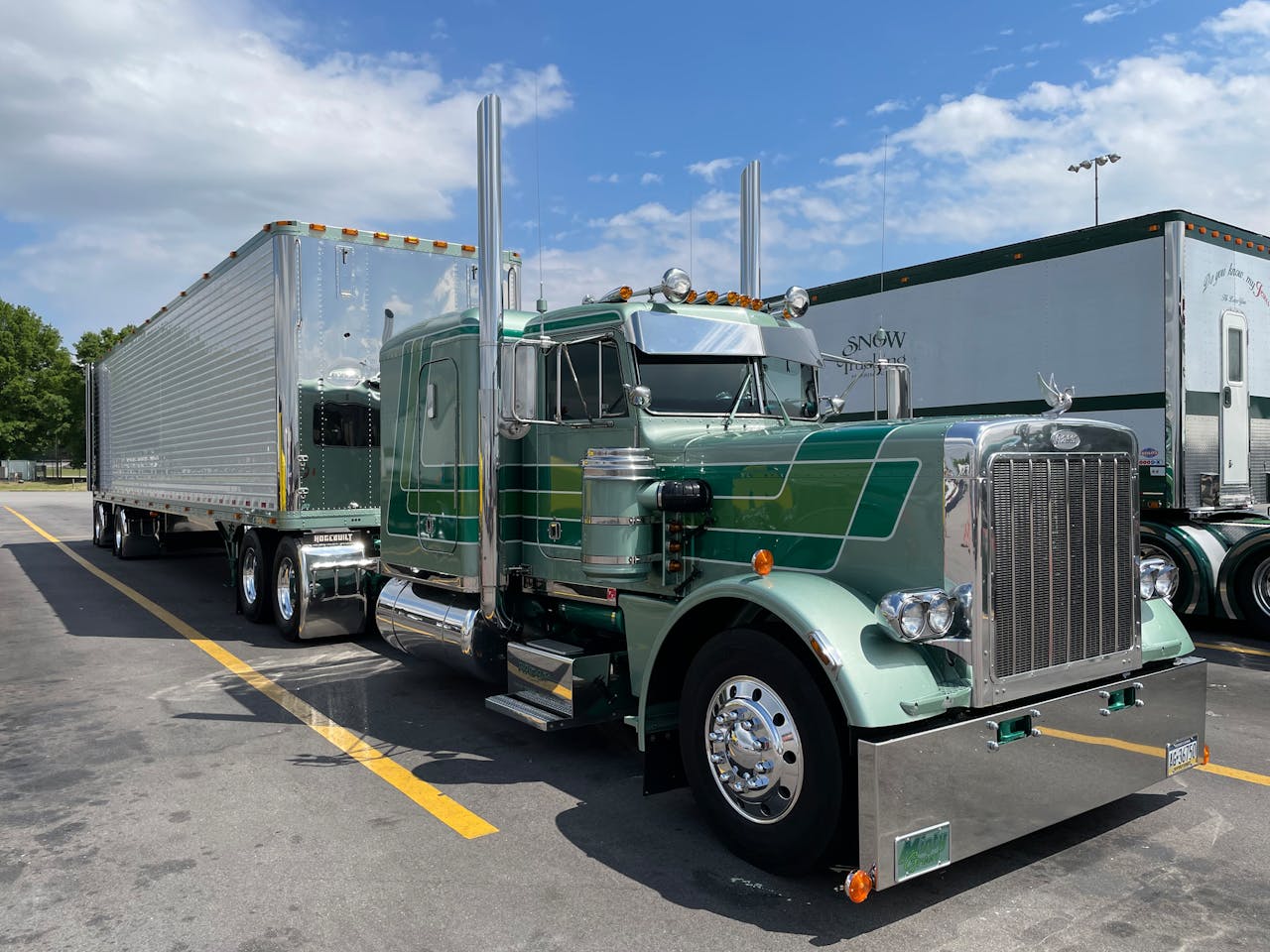 Steve Brubaker's 1986 Peterbilt 359 company truck, "Minty Green"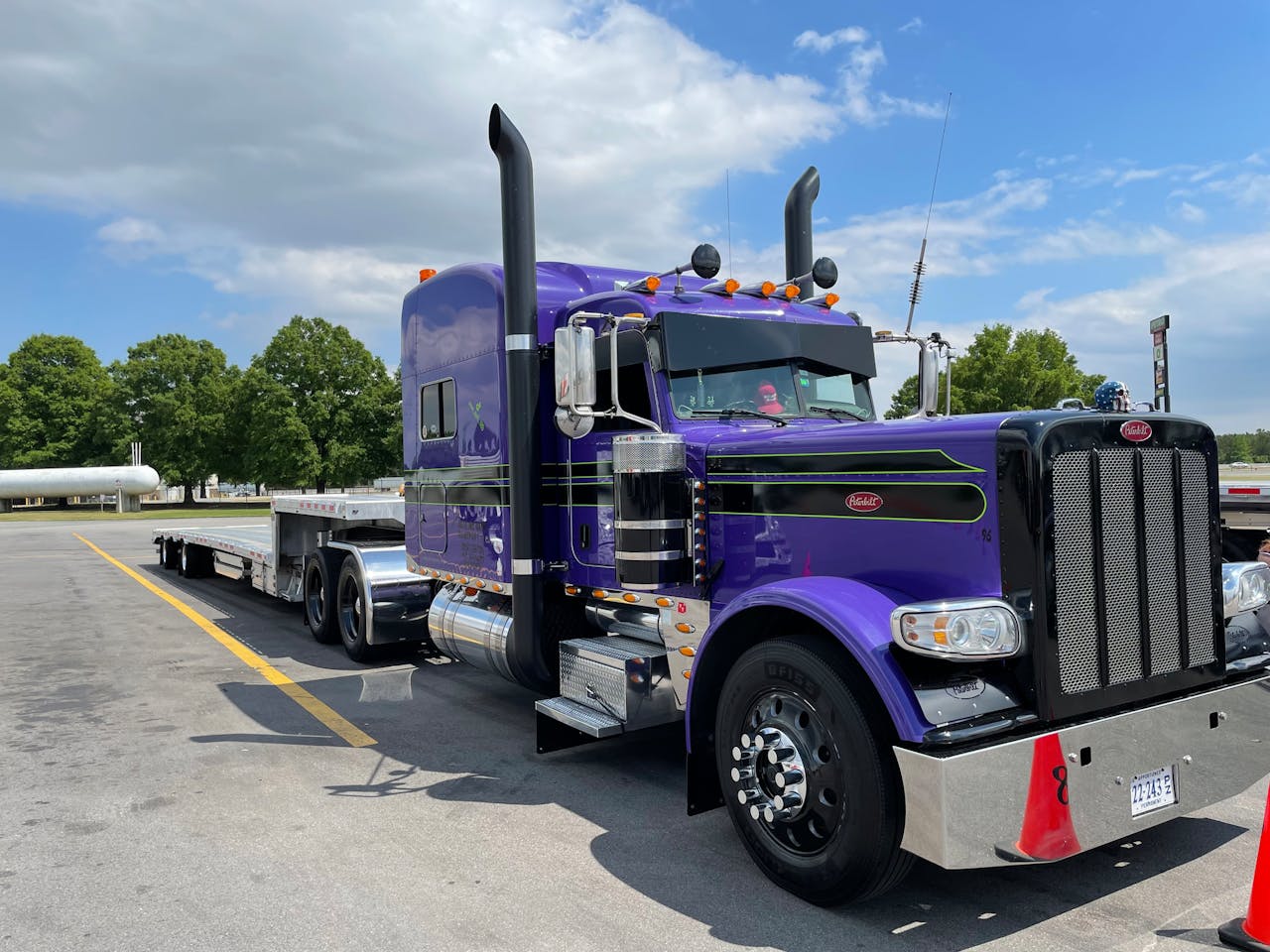 Trevor Hass' 2015 Peterbilt 389, "Baby Grape"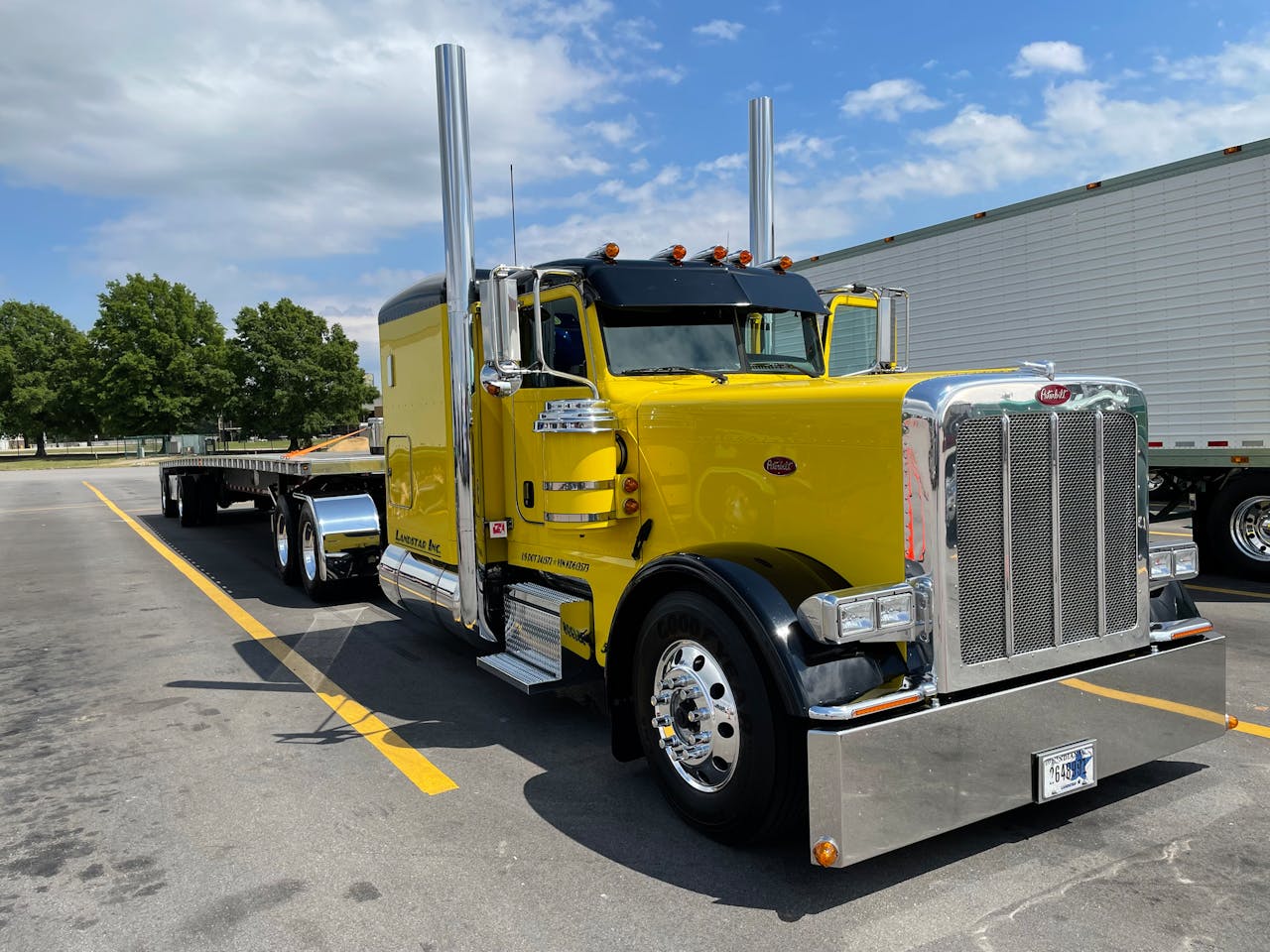 Steve Johnson's 2019 Peterbilt 389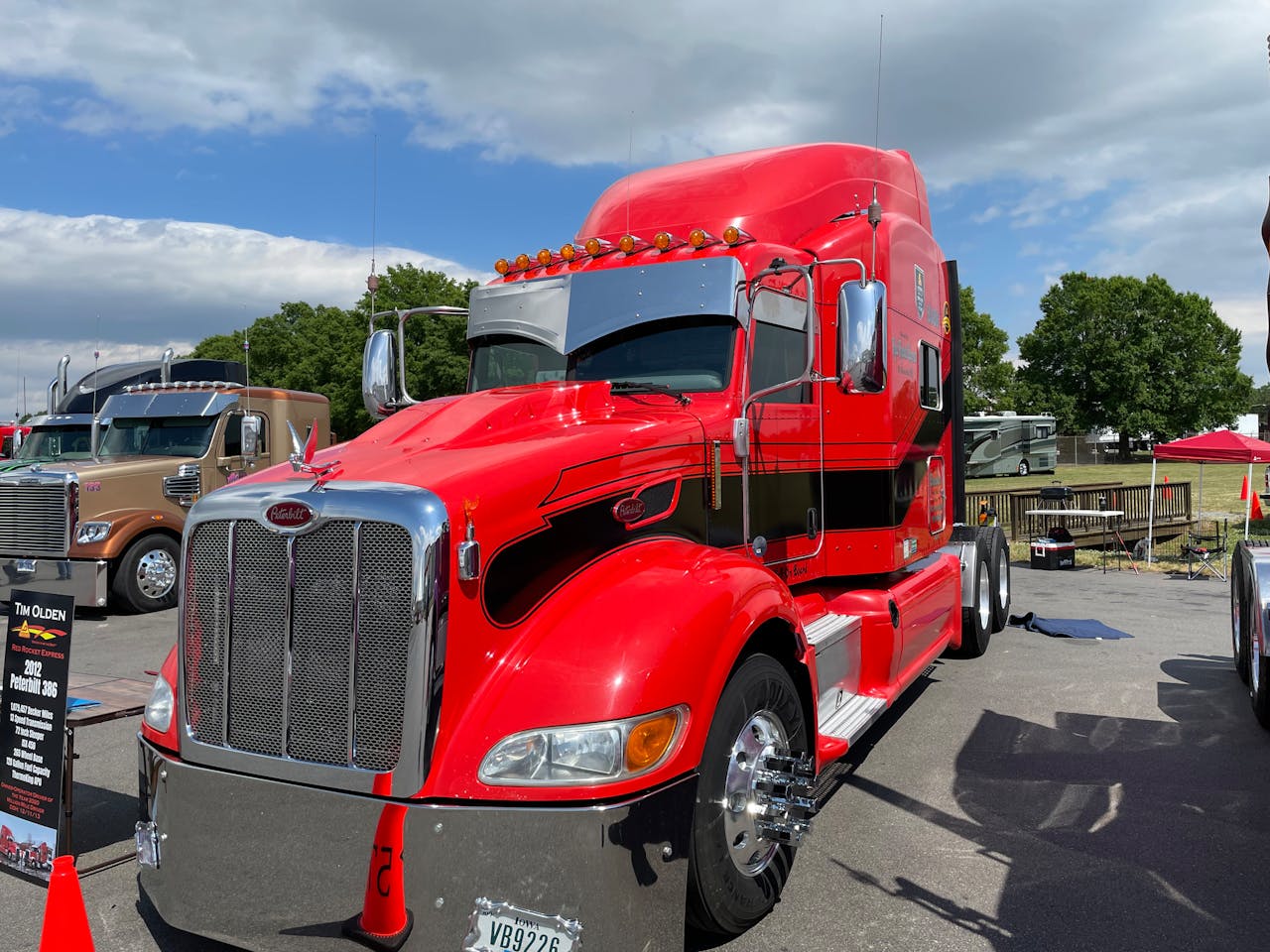 Tim Olden's 2012 Peterbilt 386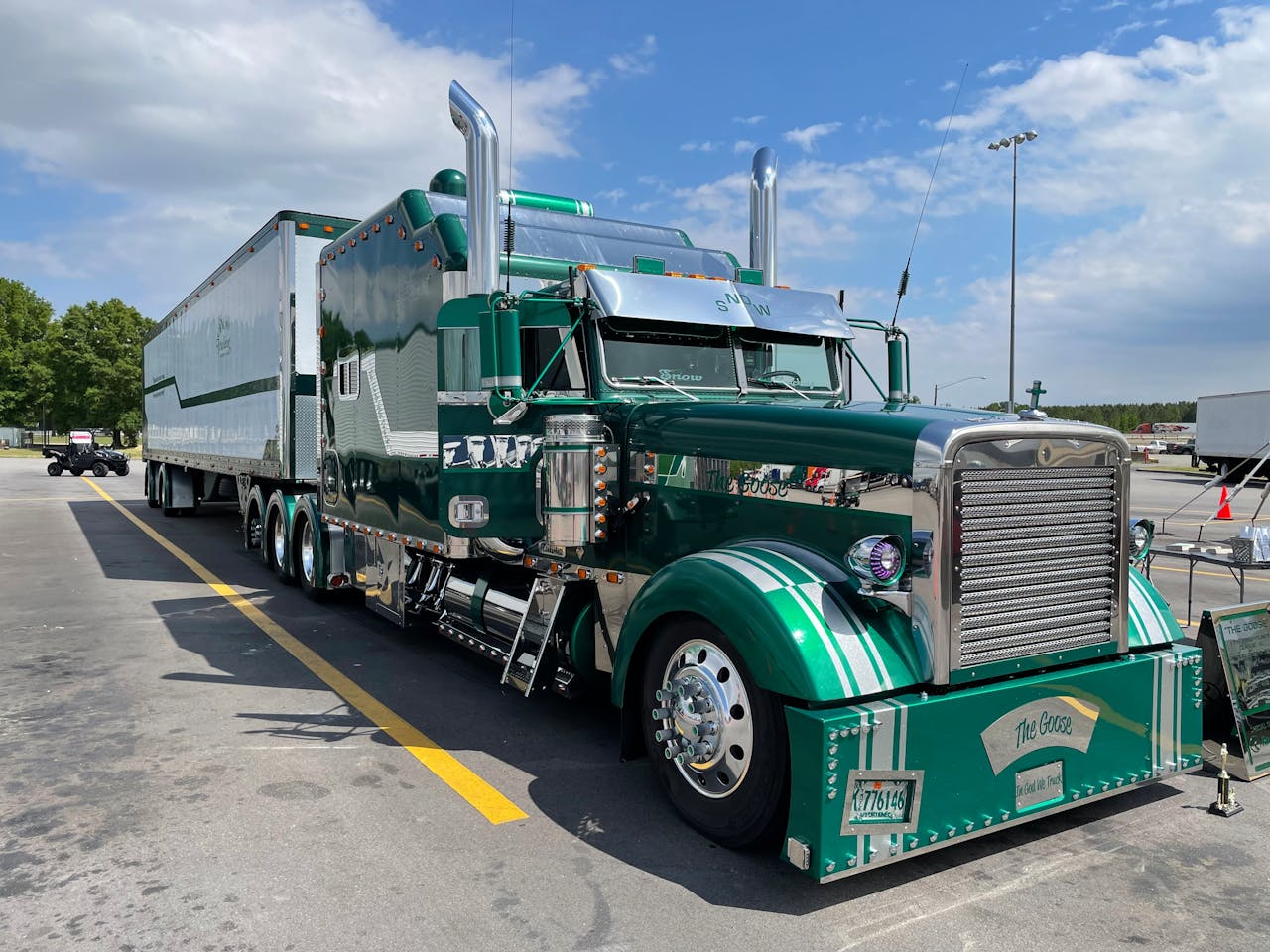 Daniel and Phyllis Snow's 1996 Freightliner Classic XL, "The Goose"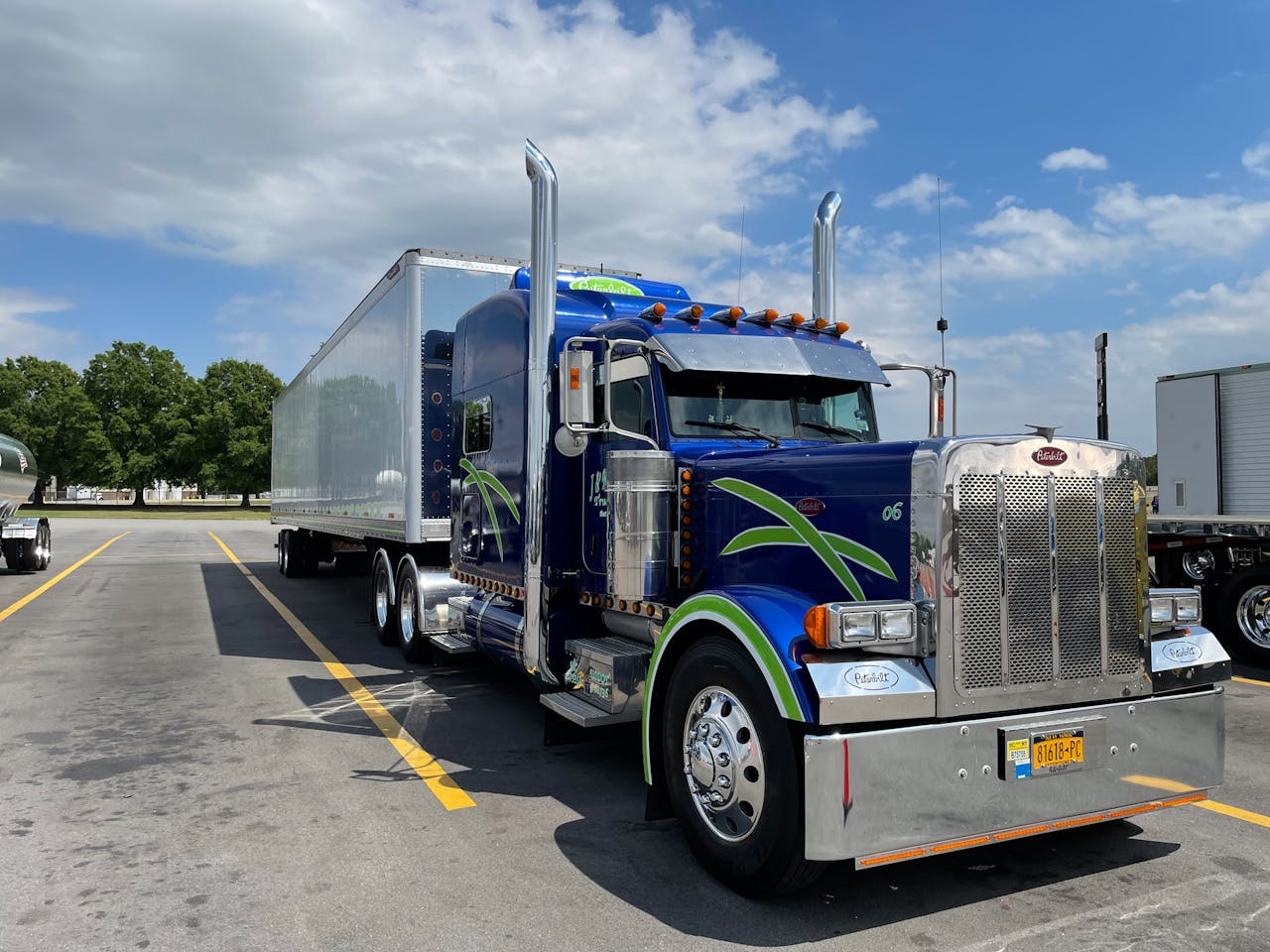 Jeff and Nancy Walters' 2006 Peterbilt 379

[Related: Faces of Wildwood: The Kid, the Old Pro and the Builder at the 75 Chrome Shop Truck Show]