Forrest, Illinois-based Dave Marti showed his newest rig, a 2020 Peterbilt 389 glider, at the Shell Rotella SuperRigs working truck show in Hampshire, Illinois, at the end of July.
The truck features a number of custom touches, including the Convoy-inspired duck hood ornament adorned with a Chicago Cubs cap that has appeared on previous trucks of Marti's.
This rig sports a Cat 3406 with a 13-speed and 3:36 rears. Marti says he wanted to make sure he bought a glider kit before they're no longer being made due to emissions regulations. 
"This is one of the last [gliders], but they hold up well, we can work on them still without a computer most of the time, and we have really good luck with them," he says.
Marti's fleet of eight trucks includes five glider kits and three older trucks. Like other trucks in his fleet, Marti stuck with the garnet red paint coupled with gray with a brownstone tint. He went a different direction with the striping on this truck, however, to differentiate it from other trucks in the fleet.
Among upgrades to the truck include light bars on the side, custom battery box covers, WTI rear fenders, 20-inch bumper on the front and more. Inside the truck, he added some paint and other touches, but he didn't add too much because of how much his drivers are in and out of the truck daily.
Marti hauls petroleum products in the Midwest for Casey's and Love's. 
[Related: Five owner-operators, five forecasts for business growth, maintenance, alt-powertrain adoption]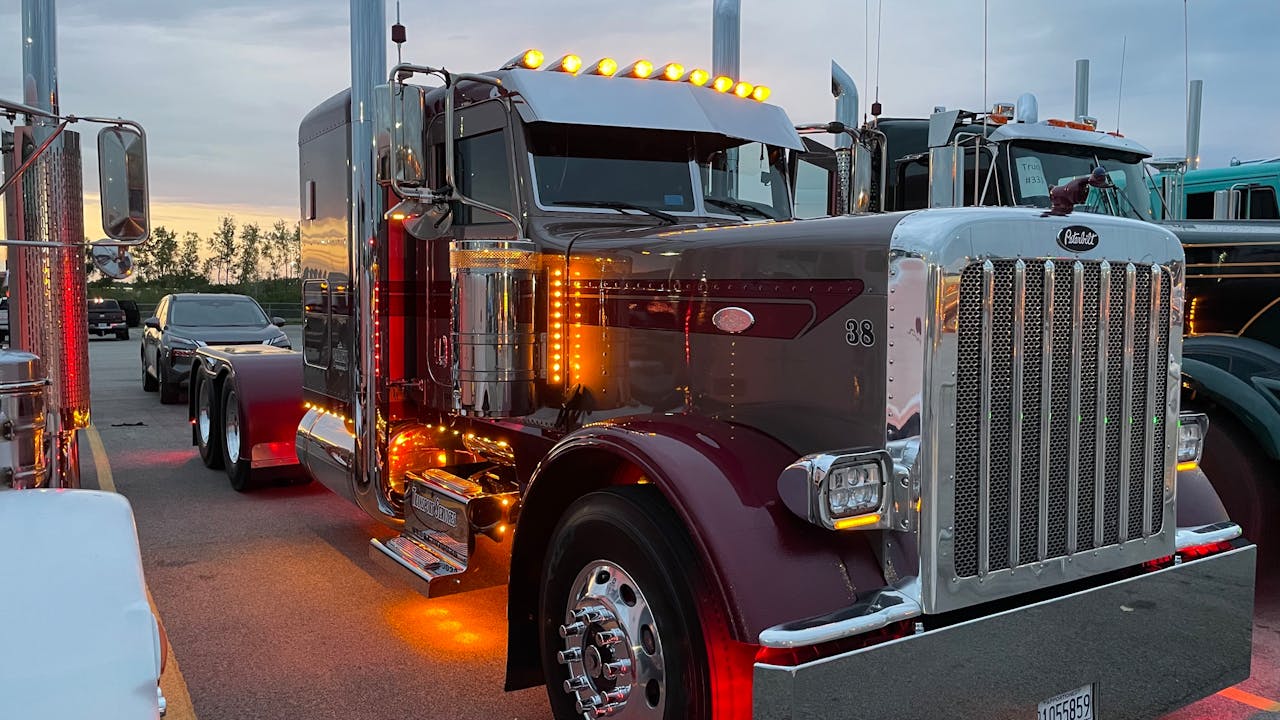 Dave Marti's 2020 Peterbilt 389 glider is used to haul petroleum products around the Midwest.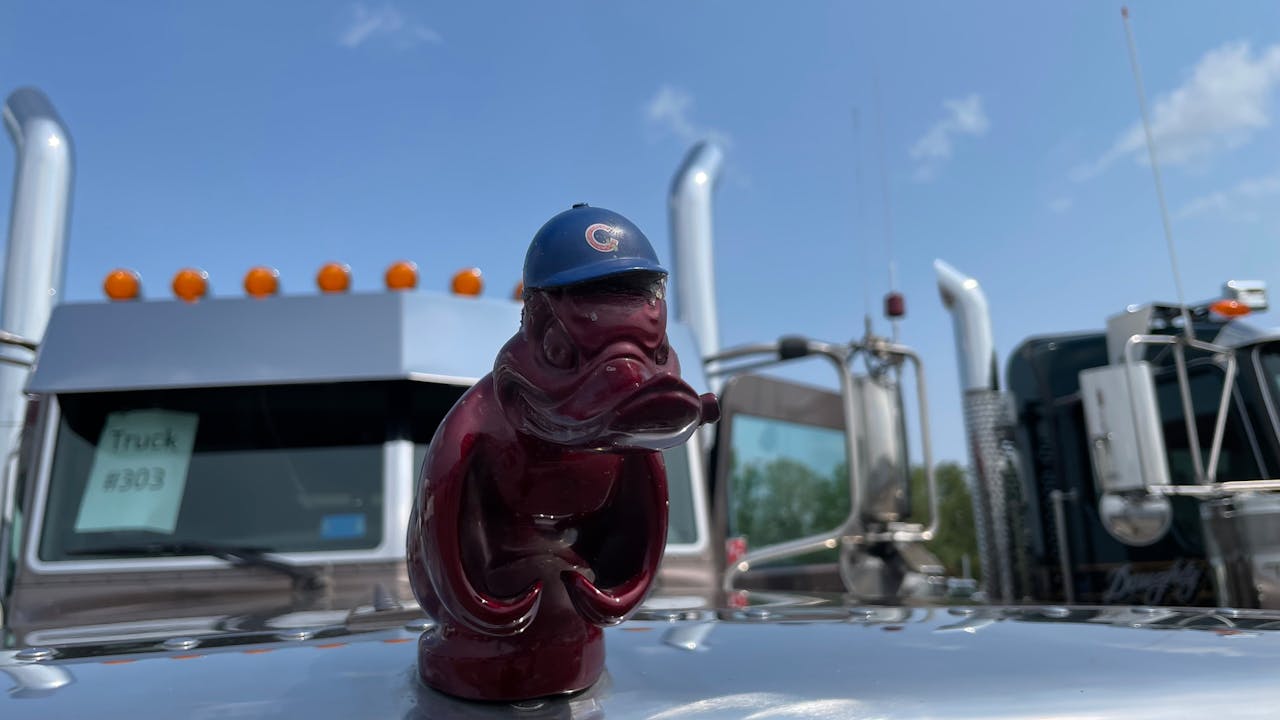 Marti says he's taken some heat this year for having the Chicago Cubs hat on his duck hood ornament with the team struggling, "but we'll be back some day," he says.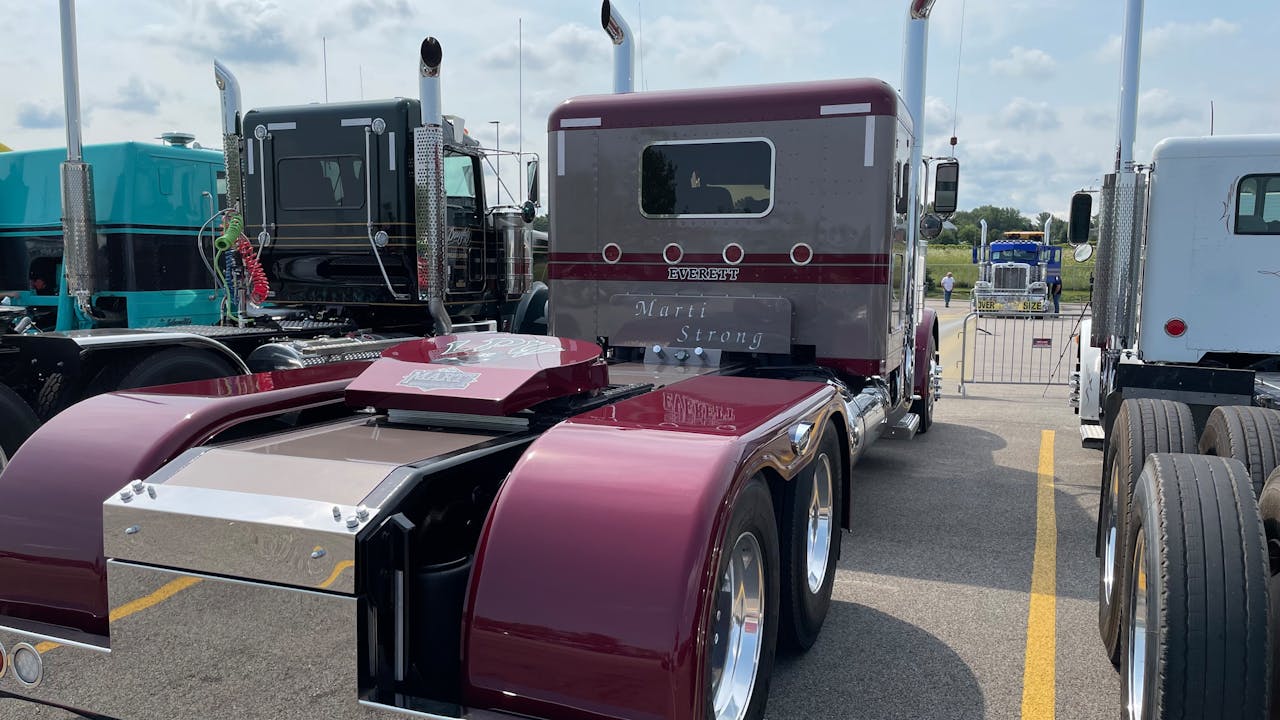 The truck features custom rear fenders, a custom deck plate and more.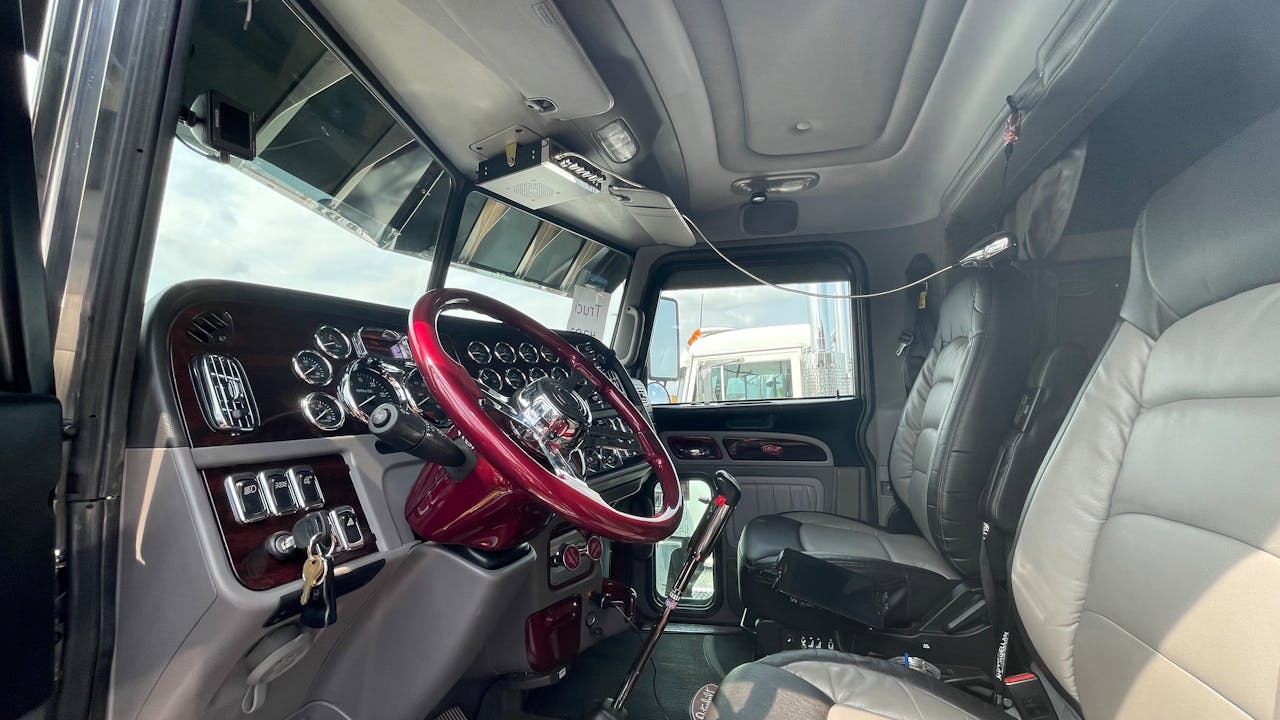 Marti adds paint and other minor touches to the interior of his trucks, but he doesn't go all out because of the nature of fuel hauling, with his drivers getting having three to four stops a day.