Henry Timblin bought this 1982 Peterbilt 362 new in '82. After he passed away in 1991, the truck was sold and passed through two other owners before the Timblin family found it for sale again about a decade ago and brought it back into the family.
T.J. Timblin, Henry's grandson, showed the truck at the Shell Rotella SuperRigs working truck show in Branson, Missouri, last month, where the truck placed third in the Classic division. The rig is appropriately named "Back Home."
"When we found out the guy that bought it from the guy that bought it from us wanted to get rid of it, we jumped on it right away and went and picked it up and brought it back," he said. "It's just back home where it should be."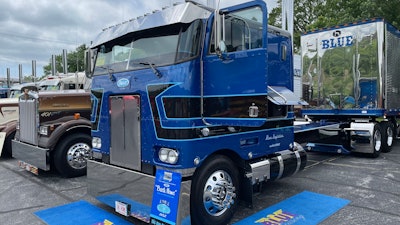 The rebuild including putting the truck on jack stands in Blue Leasing's shop and replacing the frame rails and drilling the new ones out for a low air leaf Peterbilt. Everything on the truck that's not chrome was painted, as well.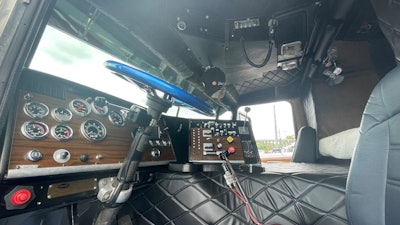 The truck's Bahama Blue with black striping paint scheme is a signature of Blue Leasing's 25-truck fleet.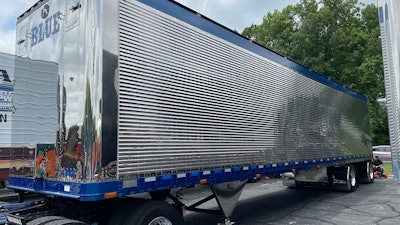 The 362 is powered by a 400-hp Big Cam Cummins with a 13 speed, and it sits on a 300-inch wheelbase.
Timblin said the truck works occasionally, but never in the harsh Wisconsin winters. Blue Leasing runs 25 trucks and 35 trailers ranging from vans and reefers to step decks and dumps.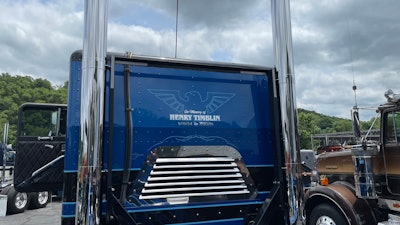 ---
For more video work and custom-equipment features delivered to your email inbox, subscribe to Overdrive's weekly Custom Rigs newsletter via this link.