Transcript
Omar and Ivan Aispuro, father and son, were in complete control of two of the three rigs their 3 Angels Transport company showed at the Second Annual A.J. Soza Memorial Truck Show in Merced, California, this past June: Omar's 2016 Kenworth W900L and Ivan's 2012 T660, the latter Ivan's principal moneymaker just for the past year or so since he got his CDL to haul intrastate in the family's reefer-hauling operation. (When we spoke to him in June, he wasn't yet 21.)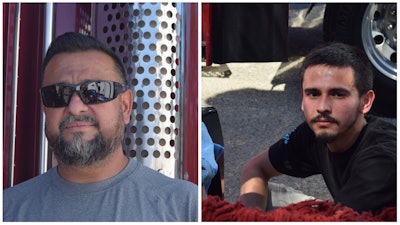 The family affair for the Madera, California-based small fleet at the show is featured in the video at the top, in which both men describe the origin of the company name, settled on years ago when Omar first went out trucking with his authority round about year 2006, just ahead of the Great Recession.
3 Angels is named for Omar's three children, Ivan and a sister and brother.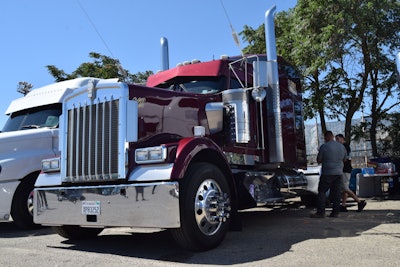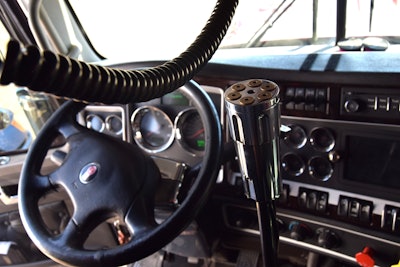 As noted, Ivan Aispuro showed the 2012 T660 in combination with its reefer trailer.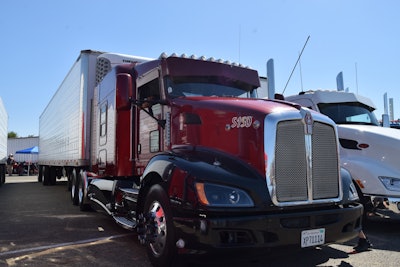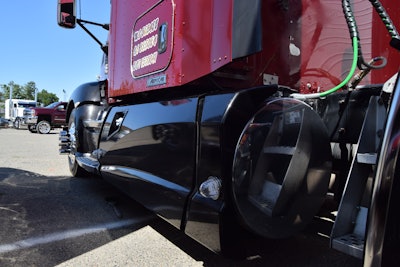 3 Angels also had another company truck at the show not covered in the video, the 2013 T800 shown below.
Transcript
Ivan: I'm Ivan Aispuro. I'm here with 3 Angels. We're here at the Soza Memorial Truck Show, and we're from Madera, California. That's my dad's company, and he named it after his three kids. We have my brother and my sister and that, that's pretty much how he named the company from there.
Omar: My name is Omar Aispuro, and the company name is 3 Angels Transport. I got three kids, so we decided to go with 3 Angels Transport. So that's what we got it down to. This is a 2016 W900L. I haven't really done a lot to it. You know, little bit here and there, a little bit of lights, polish, but trying to get it there, but it's little by little. We started back in 2006. That's when I bought my first truck.
It was '99 Freightliner Classic. That's where I first started and that's where it started going, and it was tough. Yeah. We've had our little ups and downs, but managed to get back up, and it's always been reefer. I have a lot of family that they do that, too. They've been working with reefer so that's how we decided to stick with that. We already knew what it was, what it looks like, so that's why we started doing it.
I had a '99 Kenworth W900, the same color and everything, and that was the 007 number. But ever since CARB came into California, couldn't get it licensed so I just got rid of it. That's why I got that [007 number on the] truck. I actually traded the 1999 for that trailer that Ivan has.
Ivan: Well, this is a T660, 2012. This truck just goes down south to LA and back up north.
That's pretty much what this truck does here. Since he got it, he put some fenders on, lights, chicken lights, underglow. Just bought stacks for it. But they're not ... he couldn't get them installed in time. I just got some watermelons for it for the interior. But I haven't set them up yet.
I've just got my license about to be a year, also. So ever since I've just been running in this truck, and here I am. First show. There's good days. There's bad days, but at the end of the day, I mean, you're smiling right through it and just waiting for the next day.