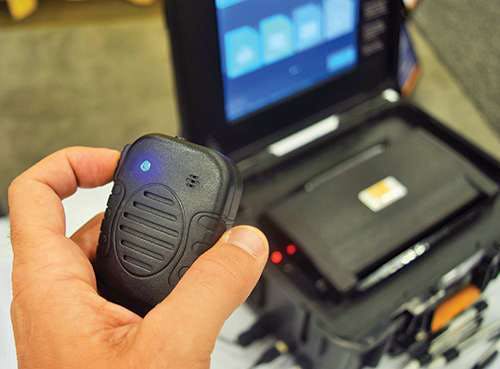 If you're an independent owner-operator with only one truck, you're likely to gravitate to a baseline-compliance electronic logging device without a lot of the bells and whistles that are available in fleet-management-focused systems.
Still, you can benefit from some additional functions such as IFTA data collection, making mileage tracking more automated and easily reportable. If you manage more than one truck or are poised for growth, simplified dispatch tools in some programs might help you scale your operation.
As you're making your decision, query any vendor about these issues:
SUPPORT.
The final rule specifies an eight-day timeframe for repairing/replacing a malfunctioning ELD. Does the provider stock the kind of hardware inventory to meet such a quick turnaround? How are replacements/repairs handled? Who's responsible for shipping charges?
For carriers needing more than eight days to replace any ELD, the rule also spelled out a process for requesting more time. It involves contacting your state's Federal Motor Carrier Safety Administration division office and making your case.
FMCSA REGISTRY.
Download the full ELD Buyers' Guide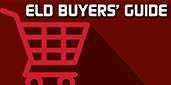 Click here to download the full version of the Overdrive ELD Buyers' Guide, updated with how your business can choose an ELD for your business.
The ELD rule requires using an ELD self-certified by the manufacturer as meeting the rule's specs and listed on FMCSA's ELD registry. Since our 2017 guides, most makers old and new to the market have certified. For any that haven't at this point, if they have no quick plan for certification, be skeptical of the ability to use the device beyond the end of 2019 without violation risk.
To postpone full ELD compliance for two years, if you were using prior-generation Automatic Onboard Recording Devices (AOBRDs) before Dec. 18, you can still use that software in your operation through Dec. 16, 2019. AOBRDs meet the fairly minimal requirements (compared to the ELD specs) of CFR 395.15 and grandfathered through that time.
Some providers, KeepTruckin and BigRoad among them, offer the option to run a device in AOBRD mode, which grants company back-office staff the ability to edit logs without driver approval. Also, that mode doesn't support the electronic data transfer options required of ELDs, among other differences.
To use an AOBRD through 2019, you must have installed it prior to the ELD enforcement deadline of Dec. 18, 2017.