Dunbar, Pa.-based JLE Industries was founded in 2010 to take advantage of the then-growing energy exploration ongoing in the Marcellus Shale region. After starting with a few trucks, it now owns 100 and employs 120 people. Following the fast growth, the company today serves both the oil and gas and construction industries.
It recently standardized its truck equipment to the Kenworth T880 with Paccar's MX-13 engine, unusual given the diversification inherent in the operation. JLE's T880s include numerous configuration, from tri-axle and six-axle dumps to tractors with 52-inch sleepers and a couple of daycabs.
"Downtime is not acceptable," says CEO Jason Adamsky. "Ultimately, the reason we went with the Kenworth T880 is reliability. The T880 is more practical and functional for what we're doing with the sloped hood and set-back steer axles."
The company also runs a Kenworth W900 as well as one of the 2015-introduced Icon 900 models.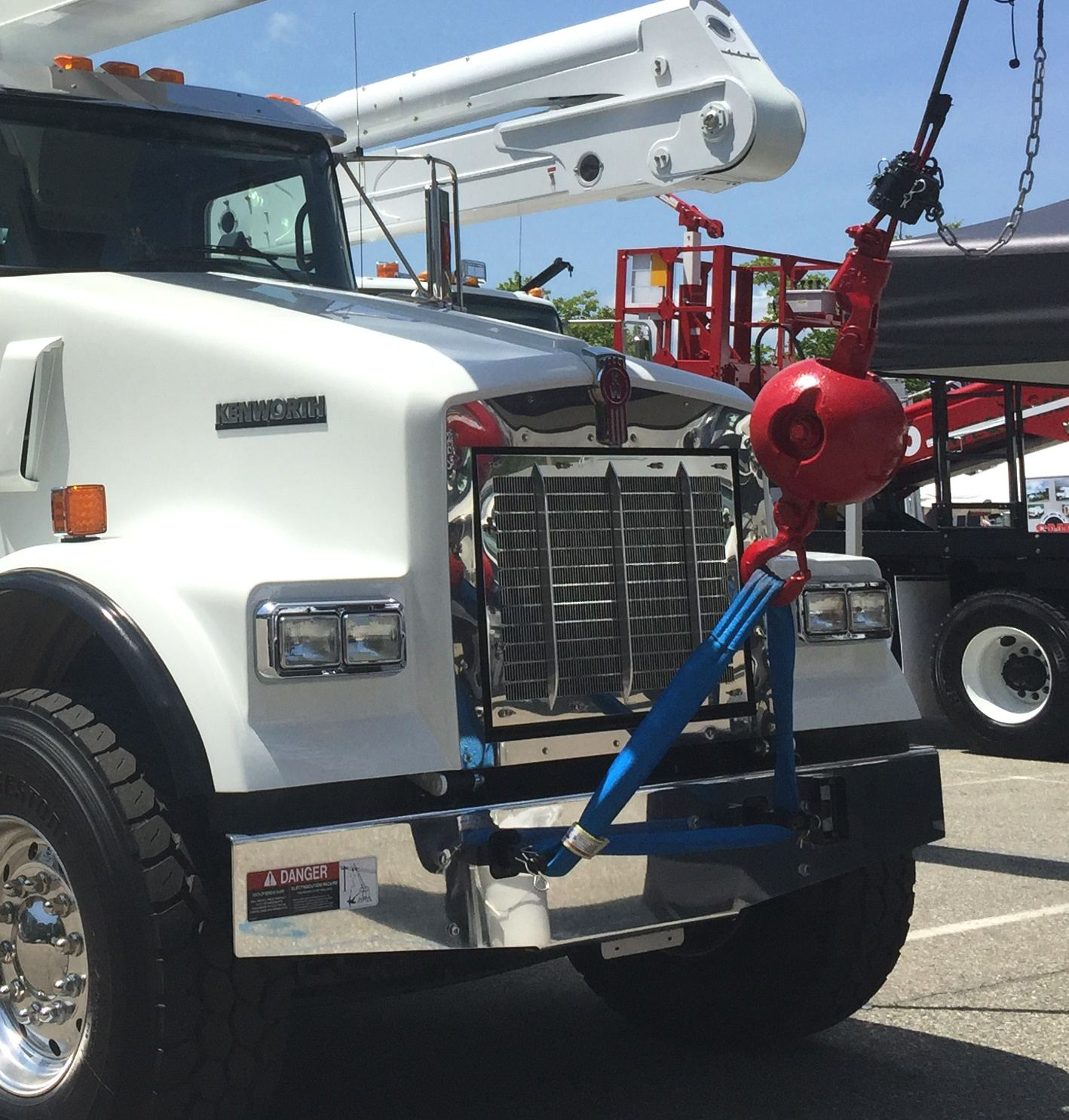 New options for Kenworth vocational models were announced late last year, including a fixed-grille option (pictured) for those running the W900S with the Paccar PX-9 engine in a set-forward front axle configuration. The option allows end users or body builders to utilize the front of the truck without impacting the ability to open the hood, useful for crane operators or those using the W900S as a vacuum truck. Among other options announced: 1) Allison's 4700 RDS 7-speed automatic transmission – with optional second "deep reverse" – can be ordered on the T880, T800, W900 and C500. 2) For the T880, a "box bumper" option in either steel or aluminum, featuring a tapered design, to allow for hood pivot clearance and more protection for the grille and headlight area.Adamsky cites numerous features providing great functionality for JLE drivers, such as "the power mirrors, especially in the dump trucks. When drivers are trying to pull out on some of these narrow roads at an awkward angle, they can touch the power mirror button and get a much better view of what's going on around them."
Currently, Kenworth says, JLE has been taking about 10 new trucks a month from an order of 70.
As the company grows, Adamsky says, it'll expand further across the country, specifically toward energy, oil and gas, as well as infrastructure work: highways, roads and bridges. Read more about them at this link.