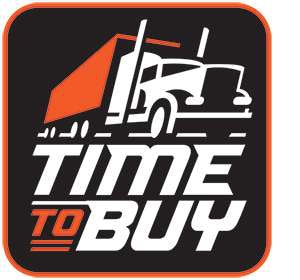 The used truck market for owner-operators is looking good: Prices are down thanks to inventory surplus, and credit is cheaper than it has been in recent years.
"For single owner-operators or small-fleet owners, money is very prevalent," says Matt Manero, owner of Carrollton, Texas-based Commercial Fleet Financing. "Rates are still very low, and there are a lot of players in the space."
Interest rates are about 1 percent point lower than they were six or seven years ago and 2 to 3 points lower than about a decade ago. Manero says that's because the cost for finance companies to borrow money has gone down. Also, the competition from lenders entering the market in recent years is keeping rates low.
For drivers with decent credit scores, interest rates on a used truck can fall between 6 and 14 percent. Manero says rates bottomed out in mid-2016, have increased about 1 percentage point since and should remain relatively low for two to three years.
Lenders are more comfortable financing a truck that is less than five years old, but in certain circumstances, loans still will be made for older trucks.
Be prepared to show the lender copies of recent years' tax returns, which sometimes are requested, as well as the last three months of bank statements, which almost always are required. Also know your credit scores, and ensure that they aren't based on bad information.
"If you see something on your credit and don't know what it is, reach out to someone to help you understand," says Tina Werle, credit manager for Capital Lending.
Manero says the credit score's "magic number" for getting a low interest rate is 700 or higher. With a score below 640, he says, "you can still get a loan, but you'll get punished on it. It could put someone in a situation where they can't be profitable." For many owner-operators, the "sweet spot" for truck payments is $1,500 and below, he says.
Because a truck purchase is a commercial deal, rates are higher than consumer loans. Even though your credit rating might be unchanged, you're likely to get a higher rate on your truck loan than what you got on your last car or pickup truck.
Your truck's intended use also affects the interest rate. Werle says an owner-operator buying a daycab for regional runs will see a better rate than an over-the-road buyer because wear on the truck will be lower, reducing the lender's risk.
Credit score and length of experience affect maximum loan terms. With newer used trucks, most loans are 36 to 48 months. Werle says owner-operators with good credit could get a 2015 or 2016 truck with a 60-month loan.
For buyers interested in an older truck to avoid post-2007 emissions standards, lenders favor terms as short as 24 months. "At that point, it's a matter of whether or not the owner-operator can handle that payment when compared to a newer used truck over a longer term," Manero says.
Werle says pre-2007 trucks are "getting long in the tooth and more expensive to finance," but lenders will finance them for stronger applicants.
John Cosgrove, operations manager for CAG Truck Capital, says his company will consider financing just about anything.
"If a guy wants to buy a pre-emissions truck that's 10 years old and he has a background as a mechanic, the old truck isn't as much of a risk to us," Cosgrove says. "That driver will be able to handle some of the maintenance that others may not, helping ensure the truck can stay on the road longer."
Many lenders require owner-operators to be in business for two years before financing equipment for them. For first-time buyers, expect a 20 percent down-payment requirement, Werle says.
Loans are available to new owner-operators without any time in business, but usually at shorter terms and higher rates. Werle says repossessions have been "up significantly" for owner-operators over the last 18 months, so lenders are scrutinizing deals more closely.
If you can't get approved for a loan to buy a particular model, don't get discouraged. "We want to put owner-operators in a situation so they can buy their dream truck," Werle says. "We do our best to get them in a truck right away to build equity, and then they can trade that truck in a couple years and upgrade."
Banks are one option for borrowing but generally are more reluctant because over-the-road trucks aren't a good risk to take. But if you've been working with the same bank for a long time and have a good relationship with a loan officer, it's worth a try if you have good credit.
Another option is captive lending institutions, which are owned by equipment manufacturers. Because they are in the business of selling trucks, they're more likely to lend to new owner-operators.
Commercial lending institutions such as CAG Truck Capital and Commercial Fleet Financing are not necessarily affiliated with manufacturers, but certain ones cater to the trucking industry.
Finally, used truck dealers sometimes have lending arms of their own, outside of the manufacturer's captive finance arm. Capital Lending is part of The Larsen Group, a group of Peterbilt dealerships primarily in the central United States.