Trucking news and briefs for Thursday, July 28, 2022:
Used truck sales prices, miles and age all up through first half of 2022
The Class 8 used truck market in June saw an increase in sales, along with average price, miles and age, according to the latest release of the State of the Industry: U.S. Classes 3-8 Used Trucks, published by ACT Research.
Used Class 8 retail volumes (same dealer sales) were 1% higher month-over-month. Longer term, volumes were down 44% compared to the same period a year ago and were 34% lower year-to-date.
Average prices and miles were down 6% and 1%, respectively, in June compared to May, but average age rose 5% month-over-month. Longer term, the average price was higher than June 2021 and year-to-date, as were average miles and age, with prices up 74% year-to-date in June, average miles 3% higher compared to the first six months of 2021, and average age 6% older for the same time period.
"Same dealer retail sales of used Class 8 trucks held almost steady in June," said Steve Tam, Vice President at ACT Research. "The gain is smaller than expected, at least as far as typical seasonality is concerned. Normally, volumes are about 5% larger in June, relative to May. In the grand scheme, June sales are very average, meaning almost no seasonal adjustment is necessary to account for buying habits and/or patterns."
Tam added that economic concerns are playing heavily in the used truck market.
"As the economy and freight begin to cool from their torrid pace over the past two years, it is logical and expected to see demand for commercial vehicles, both new and used, slow," he said. "However, demand is not all about what is happening today. As new and used truck buyers were denied access to equipment because of the supply-chain crunch, they were forced to extend their trade cycles and age their fleets.
"While this is a short-term tactic, it is a situation that needs to be rectified. It is that replacement of older trucks that will sustain the industry through the trough of the current cycle."
[Related: The search for a good used truck: Inflation putting community college CDL program out of reach]
New firm offering one-way cargo insurance
A new spot-cargo "insurtech" firm, launched just this week, aims for one-way, spot-cargo insurance for freight.
MiKargo247.com provides motor carriers, freight brokers and 3PLs with access cargo insurance on a per-trip basis. Coverage is all-risk, providing far broader coverage than standard cargo insurance, the company said, with claim support from an office in Schaumburg, Illinois.
Additional features, according to the company, include:
Quotes in 10 seconds; binding coverage in 90 seconds
Access to commodities typically excluded by other cargo policies
No sign-up or subscription
No more waiting for agent or underwriter approval
"We developed MiKargo247.com to fill a dangerous hole in the market," said Michele McGinnis, co-founder and CEO of MiKargo247.com. "It's estimated that over 60% of cargo on the road goes uninsured daily, racking up $15+ billion worth of damages that cannot be recouped. With MiKargo, not only are shippers and freight brokers protected with an all-risk policy if something goes wrong, but the truckers can now haul previously uninsurable loads, ultimately making them more money."
Underwritten by Roanoke Insurance Group with underwriting authority provided by Munich Re Syndicate Ltd. -- Syndicate 457 at Lloyd's of London, MiKargo247 offers insurance coverage up to $1 million per load in the U.S. and Canada.
[Related: What to do when a broker withholds payment after a cargo claim]
Driver named Highway Angel for rescuing crash victims, extinguishing fires
The Truckload Carriers Association (TCA) has named truck driver Kyle Uhrich from Covington, Washington, a Highway Angel for rescuing several injured crash victims from their burning vehicles and extinguishing the fires, amid live ammunition exploding. Uhrich drives for Trans-System, Inc., based in Spokane, Washington.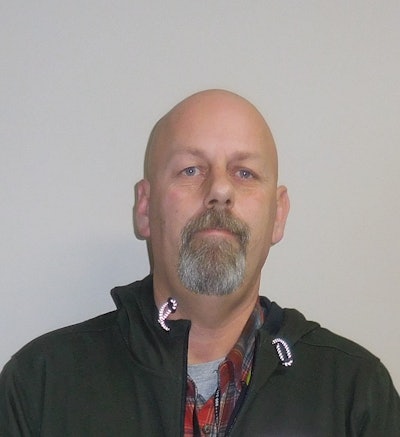 On June 15, around 2:45 p.m. in Walla Walla County, Washington, near Wallula Junction, Uhrich was stopped at the intersection of Dodd Road at Highway 12. He witnessed a pickup truck pulling a utility trailer with an industrial mower slam into the back of a tractor-trailer and catch fire.
"I was literally already on my way out the door with the fire extinguisher in hand," Uhrich said, when another pickup truck slammed into the back of the first crashed pickup truck.
Uhrich said the driver of the first pickup was able to exit his vehicle with hand and face injuries. Uhrich guided this injured driver to the side of the road away from the burning truck.
"That's when I realized that the other car that had hit was also on fire," Uhrich said, so he used his fire extinguisher to extinguish both fires.
The driver of the second crashed vehicle, however, suffered significant injuries -- both he and his passenger were thrown from the vehicle. Uhrich used the rest of his fire extinguisher to subdue flames near the second vehicle so he could get to the victims.
"I pulled him away from the vehicle," he said. "I had to put him down because he was slippery because he was just covered in blood and I had to duck. There was ammunition in the car -- as it caught fire they were popping off in the car."
Why take such risks to help these drivers? "You live by a code -- you're taught to preserve life," said Uhrich, sharing that this wasn't "his first rodeo." Receiving medical training in the Norwegian Army when he was younger, he knows trucking can be dangerous and accidents happen.
"It's not a matter of if, it's a matter of when," he said.
TCA presented him with a certificate, patches, lapel pin, and truck decals. Trans-System also received a letter acknowledging him as a Highway Angel.