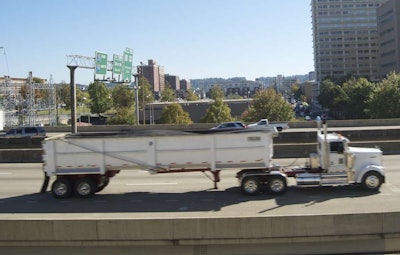 Though taken from fleet executive responses and geared toward the same group, an annual study released this week shows regulations and programs of the Federal Motor Carrier Safety Administration — namely, hours of service rules and CSA — draw the most concern from carriers.
What's the top issue for you and your operation? Drop a comment below to tell us.
The American Transportation Research Institute, the research arm of the American Trucking Associations, unveiled its 10 Top Industry Issues list this week, along with methods carriers plan to pursue to deal with them or combat them.
Hours of service rules, which saw even more restrictions go into effect July 1, topped the list. The Federal Motor Carrier Safety Administration's Compliance, Safety, Accountability program ranked second among carrier concerns.
To deal with hours of service rule changes, carriers said in the report the industry could pursue the following:
"Quantify the impacts" of the new hours rules on operations, productivity and safety
Looking for innovate and flexible strategies for managing fatigue than prescriptive hours rules
Advocating for increased flexibility in the current sleeper berth provision
To make CSA easier to deal with, the report offered the following:
Continue to seek crash accountability in the agency's scoring methods so carriers and drivers aren't dinged for accidents they had no fault in

Utilize Inspector General and Government Accountability Office reports to force FMCSA's hand on fixing the flawed CSA scoring system
Show the impact that the disparity in state enforcement has on CSA scores
Here's the full list from ATRI on top carrier concerns:
1. Hours-of-service
2. CSA

3. Driver shortage

4. Economy

5. Electronic logging device mandate

6. Truck parking

7. Driver retention

8. Fuel supply/fuel prices
9. Infrastructure/congestion/funding
10. Driver health and wellness