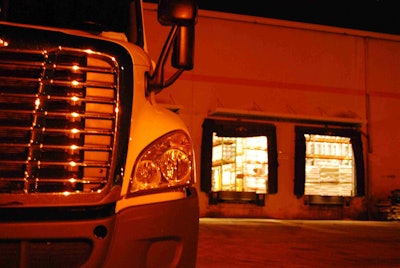 The American Transportation Research Institute announced this week it's looking for input from truck operators on the impacts of the current hours of service rule and about detention time for two separate studies it's working on.
ATRI, the research arm of the American Trucking Associations, will use the feedback on hours of service for its third study on the hours rule implemented last July. It's a follow-up report to its report released in November, which said that more than 65 percent of drivers surveyed had reported loss of pay, with more than 50 percent reporting a pay loss of 5 percent or more.
ATRI's November report also said driver pay as a whole could see a $3.9 billion hit due to the hours rule.
The detention time survey "seeks to evaluate the impact that shippers and receivers may have on truck drivers' safety, productivity and hours-of-service compliance," ATRI says. The study also will use an ATRI truck position database to model delays drivers may face and the impact on travel times at major distribution points in the U.S., ATRI says.
Click here to take the hours of service survey.
Click here to take the detention time survey.
Responses to both surveys are confidential, ATRI says.