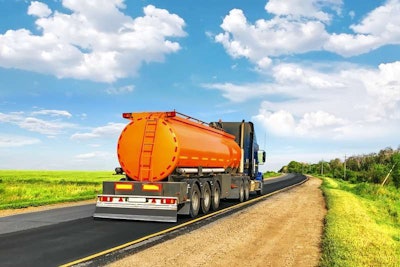 The Federal Motor Carrier Safety Administration has cancelled the Congressionally implemented hours of service waivers for propane haulers and home heating fuel haulers in 31 of the 36 states where exemptions were granted. The waiver expirations are effective immediately, FMCSA says.
In a Federal Register notice published April 10, the agency said the only six states where the waivers remain are: Illinois, Maryland, Minnesota, North Carolina, Pennsylvania and Virginia.
All others have been rescinded.
FMCSA began granting regional exemptions in January in response to a near-nationwide propane shortage caused by severe winter weather and other factors. The National Propane Gas Association requested the exemptions, and the agency granted exemptions to propane and home heating fuel haulers in 37 states.
Congress then took up the cause — citing FMCSA's ability to pass only 30-day extensions of the waivers at a time — and passed the Home Heating Emergency Assistance Through Transportation Act, which was signed by the president March 21.
The law extended the waivers in the 36 states and the District of Columbia to May 31, but Secretary of Transportation Anthony Foxx was directed by the bill to work with state governors to determine when the waivers were no longer needed and to cancel them if that became so.
Thirty states and D.C. told the agency they no longer have a propane shortage and no longer need the exemptions, following inquiries from FMCSA.
Governors in the states where the exemptions will continue said their states' fuel supplies are still below normal.