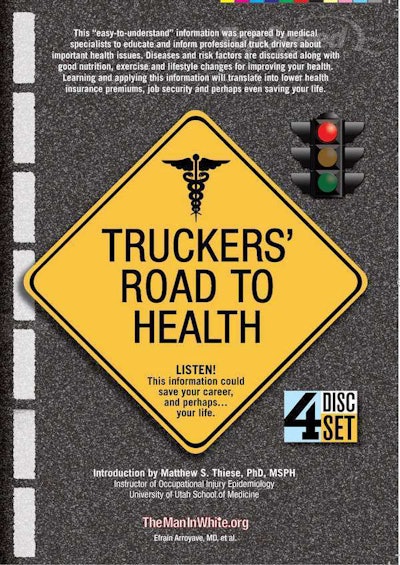 The audiobook "Truckers' Road To Health," available on iTunes, Audible.com, Amazon.com and other audiobook websites, is an educational health tool promoted by TheManInWhite.org. The audiobook teaches truckers about various health topics in order to help keep them informed and healthy.
Topics in the book include sinusitis, sleep apnea, DOT requirements, back problems in truckers, exercising on the road and stress management. The audiobook has 22 chapters, each covering a different health topic, written by several different medical professionals and other consultants and contributors.
Originally in a four-CD format, the audiobook is now available only as a file, which can be downloaded to smartphones, iPads, tablets and computers. The company's website offers the audiobook for $23.85, but it is free with a 30-day trial membership to Audible.com.
For more information on the audiobook, visit TheManInWhite.org.