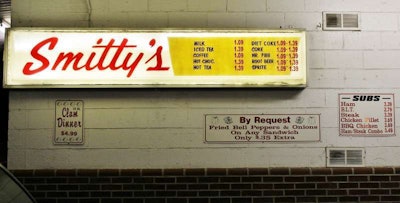 The Hampton Roads area of Virginia is a hotbed of historical activity. From pilgrims to Redbeard, the Tidewater area has been host to some of the most important history in the United States. It only seems fitting they should also have the best chili-cheese footlong.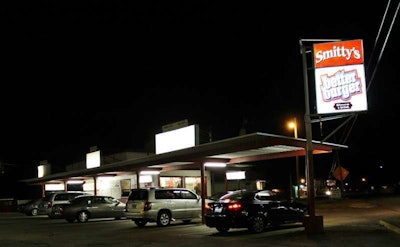 Smitty's Better Burger is a truly old-fashioned drive-in that hasn't changed much since the Smith family opened it in 1956. Located at 1313 N. King Street in Hampton proper, there is adequate parking for bobtail and they will serve big trucks, as long as you're able to park without blocking their lot. If you happen to be delivering at Langley Air Force Base, Smitty's is less than a mile from the King Street gate. It's not hard to find — just ask the locals.
The menu consists of the things you would expect to find at a drive-in: Burgers, fries, onion rings, chili. We lived within walking distance of Smitty's for almost two years, and I've tried just about everything on the menu. It's all good, but the chili-cheese footlong is the be-all, end-all. The Smith family has a closely guarded chili secret that hasn't changed since 1956 and makes it possibly the most beautifully delicious manna on Earth.
The philosophy is simple at Smitty's. Serve the customer good food at a good price. The hamburgers are still handmade and you can get them stacked as high as you'd like. I believe the record for a stack is five at the moment. No meal is complete without tater tots or french fries, and you simply must top everything off with an order of fried apple stix. They also make their own coleslaw, so if you're a fan, try it.
Smitty's is the ultimate in family-owned nostalgia. Oldies music is piped through metal outdoor speakers and some of the signage on the building has been there since the beginning. Most of the employees are either related to the Smiths or have been working for them for many years. If you want a really good meal, from really nice people in a really cool place at a really good price, I'd really recommend Smitty's in Hampton.