The Real Women in Trucking group's long-running, annual Queen of the Road award program began accepting nominations for 2023 late last year. Now, RWIT has put a bevy of nominees' stories up for the public, highlighting the variety of achievements of semi-finalists in three separate categories:
Queen of the Road, for overall excellence with an emphasis on women dedicated to "paying it forward ..., who 'give back' by serving others with loyal dedication and courtesy, setting an example to future generations of women entering trucking," RWIT noted. And, new to the program this year are the following two categories:
Trainer of the Year, recognizing the influence of women in training roles throughout trucking; and
Rookie of the Year, for professional operators with at least six months' and up to a year's experience.
Importantly, the organization strives to take public-personality influence, such as the case may be, out of the competition by keeping each operator's story anonymous on the public-vote page, where you can read all the individual stories and cast your vote for the winner in each category through March 7.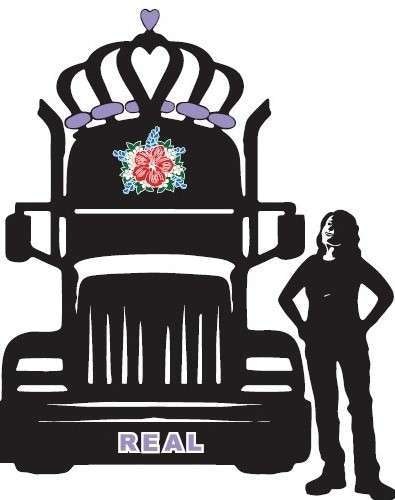 RWIT President Desiree Wood noted the organization's booth in the North Lobby at the Mid-America Trucking Show next month -- booth #40577 -- will serve as backdrop for an awards presentation Friday, March 31, at 2:30 p.m. local time. It's also a chance to expand on what Wood feels has been perhaps the biggest result for the program, now in its sixth year -- a strengthening sense of community among honored operators and other professional drivers all around, with new personal relationships formed. "That in itself is the payback," for all the work put into the program, she said.
[Related: FMCSA's female trucking board aims at biggest issues]
Six finalists among nominees for the overall Queen of the Road award range in experience from eight years hauling to nearly four decades, from an operator who's just about done it all, including back-office load management work as well as decades driving, to an owner-op whose CB handle is "Hurricane Bunny" and whose renewed health and wellness focus in tandem with an efficient business led to losing 50 pounds with health diligence -- among many others.
Four finalists for Trainer of the Year include a teaming owner-operator who's also a CDL instructor in a local college program, likewise a woman who originally found trucking as a refuge from an abusive home situation and who now leads her own training academy, among others.
A final likewise four Rookie of the Year nominees illustrate the growing presence of women among new professional drivers and owners in trucking. Among these relative newbie finalists are a smooth-bore tank hauler, a flatbedder, an aspiring owner-operator and a professional who hopes one day to do niche oversize work -- "windmill parts, homes, and military equipment" and more.
Readers can peruse the wide diversity of entries and cast their votes via this link.
"We want mostly to draw attention to the fact that there are incredible drivers that do a lot more than just drive," Wood said. At the MATS presentation, Wood will also present the program's annual Trailblazer award, reserved for one among the many nominees that RWIT feels "really should get some spotlight, but who doesn't necessarily get the votes."
"It's hard to pick, it really is," said Wood. "There are so many people leaving a legacy that a lot of people don't know about. We don't want them to be forgotten, and we also want them to be seen for what they're doing and what they've done."
The nomination period for Overdrive's own recognition program open to owner-operators leased or with authority, with up to three trucks, remains open. Enter yourself or another deserving owner via the link below: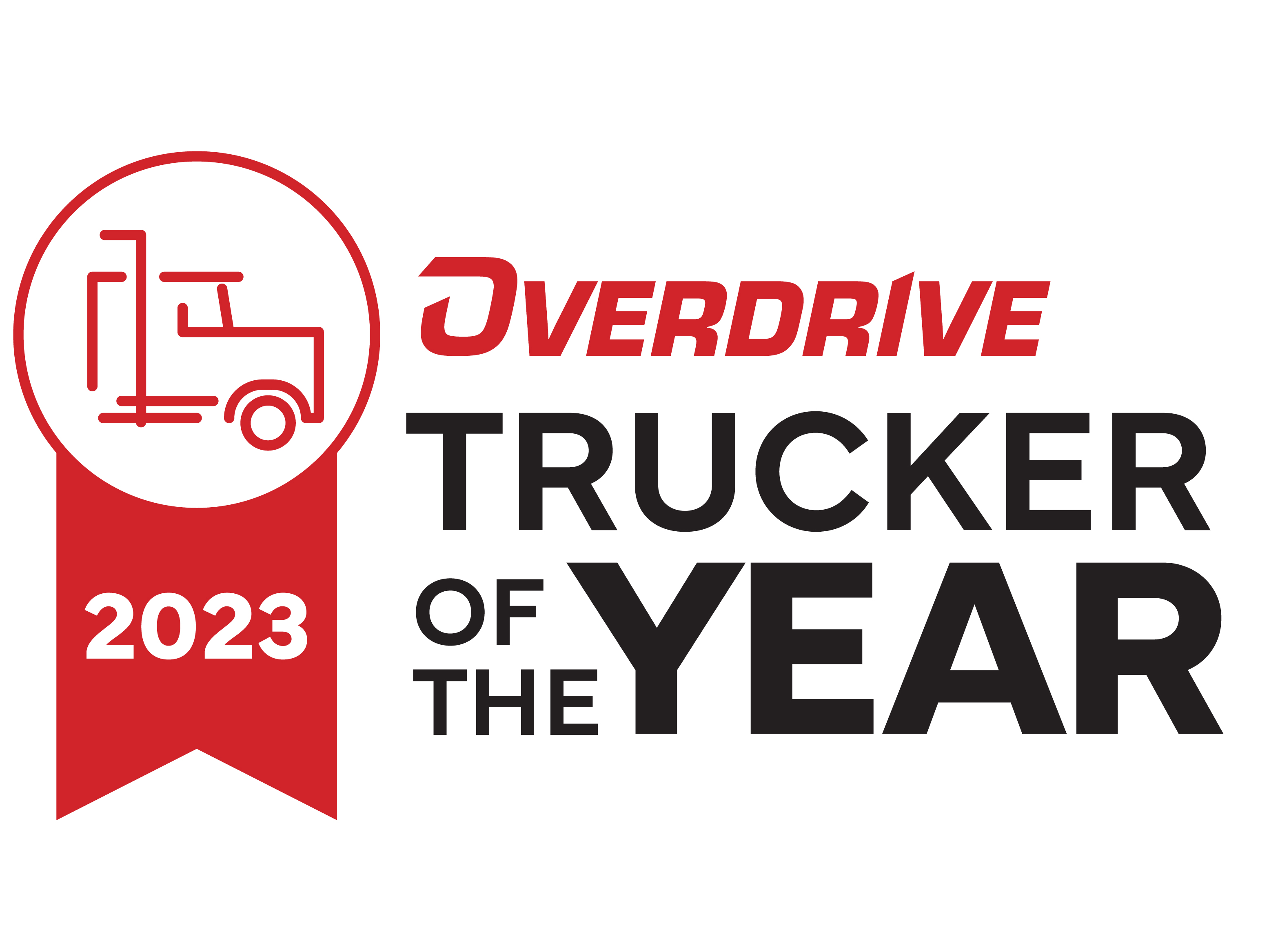 Enter Overdrive's 2023 Trucker of the Year competition
Overdrive's 2023 Trucker of the Year program recognizes the business acumen and innovation of the owner-operator, the bedrock of the entrepreneurial spirit in trucking. If you've controlled costs and maintained profits amidst record inflation, you're a worthy contender. Enter yourself or another owner via the link below.