Trucking news and briefs for Thursday, Aug. 10, 2023:
NYC installs weigh-in-motion sensors on BQE for eventual enforcement use
Starting Thursday, Aug. 10, newly installed technology will be checking trucks to be sure they are within legal weight limits on a portion of one of New York City's major highways.
The city has installed "weigh-in-motion" sensors to identify and eventually fine overweight trucks on part of the Brooklyn-Queens Expressway. According to the office of Mayor Eric Adams, under the new automated enforcement program, sensors will determine the weight of a given vehicle on the city-owned portions of the BQE and sync with license plate cameras to issue citations to those found to be in violation of weight limits outlined in state and federal law.
The new program will kick off for Queens-bound traffic with a 90-day warning period beginning Thursday, Aug. 10. Then, beginning Nov. 8, overweight trucks will be subject to a $650 fine per violation.
The weigh-in-motion program on the BQE applies to the section of highway from the vicinity of Atlantic Avenue to Sands Street in Brooklyn.
Infrastructure will be installed for Staten Island-bound traffic this year, with the same 90-day warning period taking place before violations are issued.
[Related: Idaho adding weigh-in-motion system along I-84]
A statement from the mayor's office said the new program expands the city's efforts to enforce state laws designed to protect the lifespan of roads and bridges, and it builds on ongoing targeted enforcement efforts by the New York City Police Department as well as city DOT's track record of administering successful automated traffic enforcement programs.
The city's DOT is partnering with the trucking industry to educate truck operators about the new automated weight limit enforcement, with the goal of preventing overweight vehicles from ending up on the city's roadways in the first place. DOT is also working with the NYPD and other partners to identify and target enforcement along corridors overweight trucks may try to use as an alternative.
[Related: 'Nothing to hide, nothing to fear,' right? Get ready for automated Level 8 inspections]
U.S. 95 lane closures planned
Significant travel delays are anticipated during lane closures on U.S. 95 north of Hawthorne, Nevada, Aug. 14-25 as the Nevada Department of Transportation (NDOT) resurfaces to improve and preserve the highway.
Drivers should anticipate single-lane closures with delays between 6 a.m. and 6 p.m. on weekdays on U.S. 95 between the north end of Walker Lake to the U.S. 95A junction at Schurz. Major traffic delays should be expected as a pilot car alternates directions of traffic through the work zone.
Speed limits as low as 45 mph will be advised through the work zone. All travelers are advised to drive at posted work zone speed limits, or slower as necessary for conditions.
With alternate routes sparse in the rural area, drivers should expect major delays and are recommended to plan alternate travel when possible. Over-dimensional vehicles are not advised.
[Related: Rail crossing grade contributed to fatal collision | Arizona I-40 pavement work under way]
'It's in my nature:' Driver recognized for stopping after witnessing crash
The Truckload Carriers Association has named truck driver Joshua Mulford, from Springport, Indiana, a Highway Angel for stopping to help after a high-speed car crash that took place in front of him on the road. Mulford drives for Hirschbach Motor Lines.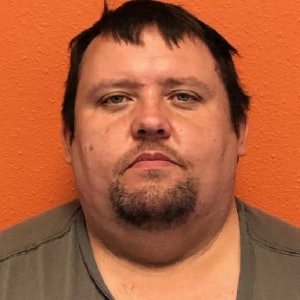 On March 14 around 8 p.m. in Polkton, North Carolina, Mulford and his trainee, Wesley Hirst, were traveling on State Road 77 when a car drove by them at over 100 mph, Mulford estimated.
"All at once there was a loud bang, fire erupted from the car, we saw the guy tumbling across the road -- the passenger," Mulford said.
Hirst, who was driving at the time, pulled the truck to the side of the road. The driver of the crashed car got out of the vehicle and appeared to be only slightly injured.
The passenger was not so fortunate, and had severe burns on his body, and appeared to have broken bones. He had flown out of the car during the crash, in front of Mulford's truck, and landed on the concrete guard rail. Mulford, at first, hoped to extinguish the car fire.
"The car was too far gone by the time I got the fire extinguisher," he said.
He hurried to offer all the bottled water he had in the truck to other witnesses who had stopped to help the injured passenger. He then began to direct traffic, continuing to do so after the emergency personnel arrived at the scene. He never hesitated to stop to help.
"It's in my nature -- I try to help everybody I can when I can," Mulford said.