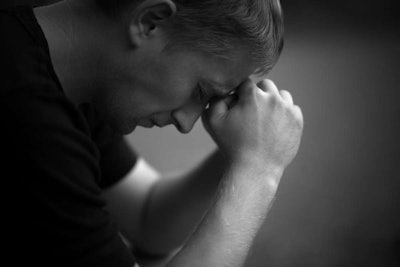 1. Acknowledge your feelings
It's normal to feel sadness and grief if you are not with a loved one over the holidays. It's okay to cry or express your feelings. Realize that you can't force holiday cheer.
2. Reach out
If you feel lonely or isolated, seek out community, religious or other social events. Some truck stops have ministries (truckstopministries.org) that focus on truckers and can offer support and companionship. Volunteering your time to help others also is a good way to lift your spirits and broaden your friendships.
3. Be realistic
The holidays don't have to be perfect or just like last year. As families change and grow, traditions and rituals often change as well. Choose a few to hold on to, and be open to creating new ones.
4. Set aside differences
Try to accept family members and friends as they are, even if they don't live up to all of your expectations. Let it go if family memberslash out—they may be feeling the holiday stress and battling depression, too.
5. Stick to a budget
Before you go gift and food shopping, decide how much money you can afford to spend and then stick with it. Don't try to buy happiness or make up for being gone by going into debt with gifts. Consider homemade gifts orstarting a family gift exchange.
6. Plan ahead
Set aside specific days for shopping, baking, visiting friends and other activities.
7. Learn to say no
Saying yes when you should say no can leave you feeling resentful and overwhelmed. If it's not possible to say no to a holiday load, try to remove something else from your agenda to make up for the lost time.
8. Don't abandon healthy habits
Choose healthy snacks before holiday parties so that you don't go overboard on sweets, cheese or drinks. It's okay to indulge in a special meal on the road, but be smart about how you snack. Continue to get plenty of sleep and physical activity. Avoid over-indulging in alcohol or drugs.
9. Take a breather
Make some time for yourself. Take a walk at night and stargaze. Listen to soothing, uplifting music. Turn off the CB radio! Find something that reduces stress by clearing your mind, slowing your breathing and restoring inner calm.
10. Seek professional help if you need it
Despite your best efforts, you may find yourself feeling persistently sad or anxious, plagued by physical complaints, unable to sleep, irritable and hopeless, and unable toface routine chores. If these feelings last for a while, talk to your doctor or a mental health professional.