This year's Mid-America Trucking Show has long since come and gone, with the usual avalanche of new product announcements. With all of the great stuff that was rolled out at this year's show, it'd be a near-miracle is anyone was able to keep track of it all.
Naturally, a few noteworthy items might have gotten lost in the shuffle, but here for your convenience is a summary of this year's highlighted products. Click on the headline for more details on each item.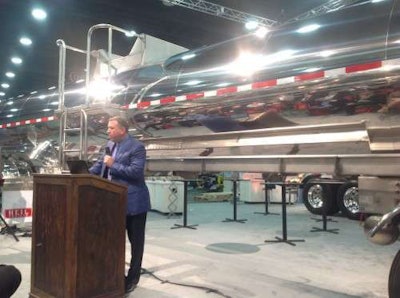 After a nearly 15-year absence, trailer manufacturer Heil is again manufacturing and selling stainless-steel tanker trailers for general chemical hauling applications.
Heil's new tanker line consists of four different application-based models, including a round/double conical model, a dry bulk model, a stainless-steel round/double conical design and a carbon-steel round cryogenic trailer.
The new trailers are designed to be highly adaptable for a variety of applications. Features include low tare weights, a driver-friendly configuration for efficiency and safety and a standard roll stability system.