The annual Alternative Clean Transportation (ACT) Expo normally tends to be a fleet-centric affair, with discussions and product rollouts that pertain mostly to more sizable trucking companies. But for owner-operators interested in exploring alternative fuels such as natural gas and willing to take the financial plunge, there were a few interesting announcements made at last week's event in Long Beach, Calif.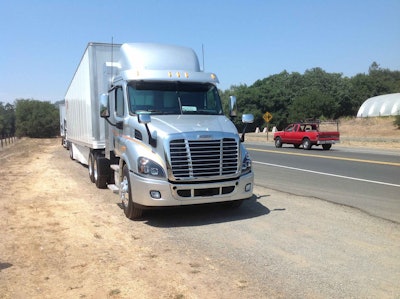 Freightliner Trucks soon will offer factory-installed liquefied natural gas fuel tanks for the Cascadia 113. Constructed of stainless steel, the LNG tanks are available in a variety of configurations, with capacity up to 300 LNG gallons – 142 diesel gallon equivalent (DGE) – giving trucks an approximate range of 600 miles. Freightliner also offers factory-installed compressed natural gas (CNG) tank packages on the Cascadia 113, with capacities of up to 190 DGE.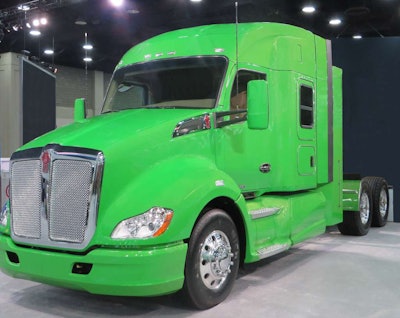 Meanwhile, Kenworth's T680 natural gas truck soon will be available with the Eaton UltraShift Plus automated transmission as an option with the standard Cummins Westport ISX12 G 400-hp natural gas engine. The package will be offered in a 52-inch sleeper or day cab tractor and will be suited for linehaul and regional haul applications. The Eaton UltraShift Plus will be available in the 10-speed LAS and 13-speed MHP series.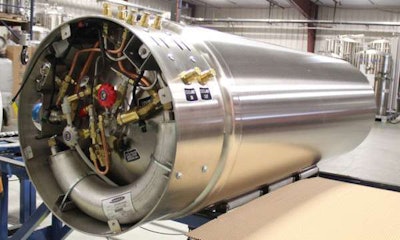 Truck OEMs weren't the only companies touting the latest alt-fuel hardware. Chart Industries announced the release of a more compact LNG vehicle system that's about 4.5 percent shorter for the 2015 model year and is available in 26-inch diameter horizontal vehicle tanks. In addition to a smaller external size with the same internal capacity, the price will be slightly lower, Chart says.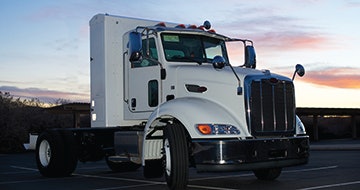 On the CNG side, dHybrid Systems unveiled an advanced 145-gallon DGE back-of-cab CNG fuel system that the company says eliminates the need for side rail fuel storage. The dHybrid Systems Model 206 weighs 2,800 pounds, including mounting hardware, and comes with an in-cab full-color touchscreen, giving the driver fuel levels, true tank PSI, fault codes and distance before empty, among other information. The 206 comes with dHybrid System's proprietary fueling manifold and receptacles designed for faster fill times while reducing heat during filling. The system's internal and external parts are UV powder-coated, and the back-of-cab system is engineered with aircraft aluminum technology for weight savings and strength and can be combined with additional fuel storage for 235 DGE on board for applications needing additional range.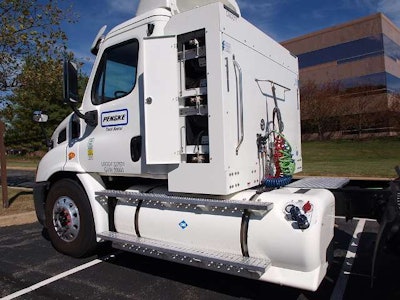 On the maintenance front, Penske Truck Leasing announced that it has been awarded $525,000 in grants from the Mobile Source Air Pollution Reduction Review Committee to retrofit Southern California facilities for maintenance for natural gas-fueled trucks. Each facility will receive $75,000 in grants and will be completed by the end of 2015.