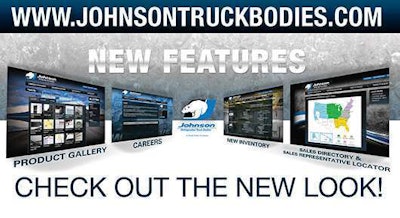 With new technologies and changing times comes new, faster and more colorful ways to reach out to others. Companies continually are tweaking their websites and social media outlets to improve the user experience, and Johnson Refrigerated Truck Bodies is no exception. The company says it streamlined its www.johnsontruckbodies.com website to provide a more user-friendly experience and deliver quicker, easier access to essential product information.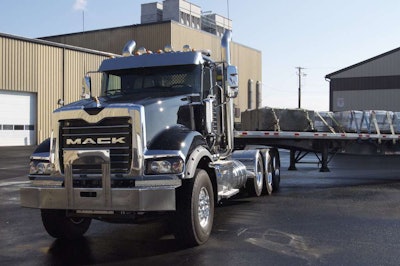 Not to be left out, Mack Trucks recently optimized its MackTrucks.com website for mobile devices and debuted an application-focused layout to help customers explore models designed for specific jobsites and tasks. Finally, a couple of Mack's fellow OEMs recently announced some heavy-duty updates of their own. We've already reported on those, but some of you might have missed the news.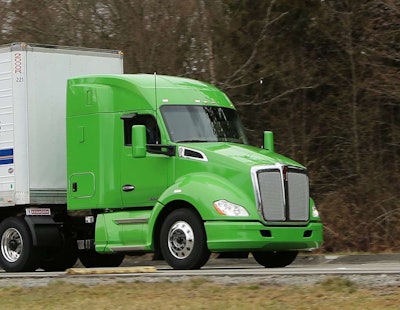 Kenworth Truck Co. announced the availability of a lightweight configuration for its T680 52-inch mid-roof sleeper, suited for less-than-truckload and regional haul applications. Key weight-reducing components are the 12.9-liter Paccar MX-13 engine, Eaton Fuller Advantage series transmission, Kenworth AG380 suspension, MX optimized hood (119-inch BBC), 6×2 drive axle, rear wide-base single tires, aluminum rear wheels, air disc brakes and aluminum fifth wheel.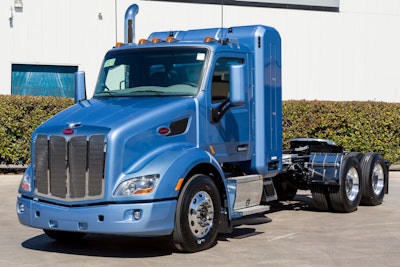 Meanwhile, Peterbilt Motors Co. announced a new powertrain option for several of its natural gas vehicles that combines the Cummins Westport ISX12 G natural gas engine with the Eaton UltraShift Plus automated transmission. The powertrain package will be available for Models 579, 567, 384 and 365 and works for both CNG- and LNG-powered trucks. The Eaton UltraShift PLUS is available in the 13-speed MHP and 10-speed LAS series and the 11.9-liter Cummins Westport ISX12 G is available up to 400 horsepower and 1,450 lb.-ft. of torque.