This week we're resuming our series that takes a look back at some recent product introductions for specific categories and specs. After all, since most of you are busy enough trying to manage your own business, it's likely you occasionally might have missed a few gear rollouts. Today we're hitting rewind on some new trailers and related products to help you get the most out of your hauls.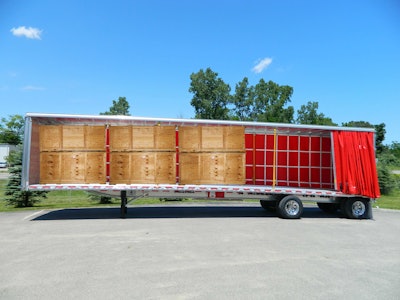 East's narrow-neck all-aluminum flatbed trailer has been combined with Sliding Systems Inc.'s all-aluminum Curtainside unit to facilitate lighter weight to haul freight heavy enough for a flatbed with the load capacity and enclosure of a van. The 8-inch neck is engineered to offer the same durability, strength and payload of the company's BST Aluminum model. The van configuration has a 106-inch clear height – 4 inches short of a van – and 101-inch inside load width and can accommodate a concentrated load of up to 50,000 pounds in 4 feet on a 48-feet spread axle trailer, while the flexibility of the curtain side offers load access from both sides as well as the rear door.

Transcraft's Coil Hauler uses a bolt-together rubber-lined cradle system with a total payload capacity of 90,000 pounds, making the trailer capable of transporting metal coils up to 80 inches wide while helping to protect freight from edge damage. A natural low center of gravity is engineered to provide a smoother ride and help minimize rollover. A canopy constructed of Wabash National's DuraPlate composite material helps protect freight and reduce loading and unloading times, while a removable bulkhead and optional load bars help provide backhaul versatility.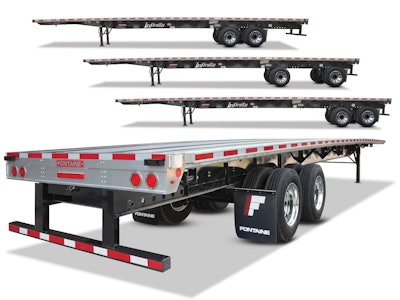 Fontaine Trailer's Infinity Superior Slide flatbed trailer features independent sliding axles and can be configured as a closed tandem set at the rear, a closed tandem set at the front, a full 10-foot spread axle and any combination in between. The trailer is constructed with steel crossbracing, fabricated steel mainbeams built with grade 130 flanges welded continuously on both sides, an aluminum floor and rear skirt and Fontaine's proprietary RASR routed aluminum side rail for added strength.

SmartTruck's TopKit system consists of an Aero Rain Guard component that runs along the trailer's top-rear edge and features two side fairing components on the side-rear edges. The system is about one inch thick, weighs 72 pounds and is engineered to provide a SmartWay-verified 5.5 percent highway fuel savings. The standalone system is designed for dry vans, refrigerated units and trailers equipped with either swing or roll-up doors and does not require driver involvement or have moving parts. The solution also helps eliminate increased heating of tires and brakes while reducing damage from dock or intermodal operations.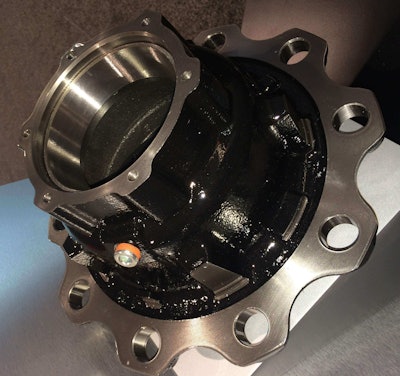 Webb Wheel OEM has redesigned its 25,000-pound axle-rated TN trailer hub to make it weigh 3½ pounds less and to help simplify brake drum installation. A scalloped flange help reduce the overall weight, and by incorporating 10 total drum pilots (five combination wheel/drum pilots, five individual drum pilots) that are aligned radially with the studs, the redesign helps reduce the probability of nonconcentric mounting by reducing the frictional forces between the hub and drum during the assembly process. In addition, the oil plug pad has been relocated and angled, helping to increase accessibility of the plug after wheel installation.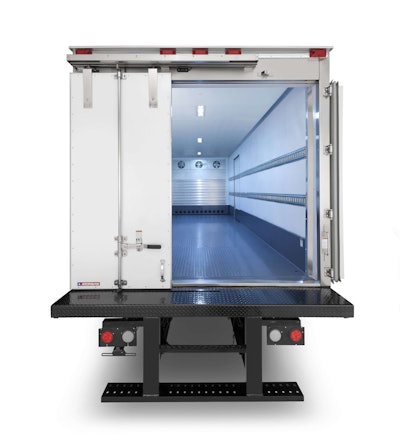 Last but certainly not least, Refrigerated truck body maker Morgan recently partnered with Dole Refrigeration for its Cold Plate system, which is powered electrically for more fuel-efficient and environmentally-friendly refrigeration.