After a couple of weeks of blogs dedicated to waxes and trade shows, let's play catch-up on a few random items of interest that landed on my desk in the meantime.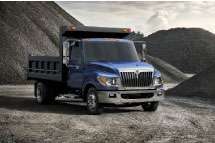 Navistar is offering Allison Transmission's FuelSense fuel-efficiency package on its medium-duty and vocational International truck models. FuelSense, available in Allison's 1000, 2000, 3000 and 4000 series transmissions, is engineered to adapt shift schedules and torque automatically, maximizing transmission efficiency based on load, grade and duty cycle. FuelSense features come in three levels – FuelSense Basic, FuelSense Plus and FuelSense Max – with all features now available in the 3000 and heavy-duty 4000 series and later this year in the 1000 and 2000 series transmissions.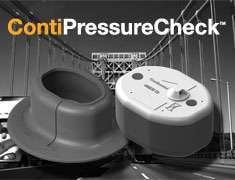 Meanwhile, to better serve "drop-and-hook" fleets running ContiPressureCheck, Continental's Tire Pressure Monitoring System solution, the company has released Automatic Trailer Learning in its latest software upgrade. With ATL, the ContiPressureCheck system only requires the trailer to have tire sensors installed in each tire to be automatically identified and connected to the truck, saving hookup time and eliminating the need to program the truck to a new trailer. Another enhancement is the Test Drive function, which grades the reception quality to the tires on both the truck and the trailer at the end of the install process. Once the system is connected to the truck and all the TPMS sensors are in the tires, the truck and trailer are driven for a seven-minute test session, after which the system grades the reception quality, allowing the customer to make adjustments in order to optimize the system's air pressure and temperature monitoring capability. For more information, go to www.ContiPressureCheck.com.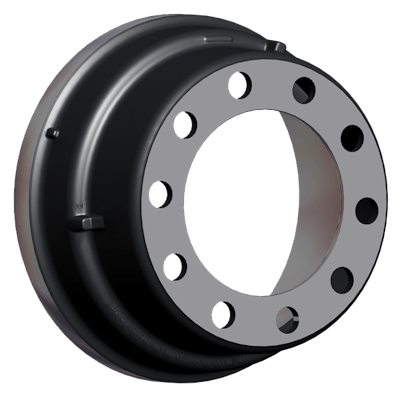 Moving on to hubs, Consolidated Metco recently launched a new online catalog that features more than 60 ConMet hubs, including hub/cup/stud, PreSet and PreSet Plus assemblies for both tractors and trailers; more than a dozen varieties of CastLite, TruTurn and standard cast brake drums; and ConMet Premium Seals, Bearings and spindle nuts. The company describes the new site as a "treasure trove" of crossover information for wheel-end products from many heavy-duty truck manufacturers. A user-friendly search function is designed to allow store.conmet.com visitors to look up part numbers, no matter who makes them, and provide a ConMet equivalent, while a locator tool is designed to allow visitors to find their nearest dealer or distributor.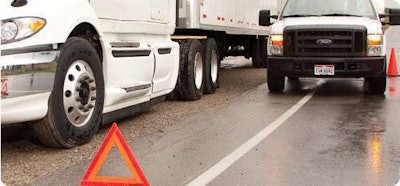 Finally, it's not really the ideal way the trucking industry wants to reach a helpful vendor reach one million customers served, but it's nice to know help is there quickly when needed. The Goodyear Tire & Rubber Co.'s 24/7 Emergency Roadside Service program recently helped its one millionth customer return to service. The emergency tire service program is offered through the Goodyear-FleetHQ suite of business solutions; Goodyear-FleetHQ began offering Emergency Roadside Service in late 2007. The service involves more than 2,200 Goodyear-affiliated commercial tire service providers nationwide that deliver an average roll-time of a scant two hours and 11 minutes – probably enough time to get caught up on your paperwork while you wait. Click here for more information.