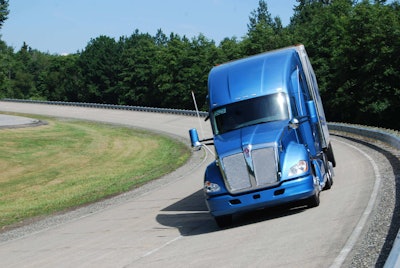 Handling product announcements for OverdriveOnline.com and its print product, I see a slew of gear-related news cross my desk on a daily basis. For the most part, this is all good information worth passing along to you readers, so I put a fresh spin on it and post it online, and later I send a similar version of the same story to the printers for our hard-copy magazine – you do remember magazines, don't you?
Anyway, I couldn't help but notice the same familiar name on several news tidbits over the last week: Kenworth Truck Co., which seems to be making upgrades and adding more options to its product lineup with a vengeance. Here's a brief roundup of the recent action coming from Kirkland, Wash.: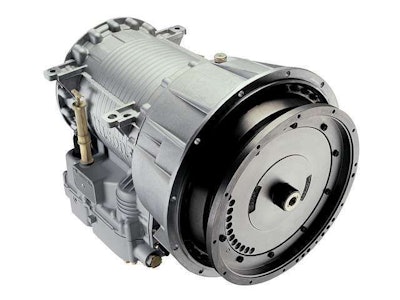 Allison Transmission's FuelSense fuel-efficiency package seems to be making a lot of sense to more OEMs as the days shift by. First, Navistar announced that it was offering FuelSense on its medium-duty and vocational International trucks. Now it's our friends at the aforementioned Kenworth, which has announced the package will be available on its new Class 8 and medium-duty models specified with Allison's Highway Series and Rugged Duty Series automatic transmissions.
FuelSense's software and electronic controls are designed to adapt shift schedules and torque automatically – maximizing transmission efficiency based on load, grade and duty cycle – to help enhance fuel savings.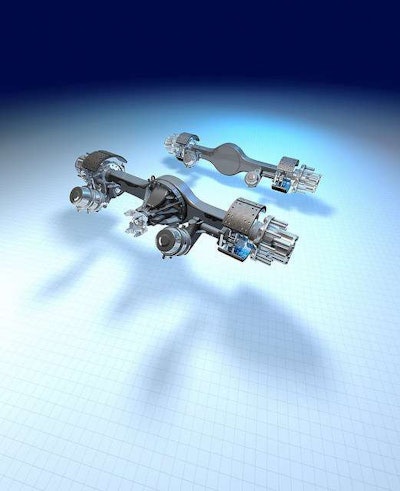 That's now the only new fuel-efficient touchup that our friends in Kirkland are bringing to their Class 8 and medium-duty lineup. Kenworth also now is offering Dana Spicer's new EconoTrek 6×2 tandem axle on its Class 8 on-highway trucks. Dana says key benefits of the durable Spicer EconoTrek lightweight drive and tag axle configuration include enhanced fuel economy, weight savings, improved performance and reduced maintenance. According to Dana, Spicer EconoTrek is up to 3 percent more fuel-efficient compared to traditional 6×4 tandem axles, and Kenworth adds that it also is more than 300 pounds lighter than the truck maker's own standard 40,000-pound drive axle configuration.
The drive and tag axles can accommodate both dual and wide-base tires; gear ratios range from 2.53 to 7.83. EconoTrek, which features a robust housing design, is optimized for use with electronic controlled load distribution air suspension systems and must be specified with the Kenworth AG380 or AG400L suspensions; operators also must spec a driver-controlled differential lock and the Bendix eTrac Traction Enhancement option, which transfers weight to the drive axle for better low-speed traction.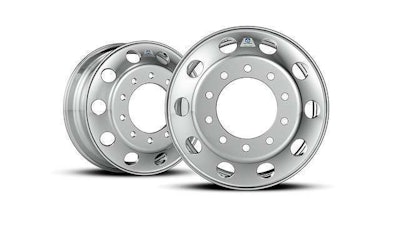 Not only is Kenworth making its rigs more fuel-efficient and lighter, it's making sure they're as spiffy-looking as possible – which, in this day of fleets finding new ways to recruit and retain good drivers, is a pretty darn important consideration. To that end, the OEM is offering Alcoa's Ultra One, a 22.5-by-8.25-inch wheel made of the company's proprietary MagnaForce alloy designed to offer a 17 percent increase in strength while weighing 5 fewer pounds than Alcoa's previous alloy wheel and maintaining the same 7,400-pound load and 130-psi inflation ratings.
Ultra One is available on Kenworth trucks in all of Alcoa's finish options, including Dura-Bright, Dura-lange, Mirror Polish, Clean Buff and Brush.