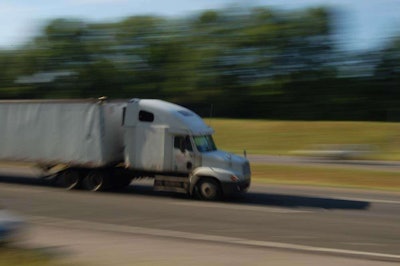 As you no doubt know by now, the Federal Motor Carrier Safety Administration's latest request for comments included their proposed hours-rule changes in more definite form. As is the case for so many of us, I've voiced opinions on some of these elsewhere and in this forum, and I will admit I have mixed feelings about them in general, and one change in particular.
I will say definitively, though, that yes, we need greater flexibility. After all, we are professionals, and no one knows our needs better than we do. Still, there are areas that need clarification, and drivers should also understand that while these changes do not allow us more drive time, they do have the potential to extend a driver's day and thereby allow a kind of added time capacity into the market.
It's anybody's guess how that would affect truckload rates, ultimately.
Think about the proposal to allow a daily 14-hour-clock pause button of up to three hours. Three off-duty hours smack in the middle of the duty day, if taken daily and on-duty limitations otherwise maxed out, could amount to 15 hours' worth of time over the course of a week before hitting the 70 limitation. Few drivers would use the pause that much, it's sure.
Nonetheless, 15 or so hours in the middle of a driver's day is 15 or so hours in the middle of a driver's day, and so much depends on how it's taken. For me, personally, it could help eliminate wasted time on the road in congested areas. The temptation would be there to use it to gain back lost time spent waiting for shippers and receivers in those moments I can in fact release myself from duty.
At once, I know that kind approach to the use of any pause button has potential to devalue my time at the docks, a principal reason for the mixed feelings I have about the pause button.
It brings a risk of exploitation by multiple parties.
Can't you hear the dispatcher, too?: "Well, if you use your three-hour stop, we can still make it by the set time after the load's on." Never mind the driver wasn't able to actually rest during that time. They should not be tired, right?
For this rule to be effective and a benefit to the driver, as well as safe for the public, drivers must be the ones who dictate when and if it is used. Coercion to go off-duty when the driver should be on, whether that comes from the carrier or another party during loading and unloading times, cannot be tolerated.
It must be easy to report it without fear of repercussions. Keep in mind, while this does not allow the driver more drive time, it could have the effect of extending the driver's day from 14 hours to 17 hours.
My feelings are less mixed on other aspects of FMCSA's changes:
Changes to the 30-minute break:
While I see this as possibly a good change (tying the break to 8 hours of drive time rather than on-duty time) it would be better if drivers could break the 30 minutes up in 10-minute or 15-minute increments. There is mounting evidence of sedentary behavior becoming a health risk, and getting up from the seat should be viewed as important health behavior. Allowing drivers to break up the required break would be a health benefit and offer safer working conditions.
Proposed changes to the split-sleeper rules:
This appears to be a good change. I would, however, place emphasis upon getting at least 7 hours in the sleeper. Studies have shown it takes 90 minutes to reach REM sleep. S.L. Worley, writing last year in the journal P&T (Pharmacy and Therapeutics) notes that "sleep deprivation involves significant degrees of REM/dream loss. As a result, we remain in denial about the toll REM/dream loss takes on our health and well-being."
Worley also points out that sleep deprivation research validates the association of severe health risk and disorders, "such as hypertension, obesity, type-2 diabetes, cardiovascular disease, and impaired immune functioning."
With ever-increasing risk factors drivers battle, and though part of FMCSA's rationale for this change involves studies that showed the average drivers sleeps less than 7 hours per day, I feel that allowing for shorter-than-7-hour sleep periods might place the driver and others at risk.
Agree or disagree, your voice will not be heard if you ignore your opportunity to put in your two cents. Read the FMCSA's proposal, and make your voice heard on these changes.
Truckers can follow this link to comment via Regulations.gov.