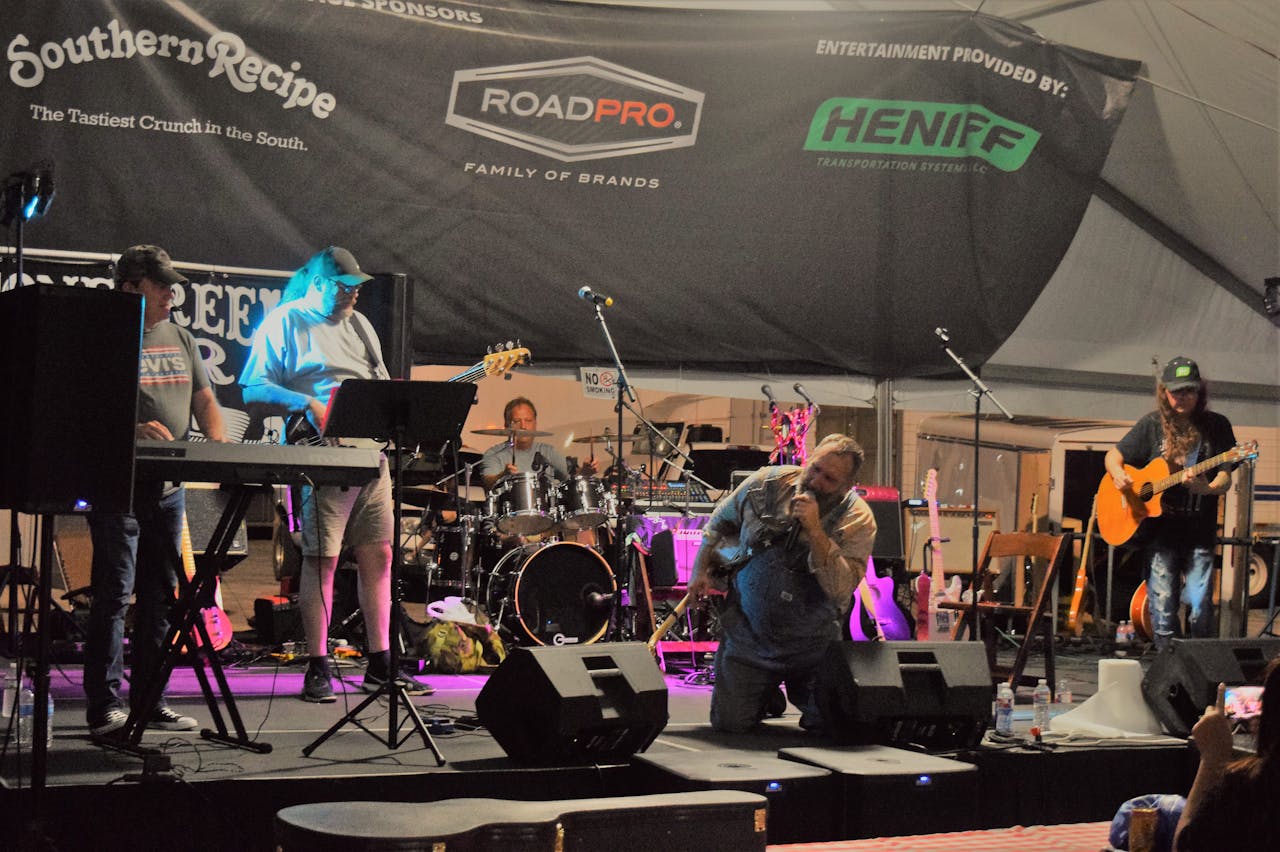 Despite the recent freight slowdown in some parts of the trucking sector, owner-operators and company drivers alike dug in deep to pull out yet another record-breaking auction for the St. Christopher's Truckers' Relief Fund at the TA Petro Truck Parking Community, which serves the Great American Trucking Show in Dallas.
The event featured entertainment by country legend Leon Everette, who was backed by perennial favorites The Stone Creek Four. Other appearances included those made by trucker-songwriters Tony Justice, Bill Weaver, last year's Trucker Talent Search winner Mandi Jo Pinheiro, this year's winner Taylor Barker, Ken Freeman (a TTS finalist this year) and past finalists Terrance Mathis and Brad James.
The roster of sponsors for the annual shindig continued to grow with the ongoing support of Illinois-based Heniff Transportation, as well as new additions in the RoadPro Family of Brands, Southern Recipe, Progressive Commercial Insurance and Rightload.com.
There was an interesting addition to this year's soiree you may have heard a little about: a dunk tank provided by retired owner-op Rick Ash, with all proceeds going to the charity. The list of dunk-ees included trucking luminaries such as St. Christopher's own Shannon Herron Currier , Sirius XM Radio personality K.C. Phillips, and the aforementioned Tony Justice.
Ms. Currier, for her part, issued the following statement:
Thank you to the Randall-Reilly team for letting us have a presence in the parking lot and for allowing us to try new events like the dunk tank and the American Pride Truck Charity Event [A new event, a truck show, held out in the Fair Park truck parking lot this year, about which more later…]. Thank you, Les Willis, for working so hard to make sure everything was a huge success.  Your dedication to this show is unrivaled.  And thank you to every driver, spouse, friend and corporate person that came out to support SCF. We know this has been a roller-coaster year and we are humbled by the sacrifice and generosity shown by everyone. Your love and support for taking care of your fellow drivers is evident, and we thank you for trusting us with your donations.
Speaking of Tony Justice, among the items donated to the auction was a cardboard likeness of the Paterfamilias of the Petermobilius himself, which netted a cool $250 — the winner of it was none other than the longtime organizer of the TA Petro  Truck Parking Community, Les Willis.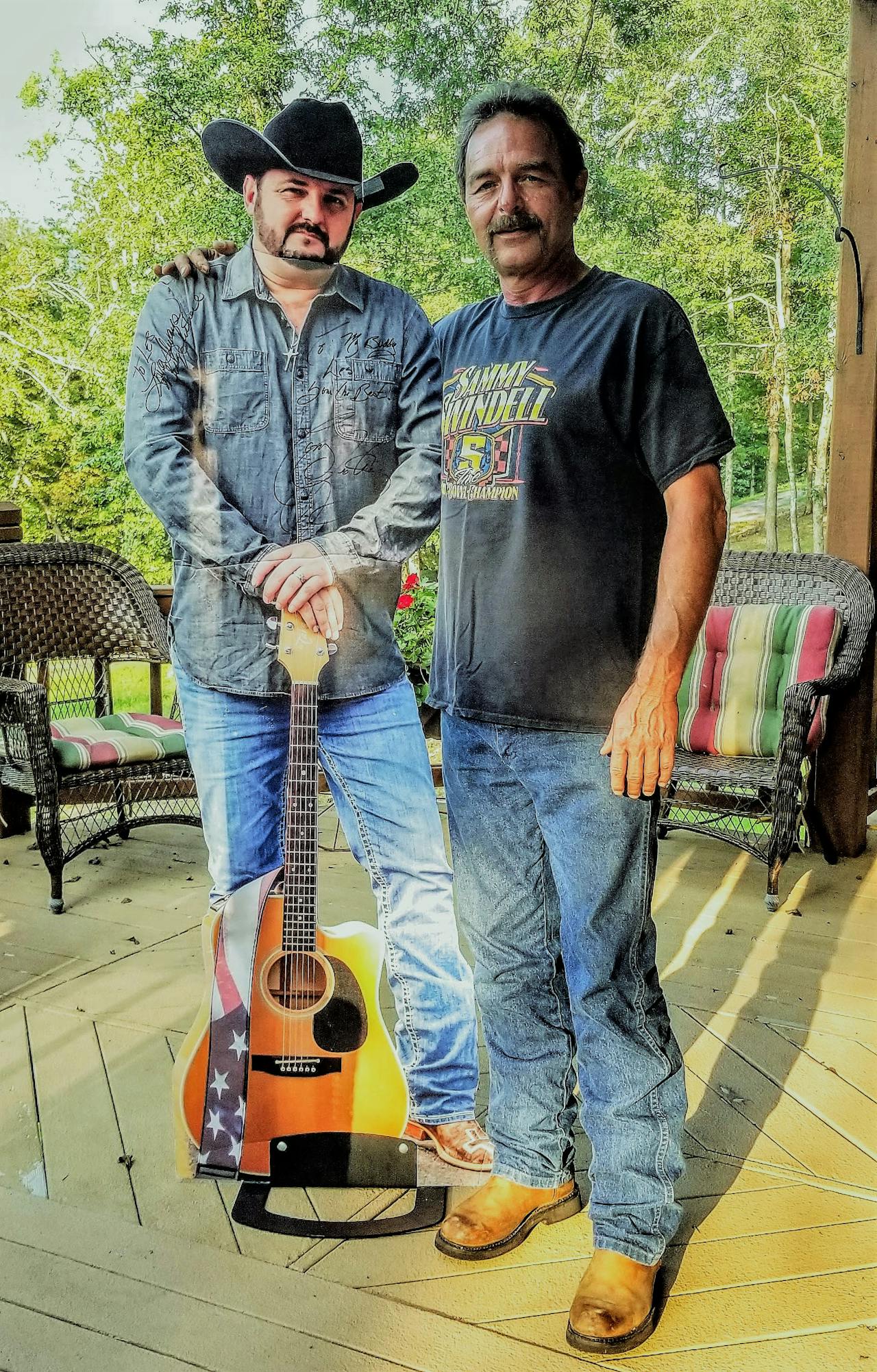 Small fleet owner Les Willis (right) with [the real?] Tony Justice.Mr. Willis, co-owner of the Texas-based fleet Godspeed Expeditors, has been the volunteer organizer of the TA Petro Truck Parking Community now for seven years. When I asked him what would make someone work as hard as he does on a voluntary basis, he said: "If you're not gettin', maybe it's because you're not giving. Nobody's gonna rob me of my blessing. GATS is the only show that's geared towards the driver. Every trucking company says they care about the driver, but almost nobody steps up in truck parking. Not to take anything away from the show itself, but there's a better bang for the buck for sponsors in truck parking. We're all just highway hobos. I was raised not to look down your nose at someone. Everyone's welcome in the trucking family, no matter what your beliefs are."
Total earnings for the event came to nearly $21K.
Editor's note: A-and … can you guess just who else had his time in the dunk tank?: