"We don't want to be the biggest show. We just try to have a good time." --Dakota McDaniel of the Shine in the Pines truck show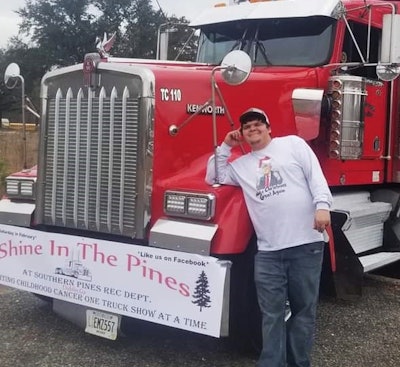 Dakota McDaniel was rolling down the road one day pulling a load of logs. His boss had just purchased a beautiful new truck for him to drive.
"I got to thinking, 'I'd like to do a truck show.' It started off as a joke. I put something out on Facebook, and it just kind of took off. We called a fairground in the area. I don't know what happened, but they went up to $1,500 from [the original] $300. So we found the place where it is now."
Mr. McDaniel and his team represent a growing number of start-up shows that have emerged concurrent with the advent of social media.
Like the Truckers 4 Hope annual event in Mill Hall, Pennsylvania, which raises funds for cystic fibrosis, or the Large Cars and Guitars show this May to benefit the Susan B. Komen Foundation for breast cancer research and awareness, these startup shows are often enough the result of a working trucker like McDaniel going down the road and thinking, What if....
Said McDaniel of his annual Shine in the Pines event, which got its start five years ago now, "A buddy said, 'You've got to do it for a cause.' The first year all our proceeds went to the Shriners. After that, we started doing it for a local family" each year. In year two, "we did it for a boy named Logan. This past year, he passed away from childhood cancer."
The focus of Shine in the Pines has since become clear: helping families stricken with childhood cancer.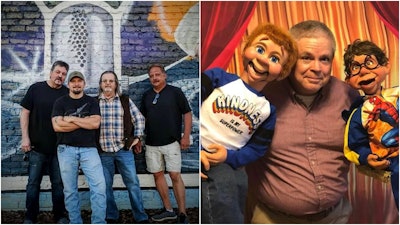 Last year, McDaniels met a family that was selling t-shirts at Southern Pines Regional Park, the same venue where the show was to be held.
"They were selling shirts for a little girl. It's kind of like God put that family in our path for a reason," he said.
It was the family of Emi Ruth Savage, who's undergoing treatment for neuroblastoma.
"That's the little girl we're doing the show for this year," McDaniels said. "Our second son had problems when he was born. We had to spend a week in Savannah. That sort of opened our eyes. Some of these people are missing months if not years of work caring for these children. We just want to have an impact in these families' lives."
[Related: Full-throated return of the truck-show season on tap for 2022? A few more to keep on the radar]
Shine in The Pines is a judged truck beauty show, featuring several classes including People's Choice, Children's Choice, Vintage, Heavy Specialized and Light Specialized; a light show; a car show; and more.
Shine in The Pines will be held May 20-21, at 575 Southern Pines Road, Dublin, Georgia. Truck show entrants have until 11 a.m. the day of May 21 to get registered to be judged. Find more information via the contacts on the show flyer, below.