Whenever I tell this story in my day-to-day life, following all the bouncing balls contained within it typically makes my listeners' eyes cloud over and roll back into their heads. Yet if you're a carrier working the spot market, or a legitimate freight broker, I'll wager it holds lessons for us all when it comes to bad actors inserting themselves into our freight transactions.
As we know, over the past couple of years, truckload rates (specifically for dry vans) have been all over the place.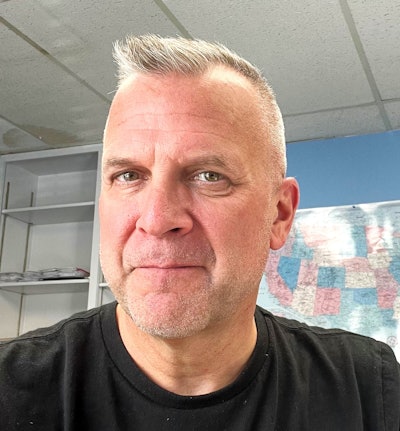 As I write this, rates out of the Midwest (where my brokerage and small carrier are headquartered), for instance, are on the low end, but just as recently as 6-8 months ago they were two to three times what they are today. That being said, one tip I will mention later is to understand your current market and truckload pricing. I like to think I understand those things well, in my role, yet as this story illustrates, breakdowns can occur at various points all along the chain. That makes vetting by all parties key to avoid getting involved with the crooks on a load. (Throughout this story, location and individuals' names have been changed to protect the innocent.)
[Related: Fight double-brokering fraud: Prevention, ways to elevate enforcement]
I posted an available load for a dry van set to travel from Indianapolis, Indiana, to Charlevoix, Michigan. It was a Friday, so I was feeling the heat -- I knew my customer really needed the product delivered on Saturday, and I'd just been bailed on by a carrier. (I do have history with that carrier, though, so I believe they truly had to bail. I didn't hold it against them.) I didn't have a lot of faith that we would cover the load, mostly because my rate with my customer was a contract rate and well below the current spot rate. Let's say that I was billing my customer $1,100 -- on that Friday, the going spot market rate was probably closer to $1,400.
"Luckily," when I posted the load on a well-known load board, I was contacted by a carrier that wanted the load and agreed to my rate as long as we agreed to quick-pay upon delivery. In retrospect, this might have been red-flag No. 1, though at the time it felt like we both were getting something we wanted.
We exchanged paperwork, and I verified his existence through the federal SAFER website. I purposefully left the pick-up number off of the rate confirmation to ensure that the carrier/driver would call for it when he arrived at the shipper. Within 3 hours, the carrier called asking for the pick-up number. By 5 p.m., I verified with the shipper that the load had been picked up. Saturday morning, the driver had not arrived yet, and I was getting impatient with my inability to reach the dispatcher or his inability or unwillingness to call me back. Finally, around 10 a.m. I verified with my customer that they did receive the load.
Whew.
[Related: How do you know you're working with a double broker? Increasingly it's hard to tell]
I was now ready to keep up my end of the bargain and send an EFS check to him for payment. So I did.
Fast-forward six weeks, and I received a call from a carrier I know well that we'll call Griff. Griff's based here in Michigan, and we've done business many times. He was confused about a load he had hauled for a broker, and his investigation led back to me.
As it turns out, Griff hauled this load from Indianapolis, Indiana, to Charlevoix, Michigan, for another broker he had worked with before. So naturally, after 30 days or so without payment, Griff decided to track down his money. He contacted the broker, and the broker had no idea what he was talking about.
Again, after many calls on his part, the trail led back to me.
Griff did not haul the load for me. I did not hire Griff for $1,800 to haul the load.
Rather, I had hired a voice on the phone posing as a legitimate carrier to haul the load, with all seemingly legitimate paperwork. I paid him well below the current market rate at the time. That should have been a red flag. (He cashed my EFS check in Wentzville, Missouri, nowhere near his supposed terminal address in Texas.)
Griff then took a load from nothing more than a voice on the phone posing as a legitimate broker (with all the proper paperwork). He was promised $1,800, well above the current market rate at the time. Of course he took the load. That should have been a red flag for Griff.
[Related: Growing broker/carrier ID theft schemes reaping millions]
To this day, I do not know how many bad actors were involved in this scam, but it was pretty simple, and carried out pretty easily.
Here at Blue Water Transportation, we do have a much better vetting process because of this experience. OK, I admit, we actually have a vetting process now, period. And every single day of the week, we are contacted by people/carriers wanting to haul loads for us, but ultimately, much of the time the process leads to me saying, "I cannot do business with you."
And honestly, even though their authority is valid and shows a business with one driver and one piece of power from California, Texas, or one among a few other states lately, I don't truly know where they are calling from. It can literally be anywhere in the world. Any time zone. Whatever it takes to shoot for the easy money.
Every time I think about this event my mind goes to all the red flags gone ignored and all the simple check points left unchecked, simply because it had never happened to me before. I feel like that guy must have really needed that $1,000, so I hope he put it to good use: food, rent, medicine. ... Probably not, but it's a good hope, at least.
Lesson learned. We'd all be better off if more carriers and brokers learned the same lesson before letting a tight deadline or the almighty dollar rush them into an experience they'll come to regret.
[Related: FMCSA/DOT getting serious about double-brokering?]