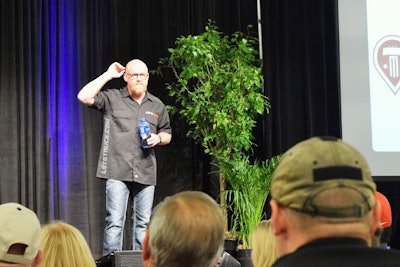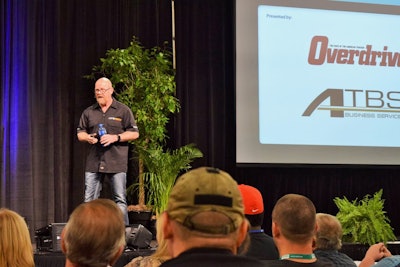 Speaking in the GATS Theater at the Great American Trucking Show's Saturday edition of the Overdrive/ATBS Partners in Business seminar, Trucking Business and Beyond host, small fleet owner and longtime owner-operator business consultant Kevin Rutherford took questions and spoke over a few hours, emphasizing the importance of ongoing education to business success. There's a field of veritable diamonds lurking in the cab of most every owner-operator's truck, he noted.
"Each and every one of us is surrounded by our own acre of diamonds," Rutherford said. "We have to figure out what it looks like, and we have to cut it, polish it and make it shine. But instead, what most of us do is … we're chasing something else" without even a clear understanding of what
As a young owner-operator, Rutherford realized, he says, he had more time to learn than almost anyone else in the U.S. who wasn't unemployed — on long runs, he began listening to audiobooks on business and other relevant topics, spending drive time to great extra effect. "I would listen to two or three or five books a week, and I still do that to this day," he said. "There is nothing more powerful than education.
"If you are not listening to something and learning something actively every day, you are missing out on the biggest advantage and opportunity that you have."
Hear the full first portion of his talk in the podcast below.
Podcast: Play in new window | Download